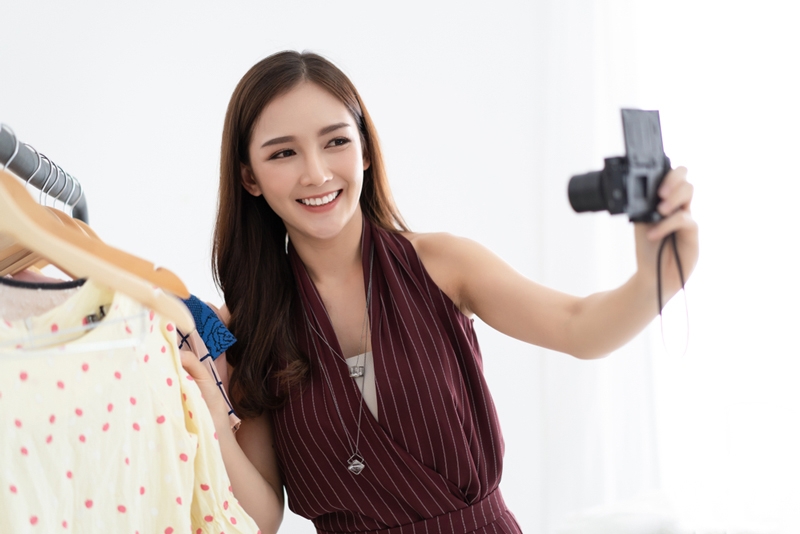 https://hkmb.hktdc.com/en/NTE2OTU2MzQx
The Thai Apparel and Accessories' Market: Trends, Key Players and the Growth of Online Retailing
According to Euromonitor, the apparel and accessories market in Thailand was forecast to grow by 6.3% per annum in the period 2019-2022, to THB605 billion. Consumers in Thailand are increasingly health-conscious and interested in sports and fitness, and sportswear has good growth potential. Market competition is keen, as more international apparel and footwear brands have entered the Thai market.
Streetwear and 'Athleisure' Trends Dominate
Streetwear and 'athleisure' are becoming established as key drivers for the apparel and accessories market in Thailand, with new collections focused on more and more sophisticated fashion styles. At the same time, apparel accessories such as hats and caps are also held to have good potential, with Thai consumers typically use such accessories to make their outfits dressier or more fashionable, or to reflect their personal style through mixing and matching.
Sales of apparel and accessories tend to be seasonal and stimulated by aggressive marketing promotions and price discounts, with sales and promotions typically occurring before, or at the onset of, holiday seasons. New collections are launched at the height of the season to capture demand. Travelling has become a popular pastime among Thai consumers and with the emergence of low-cost airlines in Southeast Asia it has become more affordable to travel abroad. More consumers are wearing apparel accessories as fashionable embellishments to their holiday outfits and sharing pictures of their holiday fashion looks on social media. They are therefore likely to purchase new accessories before embarking on a holiday.
New Fabric Technologies Likely to Prove Popular
Many major international and local brands are attempting to develop new fabrics in order to meet the increasingly diverse needs of consumers. Indeed, innovation in fabrics is one of the main factors behind the shifting status of categories such as jeans and sportswear from functional to fashionable garments. For example, having identified the rising popularity of jeans among Thai consumers, VF Corp and its local distributor CMG (Central Marketing Group) have collaborated with US-based cotton industry trade bodies Cotton USA and Cotton Inc to apply innovative technologies to developing new denim fabrics for their Lee, Lee Cooper and Wrangler jeans collections. Dri-fit technology, originally developed for sportswear, is becoming more prevalent in other subcategories of apparel. Together with the urban streetwear and athleisure trend, comfortable fashion wear is likely to be a big driver of consumer demand.
Big Brands Remain Leaders in Fragmented Apparel and Accessories Market
The apparel and accessories market in Thailand is fragmented. There are many existing small brands and retailers, but the entry of fast fashion brands, such as Uniqlo and H&M, has made the market very competitive. These leading fast-fashion manufacturers are placing pressure on incumbent players through low pricing, promotional campaigns and the regular updating of their collections. They typically sell directly through retail stores, whilst also establishing their own online shopping platforms.
More than half of retail sales value in the ready-to-wear market is derived from apparel products. Uniqlo leads the apparel market, both for menswear and womenswear, offering simple, stylish and durable garments as a part of its Lifewear concept. The Japanese retailer sells various product lines, including sportswear, jeans, swimwear, children's apparel, and undergarments. Before Uniqlo opened its first store in Thailand, the brand carried out various digital marketing campaigns to pre-build brand awareness among Thai consumers. On the store's opening day, in 2011, Thai consumers formed a long queue in front of the store.
Uniqlo offers frequent promotions in its physical stores and its online store. Currently, it has 31 branches in Bangkok and 17 branches covering other key cities in Thailand. By comparison, rival brand H&M is less active digitally compared to Uniqlo and mainly focuses on traditional media communications such as advertisements on BTS trains. H&M ran a small pre-launch campaign on Instagram and offered THB2,000 discounts for the first 150 customers in the queue on the store's opening day.
Long-standing denim market leader Levi's is now facing ever more competition from fast-fashion brands like Uniqlo, Zara and H&M. Uniqlo calls its jeans collection "Uniqlo's Ultra-Stretch", employs celebrity endorsers and promotes the line on social media with the hashtag #MyLifeMyJeans.
One local competitor, AIIZ (Reno (Thailand) Co Ltd), offers mid-priced apparel and value-for-money products. Generally, AIIZ's prices are 30% lower compared to other local Thai brands. When AIIZ was first launched, it did not have multi-brands or sub-brands for different target consumer groups. Instead, the brand builds awareness by using the same AIIZ logo on all products and the same set of advertisements. After the AIIZ brand became well-known among Thai consumers, it started expanding to other apparel products, including AIIZ Young, AIIZ Career and AIIZ Baby. The brand does not focus on investing in production facilities: it has a small production plant for special limited-edition production but more than 95% of its production volume is from OEM factories. This way, the brand can leverage all its resources on marketing and increasing sales volumes.
Another local operator, Jaspal, is an authorised seller for well-known international brands such as Fred Perry and Footwork, in addition to offering its own brands. The popularity of online retailing and the convenience of setting up an online shop have attracted many new players to create their own apparel brands and sell them via Facebook or Instagram.
Lower Price No Longer Means Lower Quality
At present, there are many high-quality products, such as Uniqlo's, selling at affordable prices in the Thai market. Thus, consumers usually do not have to compromise on quality in order to pay less and will be swayed by the unique selling points of the products rather than price. Various promotional price periods and events are commonly used. For example, Uniqlo offers frequent promotions both in-store and online to attract consumers' interest in the brand and increase purchase frequency. When Uniqlo opens a new branch, a new app or introduces a new line of apparel, it commonly offers opening or promotional prices and consumers benefit from the bargains. When Uniqlo Thailand Co opened its fourth roadside store in Thailand in March 2019, the company offered store-wide and online discounts. Like other fast-fashion brands, including AIIZ and H&M, Uniqlo's ready-to-wear apparel and accessories are in the medium price range, with all items costing between THB190 and THB3,000.
Online Retailing Experiencing Robust Growth
In terms of distribution channels, stored-based retailing dominates in Thailand. However, although stored-based retailing accounts for more than 90% of activity, online retailing is growing rapidly. Thai consumers are highly mobile-focused, spending many hours a day on their smartphones, and apparel and footwear are the most-searched keywords. Thanks to the internet, consumers are keyed into the latest trends and best online deals.
The leading apparel manufacturers, including Uniqlo, H&M and Jaspal, all have their own retail stores; yet these key players have also established their own online shopping platforms. These include official websites, Facebook/Instagram pages, and mobile apps. The online marketplace is becoming an ever-stronger channel.
In particular, social commerce is an extremely popular avenue for online apparel shopping in Thailand, with LINE, Facebook and Instagram being the most important platforms. Used nationwide, LINE is the most popular mobile messaging app in Thailand, and it is particularly strong in social commerce. Establishing an online shop in Thailand is also relatively easy, and new online apparel shops are appearing every day.
Note: This article is excerpted and edited from the report "Thailand: Discovering Business Opportunities for Hong Kong Small-Medium Enterprises, 2019", commissioned by HKTDC and prepared by Euromonitor.
Garments, Textiles & Accessories
Garments, Textiles & Accessories
Garments, Textiles & Accessories
Garments, Textiles & Accessories
Hong Kong
Southeast Asia
Thailand
Hong Kong
Hong Kong
Southeast Asia
Thailand
Hong Kong
Hong Kong
Southeast Asia
Thailand
Hong Kong
Southeast Asia
ASEAN
Thailand