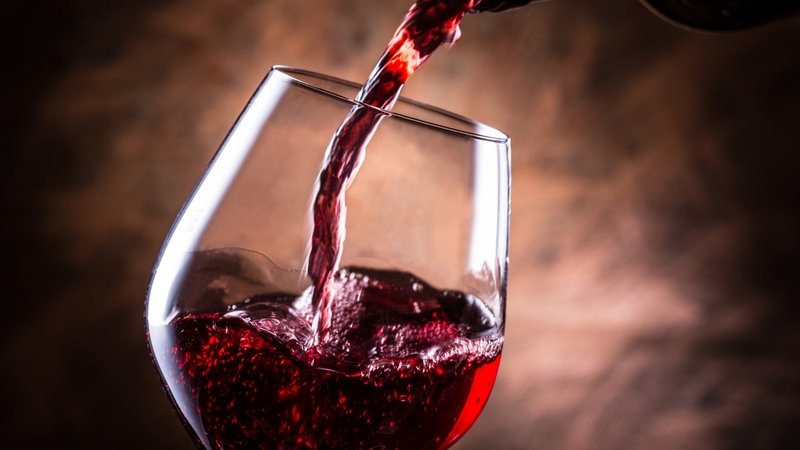 https://hkmb.hktdc.com/en/NTE1MTU1NzU5
The Mainland China Wine Market: Opportunities in the Post Covid-19 Era
The Spring Festival is traditionally the peak season for wine and spirits sales in mainland China. However, the Covid-19 pandemic which began in early 2020 has dealt a heavy blow to the market. Under the prevention and control measures for Covid-19 introduced by the government, all kinds of visits and gatherings had to be cancelled, causing a sharp drop in wine sales in the mainland. According to figures released by the General Administration of Customs (GAC), the import value of wines fell 35.9% (in US dollar terms) between January and May 2020 compared to the same period the year before. However, with the prevention and control measures gradually achieving results in China and economic and social activities having started to resume, the hope is that the wine market will rebound. China is one of the largest and fastest growing wine markets in the world, and is a huge magnet for wine dealers.
Guangzhou Huang Xiong Trading Co Ltd, which was founded in Guangzhou in 2011, specialises in importing unique varieties of premium wines from France, Spain, Chile and Australia. Huang Xiong's business network spans across the mainland, with Guangdong, Shandong, Hunan, Jiangxi, Guangxi and Gansu being its key sales centres. It mainly sells to local wine distributors. Apart from wine, Huang Xiong also imports spirits, mostly whisky. Huang Xiong's chairman Zhang Shuyan has given us her insights on the development of and changes in China's wine market in recent years, providing valuable information for industry players ready to make a foray into the China wine market post-Covid-19.
Higher Demand for Quality Wines​​​​​​​
Zhang began by pointing out that currently the China wine market is trending towards high-quality products. Dealers are becoming more knowledgeable about wines and are importing more high-quality wines, and that is the engine driving the growth of the market. Explaining how this works in practice, Zhang said: "Despite competition in the wine market becoming increasingly intense in the last five years, a lot of high quality wines from other countries have still not been identified. Most of these wines are from small wineries which not only have a long history but also produce high quality wines.
"For instance, Huang Xiong acts as an agent for a wine from Barossa Valley in Australia. The winery producing this wine is located not far from a certain famous brand and the quality of its products is comparable to that famous brand. After our clients tried this wine, they agreed that its price-performance ratio is high and indicated that they would serve it to their guests in future. This explains why we are happy to act as agents for wines from smaller wineries."
Zhang noted that wine dealers looking to import wines which have yet to build up a name in the mainland should work closely with distributors in promoting the product, saying: "Most mainland consumers obtain information about wines from retail channels. So when new products arrive, we approach our distributors and brief them on the characteristics of the product as well as provide them with the relevant product information. The distributors then pass the information on to consumers. In order to strengthen customer relations and promote our products more effectively, we even help our distributors host activities like wine tasting events, which we have received a positive response."
Expanding Consumer Base
While the mainland wine market is trending towards higher quality products, the consumer base is also changing. Zhang explained that the average age of wine drinkers was falling, saying: "In the last few years, the mainland wine market has not changed much geographically, with wine still being more popular in major cities with a large amount of foreign trade, southern China, and provinces like Shandong and Gansu where vineyards and breweries are well developed. What has changed is that in recent years an increasing number of middle-aged consumers have begun to drink wine.
"In the past, the majority of wine drinkers were people engaged in foreign trade or those who were more exposed to foreign cultures, and these people were generally older. But nowadays, drinking wine has become a leisure activity for many middle-aged people. When these people were young, they used to attend official events frequently and had to gulp down a lot of liquor with high alcohol content. Now that their official engagements have reduced and their life has become more stable, they tend to enjoy sipping wine, which has a lower alcohol content, at a leisurely pace. We have noticed that the main consumers of wine now are people aged over 35. So compared with the past, the customer base of wine has broadened."
Looking at the drinking habits of younger consumers, Zhang added: "We found that in the market of young adults aged under 30, the demand for spirits and cocktail is rising. Today when young people go to restaurants, bars or night clubs, they like to order a glass of hard liquor or a cocktail to match the ambience. Also gaining popularity is sparkling wine. Compared with their older counterparts, young consumers are more interested in sparkling wine, which they drink on celebratory occasions such as birthday parties."
Traditional Sales Model Still the Mainstream
In recent years, many companies have begun selling products to consumers directly via online shops or direct sales, in order to increase their profit margin and gain a price advantage. However, Zhang pointed out that in the mainland wine market, the traditional tiered sales model is still the mainstream. Explaining the mechanics of the market, Zhang said: "In this industry, importers usually sell their products to customers through multiple tiers of distributors. For example, if we want to tap the market in a certain province, we recruit a provincial-level distributor and authorise it to promote the product. The provincial distributor then promotes the product in various cities across the province. In some large cities, importers may directly recruit city-level distributors. Generally speaking, importers do not interfere with the operation of the distributors although they will consider their requests for assistance.
"Since importers need the help of distributors to circulate their products on the market, it is important for them to identify distributors which have strong business connections. Take Huang Xiong's operation in Guangdong province as an example. Since there are a large number of foreign enterprises in Guangdong, we contact the people responsible for sourcing for Fortune 500 companies, as these companies have a strong wine-drinking culture and a great demand for quality wines."
Zhang argued that the live-streaming model which is currently popular is not totally suitable for wine sales, commenting: "We have made regular arrangements for sommeliers to do live-streaming to disseminate information on wine tasting. But we are of the opinion that in the wine industry the room for promoting sales via live-streaming is limited because if the wrong signal is sent out we could easily be accused of encouraging excessive drinking. Taking into account the special nature of the wine industry, we reckon that online streaming should only be used as an auxiliary promotion channel but not for large-scale promotion."
Post-Pandemic Tips: Flexibility and Quality​​​​​​​
Admitting that Covid-19 has dealt a severe blow to the wine industry in mainland China, Zhang said: "The Spring Festival is traditionally the most important gift-giving and gathering season for Chinese consumers, but this year the sales value of the majority of wine companies has slumped by more than 50% due to the coronavirus lockdowns. The market is projected to rebound gradually after the coronavirus crisis has receded, but industry players will still need some time to clear their inventory stock. Wine supply in foreign countries is basically steady, but since Covid-19 has hit the whole world, these wineries are also in the doldrums."
However, Zhang is of the opinion that as long as wine dealers respond to the situation flexibly and offer excellent service, they are very likely to recover in the post-pandemic era. She explained that good business practices will benefit dealers in the long run, saying: "Today, a large number of mainland distributors and consumers are well versed in knowledge about wine and have certain ideas about the prices of wines produced by small wineries. Huang Xiong not only sources quality wines from around the world, but also adopts flexible business practices, sets reasonable prices and allows room for negotiation.
"At the same time, we attach great importance to customer service. Against the backdrop of dwindling storage space in Guangzhou, we offer clients with storage difficulties the option of storing their goods temporarily in our temperature-controlled warehouse in Baiyun district in Guangzhou, provided they pay in advance. We believe this is why many distributors are willing to work with us on a long-term basis and it also explains why we have continued to receive orders during the Covid-19 crisis. At present, competition in the market is fierce and the impact of the pandemic so extensive that wine dealers wanting to stand out from the crowd must offer products and services that are better than those of their competitors. They must also operate with a great deal of flexibility. These are the keys to tapping China's post Covid-19 wine market."
Food & Beverages
Food & Beverages
Food & Beverages
Food & Beverages
Food & Beverages
Food & Beverages
Food & Beverages
Food & Beverages
Mainland China
Mainland China
Mainland China
Mainland China
Mainland China
Mainland China
Mainland China
Mainland China