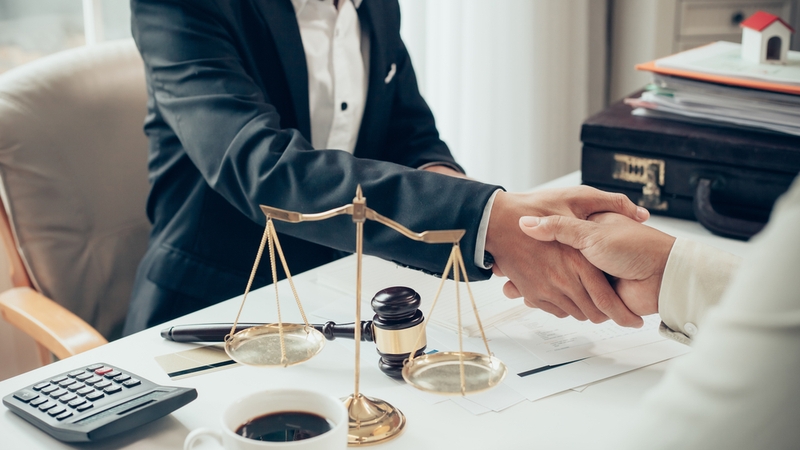 https://hkmb.hktdc.com/en/NTE0MjQ4OTMz
Greater Networking Among Legal Professionals in the Greater Bay Area
Zhong Lun Law Firm has established a presence in the region long before the Outline Development Plan for the Guangdong-Hong Kong-Macao Greater Bay Area (GBA) was revealed. The firm provides services to the GBA through its offices in Guangzhou, Shenzhen and Hong Kong. Louis Pe, Partner in Zhong Lun's Hong Kong office says that playing to one's strengths is the key to developing legal services in the GBA.
Full-Service Law Firm
Founded in 1993, Zhong Lun Law Firm is one of the largest full-service legal practices in China today, with offices in mainland cities including Beijing, Shanghai, Shenzhen, Guangzhou, Wuhan, Chengdu, Chongqing, Qingdao, Hangzhou, Nanjing, Haikou, Hong Kong, Tokyo, London, New York, Los Angeles, San Francisco and Almaty. The Hong Kong office has been established for 10 years and is currently staffed by some 40 lawyers.
Hong Kong and Mainland Practices
Pe sees law firms in Hong Kong as tending to be more focus, saying: "They usually focus only on specific areas, such as litigation, real estate, mergers and acquisitions, trust and corporate finance. Our mainland practice is much more diversified and has nurtured legal professionals in diverse fields, such as hospitality, healthcare, e-commerce and telecommunications. Take for an example, in the healthcare sector, our practice covers the mergers and acquisitions and establishment of hospitals, and the application of patents for drugs and therapies. These may not be so common in Hong Kong.
"The legal profession in China has made significant advances in terms of specialisation, as well as the depth and breadth of practice, but perhaps lacking just a little finesse compared to Hong Kong, for example, Hong Kong's meticulous litigation procedures which has its root in the hundreds of years' old UK litigation system. The Mainland has not yet attained this level."
GBA Firms Have Different Strengths
Pe emphasised the need to focus on specific expertise in order to grow, saying: "In the development of legal services in the GBA, the buzzword is to play to one's strengths, rather than encroach upon other people's markets.
"Zhong Lun Law Firm has clients on both sides of the Hong Kong boundary. When clients approach our Hong Kong office for assistance in their mainland business, they are usually referred to the expert in that area in one of the mainland offices. Likewise, when clients approach the mainland offices for assistance in their Hong Kong business, they will be referred to the Hong Kong office."
Hong Kong as Arbitration and Mediation Centre
Pe explained that not many mainland clients would choose Hong Kong as the place of arbitration and mediation because there are too many restrictions. He said: "They may take their case to the arbitration centres in Beijing. By comparison, foreign companies are more likely to choose Hong Kong, mainly because they hope to have their cases heard in a neutral place."
Cross-Border Exchange of Professionals
Pe said that secondment of legal practitioners between different places is not common within Zhong Lun Law Firm, mainly due to differences in practice among different jurisdictions in the legal services sector. Due to such differences, 'interoperability' is not as easy as in other professions. He said: "Hong Kong lawyers have difficulty in accessing the mainland market. Even if they have obtained mainland qualifications, their competitiveness is hamstrung and they need a long time to build up knowledge and experience. Likewise, it is not easy for mainland firms to provide service in Hong Kong. Usually only big and long-established law firms with plenty of resources manage to set up branches in Hong Kong."
Hong Kong's Future Development within GBA
Pe reckons that Hong Kong should more clearly identify its positioning in the GBA and should not blindly follow others' footsteps. Rather, it should concentrate on developing its strengths. In his opinion, there should be more co-ordination among cities in the region. He said: "Instead of trying to cover all trades, it is better for each city in the GBA to focus on fostering just a few dominant industries and strengthen co-ordination with other cities to promote the development of the GBA as a whole."
"Hong Kong should emphasise its own strengths in fair play, justice, compliance and free flow of capital to attract more companies, both domestic and foreign, to establish their headquarters in the territory. Zhong Lun Law Firm epitomises this model, with different offices and professional teams complementing one another to become a sizable entity."
Pe also hopes that the Hong Kong Government will encourage people in different professions to go to the Mainland or overseas to learn. He said: "Mainland professionals appear to be more sensitive to the latest global information and development trends than their Hong Kong peers. The Hong Kong Government or related agencies should also encourage young people to pay more attention to the latest development trends and broaden their international exposure to make themselves more competitive."
Company interview conducted by PricewaterhouseCoopers Advisory Services Limited
---
Note 1: The opinions and views expressed are those of the interviewees and do not necessarily reflect the views of HKTDC or PwC. HKTDC or PwC shall in no way be responsible for the accuracy, completeness or timeliness of the information provided by them, and for any loss associated with the use of such information.
Note 2: This English version of the case study is translated by HKTDC based on the Traditional Chinese version prepared by PricewaterhouseCoopers Advisory Services Limited. Should there be any inconsistency or ambiguity between this English version and the Traditional Chinese version, the Traditional Chinese version shall prevail. PricewaterhouseCoopers Advisory Services Limited will not have or accept any liability, obligation or responsibility whatsoever for any loss, destruction or damage (including without limitation consequential loss, destruction or damage) however arising from or in respect of any use or misuse of or reliance on the English version of this case study.
Legal Services
Legal Services
Legal Services
Legal Services
Legal Services
Legal Services
Legal Services
Legal Services
Legal Services
Legal Services
Legal Services
Legal Services
Legal Services
Legal Services
Legal Services
Hong Kong
Mainland China
Hong Kong
Hong Kong
Mainland China
Hong Kong
Hong Kong
Mainland China
Hong Kong
Hong Kong
Mainland China
Hong Kong
Hong Kong
Mainland China
Hong Kong
Hong Kong
Mainland China
Hong Kong
Hong Kong
Mainland China
Hong Kong
Hong Kong
Mainland China
Hong Kong
Hong Kong
Mainland China
Hong Kong
Hong Kong
Mainland China
Hong Kong
Hong Kong
Mainland China
Hong Kong