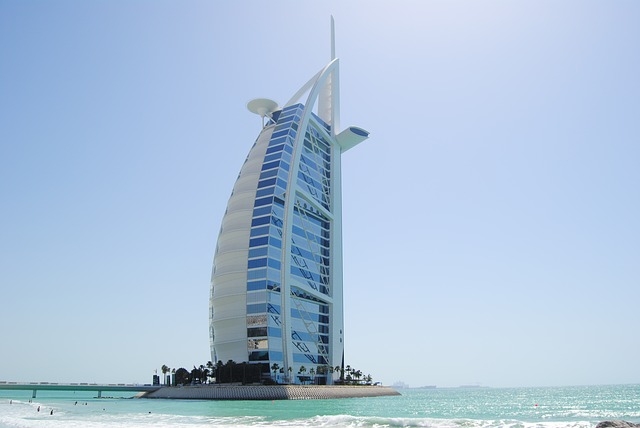 https://hkmb.hktdc.com/en/NTE0MjE0NTU0
UAE: Dubai Customs Introduces AI System to Improve Security and Trade
Dubai Customs has announced on that it will soon introduce a new integrated security system at all the emirate's ports to protect against the entry of illegal or hazardous shipments, backed by artificial intelligence (AI) technologies. Named Siyaj (meaning fence), the system is also intended to boost trade and support the global supply chain by improving the flow of legitimate goods into Dubai, while curtailing illegitimate flows.
According to Dubai Customs, the Siyaj initiative – announced on 5 August 2020 – is the world's first integrated 24/7 control system combining advanced AI technologies with surveillance cameras and devices; state-of-the-art inspection technologies; the use of drones; a K9 sniffer dog unit; and round-the-clock rapid intervention teams that will work in close collaboration with the intelligence department in identifying and addressing issues related to suspicious goods. Siyaj resources even include a security vessel capable of tracking and taking control of ships before they reach port.
Supporting the operation is a sophisticated technological unit that includes a deep learning central database that will continually be updated with new information as it becomes available, so that it can provide actionable outputs to support the operation.
Abdullah Busnad, Executive Director of the Customs Inspection Division at Dubai Customs said that the Siyaj system will be a significant benefit to Dubai Customs, which is tasked with thwarting illegal goods smuggling and controlling trade activities, and it will soon be adopted at all the emirate's entry points. The customs agency plays a central role in combating smuggling in Dubai, which has become a significant problem. Mahboob Musabih, Dubai Customs Director-General, said in the official release that customs authorities seized around 4,450 illegal shipments coming into the emirate last year.
Middle East
United Arab Emirates
Middle East
United Arab Emirates
Middle East
United Arab Emirates
Middle East
United Arab Emirates
Middle East
United Arab Emirates
Middle East
United Arab Emirates