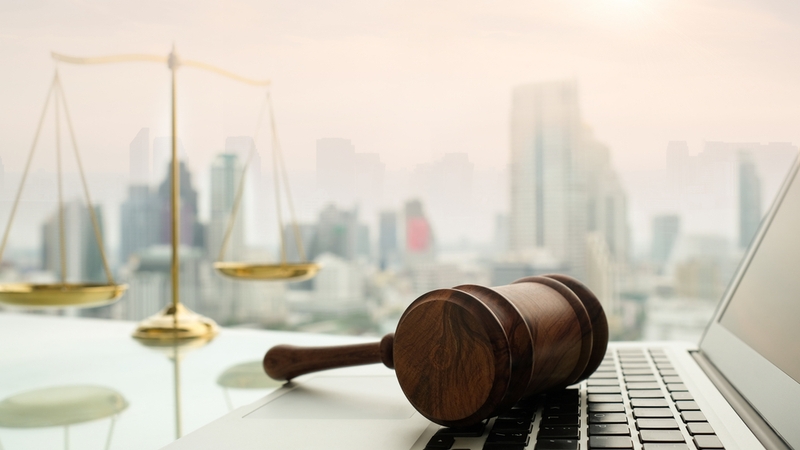 https://hkmb.hktdc.com/en/NTAyOTU1OTI2
Hong Kong: Serving the Legal Needs of the Belt and Road Initiative and the Greater Bay Area
Hong Kong is a mature professional legal service hub with a favourable international reputation. The Outline Development Plan for the Guangdong-Hong Kong-Macao Greater Bay Area (GBA) has pledged strong support for the establishment of Hong Kong as an Asia-Pacific centre for international legal and dispute resolution services. According to Nick Chan, Partner of Squire Patton Boggs, because the professional lawyers and legal talents of Hong Kong are exceptionally versatile, have cross-border experience, are multilingual and familiar with both Chinese and western cultures, they are well-equipped to provide diverse cross-border services to clients involved in Belt and Road Initiative (BRI) projects. ​​​​​​​​​​​​​​
An International Law Firm
Squire Patton Boggs (SPB) is an international law firm that provides a wide range of legal services. It has its headquarters in the United States and 45 branches in 20 countries and territories across Asia, the Americas, Europe and the Middle East. It has operated in Hong Kong for 22 years. SPB has also set up branches in Shanghai and Beijing and is one of the longest-established international law firms in mainland China. Its Hong Kong branch currently focuses mainly on multinational merger and acquisitions, technology, innovation, venture capital, taxation and trust services, and has a wide clientele including individuals, corporations and the government. Taking advantage of rapid advances in technology and artificial intelligence (AI), SPB has actively developed legal technology and specific professional legal services for the innovation and hi-tech sectors, attracting a large number of clients engaged in such operations. As well as serving international clients, SPB has also helped many mainland enterprises develop their overseas operations.
A 'Belt and Road' Legal Service Hub
At present, SPB's international dispute resolution business mainly focuses on BRI markets. Hong Kong practises a common law system similar to those of the UK and US, as opposed to mainland China's continental or civil law system, and, as Chan points out, is a mature legal services hub. Indeed, Chinese President Xi Jinping has said Hong Kong's role in the BRI is mainly in the area of legal dispute resolution. The Outline Development Plan for the Guangdong-Hong Kong-Macao Greater Bay Area promulgated on 18 February 2019 has pledged support for the establishment of Hong Kong as the Asia-Pacific centre for international legal services and dispute resolutions. Serving as an international financial, shipping and trading centre, Hong Kong is in an excellent position to provide all-round professional services for GBA enterprises.
Hong Kong competes with Singapore in the provision of arbitration services. The Arrangement Concerning Mutual Assistance in Court-ordered Interim Measures in Aid of Arbitral Proceedings by the Courts of the Mainland and of the Hong Kong Special Administrative Region (which came into effect on 1 October 2019) allows parties involved in arbitration proceedings administered by the mainland Chinese institutions to apply for interim measures to the High Court of the Hong Kong Special Administrative Region (HKSAR). This arrangement means mainland Chinese companies may find Hong Kong's arbitration services preferable to those of Singapore.
Hong Kong is a reputable international legal hub, enjoying the same prestige as London and Singapore. With the support of mainland China, it should be able to attract a wider clientele from the BRI markets, particularly from the GBA given that it encompasses cities with three different legal regimes. Chan listed the advantages enjoyed by Hong Kong's lawyers and legal talents, describing them as exceptionally versatile with cross-border experience, multilingual and familiar with Chinese and western cultures. Some have worked in the government, while others are former engineers or come with academic qualifications related to technology. As such, Chan says, they are well-equipped to provide diverse cross-border services to clients in BRI markets.

Chan argues that Hong Kong's expertise in international markets is the most important advantage its professional services have when trying to win clientele. Hong Kong's specific legal strengths include the regime it operates under the "one country, two systems" model, its sound foundation of law and order, its grasp of international practices and its rich experience in negotiating international business contracts and handling international disputes with foreign companies. Hong Kong is highly regarded for its expertise in legal and dispute resolution, especially in multiple legal specialties such as financing, international trade and investment, infrastructure, maritime affairs and intellectual property. It also has a large pool of over 1,500 registered foreign lawyers covering more than 30 jurisdictions. All this means Hong Kong's legal market should be able to capitalise on its strengths to provide investors with the services they need.
Innovation and Hi-tech Sectors
SPB has undertaken a number of service projects related to the innovation and hi-tech sectors in Hong Kong, covering financial technology, virtual banking, block chains, AI and smart contracts. Chan says that, given the popularity of electronic money, the use of cryptocurrency helps to boost the transparency and trustworthiness of electronic transactions. He hopes that cryptocurrency technology can be integrated with that of the digital wallet, gradually progressing from small amounts to bigger funds. He also believes that Hong Kong can take on a pioneering role with regards to the regulatory requirements in this area, running pilot schemes related to the laws on hi-tech application and renminbi internationalisation. He also wants to see the Hong Kong government increase its investment in financial technology. With significant amounts of human and financial resources moving to Singapore, Chan says it is vital for Hong Kong to keep abreast with the trends of technological development. However, as he explains, Hong Kong's rapid hi-tech development may have outpaced the time-consuming process of enacting the laws necessary to regulate the sector. In this regard, SPB has provided assistance to the Hong Kong government in its efforts to draw up related laws and regulations and put them into effect.
Chan argues that Hong Kong should be looking to actively develop professional legal services for the innovation and hi-tech sectors, maintaining there are numerous collaborations on offer with hi-tech companies in mainland cities. Through co-operation with these companies, he believes Hong Kong can bring its strengths in the professional legal services sector fully into play and establish an integrated online and offline hi-tech dispute arbitration platform.
Chan worked for the eBRAM International Online Dispute Resolution Centre, a non-profit online dispute resolution platform that provides clients with a safe and reliable setting for negotiation and contract resolution. He would now like to see an additional number of similar platforms focussed on breaking down geographical barriers so as to allow Hong Kong's legal services to fully play to their strengths and advantages. By serving as the international legal service and dispute resolution centre, as well as the key arbitration centre for the Asia-Pacific region, while also acting as the e-arbitration and resolution platform for the BRI markets, Hong Kong can provide a wide range of international dispute resolution services.
Hong Kong and South-east Asia have a large number of small-to-medium-sized companies that are all potential clients for Hong Kong's legal services sector. At present, these companies cannot make use of Hong Kong's dispute resolution services because of the language barriers. However, with the development and progress of legal technology and the introduction of AI, language barriers can be overcome, allowing Hong Kong to attract more clients from different backgrounds. As well as AI, Chan also wants to see the application of cloud storage, block chains and other hi-tech facilities in the professional legal services sector.
Cross-border Practices
As a result of mainland China's reform of law examinations, mainland judges are now required to be graduates of a law school with a pass in the national judicial examination. It has also become increasingly difficult to qualify as a lawyer on the mainland, and instances of judges coming from outside the legal profession are becoming rare. There are also restrictions on those Hong Kong and Macao lawyers who hold certificates allowing them to practice as lawyers in mainland China, such as their ineligibility to act as a counsel in court. Chan says the requirements for attaining the qualification to practise as a lawyer on the mainland should be relaxed. He thinks Hong Kong lawyers who have qualified as China-appointed Attesting Officers (Hong Kong), have passed a specific assessment and have at least 15 years of practical experience should be considered to be qualified to do so. Such an arrangement would, Chan says, facilitate exchanges between lawyers in Hong Kong and the mainland, and would encourage more Hong Kong lawyers to develop their careers on the mainland.
At present, only a limited number of Hong Kong law firms are allowed to have cross-border practices in the GBA, 25 of them in Guangdong Province. However, with the ongoing development of the GBA, co-operation between the legal professions of Hong Kong and the mainland will increase. The implementation of various measures designed to facilitate cross-border practices could help to promote business co-operation between the legal professions in the two areas.
​​​​​​Chan would like to see more law firms develop effective non-litigation options for dispute resolution for their clients, such as mediation and arbitration. The advent of online court hearings is another major development that Chan would like to see grow. Currently, Beijing's internet courts can undertake 11 kinds of network dispute resolution services by providing legal advice prior to court proceedings, a type of resolution service that is in huge demand. Chan also urges the Hong Kong government to increase its support for the professional legal service sector so as to consolidate and enhance Hong Kong's status as an international hub for professional legal services.
Company interview conducted by PricewaterhouseCoopers Advisory Services Limited
---
Note 1: The opinions and views expressed are those of the interviewees and do not necessarily reflect the views of HKTDC or PwC. HKTDC or PwC shall in no way be responsible for the accuracy, completeness or timeliness of the information provided by them, and for any loss associated with the use of such information.
Note 2: This English version of the case study is translated by HKTDC based on the Traditional Chinese version prepared by PricewaterhouseCoopers Advisory Services Limited. Should there be any inconsistency or ambiguity between this English version and the Traditional Chinese version, the Traditional Chinese version shall prevail. PricewaterhouseCoopers Advisory Services Limited will not have or accept any liability, obligation or responsibility whatsoever for any loss, destruction or damage (including without limitation consequential loss, destruction or damage) however arising from or in respect of any use or misuse of or reliance on the English version of this case study.
Legal Services
Legal Services
Legal Services
Legal Services
Legal Services
Legal Services
Legal Services
Legal Services
Legal Services
Legal Services
Legal Services
Legal Services
Legal Services
Legal Services
Legal Services
Legal Services
Legal Services
Legal Services
Mainland China
Hong Kong
Hong Kong
Macau
Mainland China
Hong Kong
Hong Kong
Macau
Mainland China
Hong Kong
Hong Kong
Macau
Mainland China
Hong Kong
Hong Kong
Macau
Hong Kong
Mainland China
Hong Kong
Macau
Hong Kong
Mainland China
Hong Kong
Macau
Hong Kong
Mainland China
Hong Kong
Macau
Hong Kong
Mainland China
Hong Kong
Macau
Hong Kong
Mainland China
Hong Kong
Macau
Hong Kong
Mainland China
Hong Kong
Macau
Hong Kong
Mainland China
Hong Kong
Macau
Hong Kong
Mainland China
Hong Kong
Macau
Hong Kong
Mainland China
Hong Kong
Macau
Hong Kong
Mainland China
Hong Kong
Macau
Hong Kong
Mainland China
Hong Kong
Macau
Hong Kong
Mainland China
Hong Kong
Macau
Hong Kong
Mainland China
Hong Kong
Macau
Hong Kong
Mainland China
Hong Kong
Macau