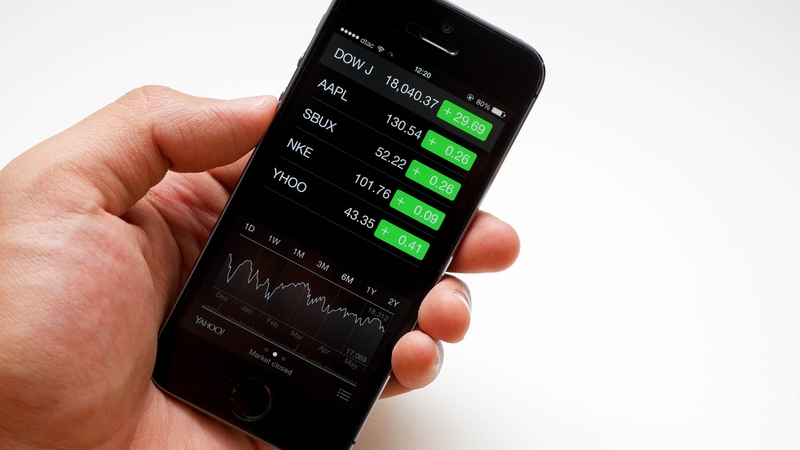 https://hkmb.hktdc.com/en/NTAxMjMzMjU3
Hong Kong: Springboarding Bloomberg into the Greater Bay Area
As an open and international city, Hong Kong plays a crucial role in facilitating the flow of people, goods, capital and information in the Guangdong-Hong Kong-Macao Greater Bay Area (GBA). According to Li Bing and Claire Sun – Head of Asia Pacific and Head of the Greater Bay Area, respectively, at Bloomberg – overseas asset management and financial institutions see Hong Kong as their first port of call when setting up offshore subsidiaries, because it allows for the free flow of capital and information, and because it has a rules-based regulatory system that is highly aligned with international standards. In particular, they stress, Hong Kong functions as a vital link for companies looking to break into the mainland China market. ​​​​​​​
A Provider of Business and Financial Information and News
Founded in 1981 and headquartered in New York City, Bloomberg is a leading global provider of business and financial information and news. Bloomberg offers its customers technology solutions, helping them to gather, consolidate and analyse data and news. Its business is now run through close to 180 subsidiaries in 120 countries and regions. In the Greater China region, it has offices in Hong Kong, Shanghai, Beijing and Taiwan. In the Asia-Pacific region, Bloomberg also has a presence in places such as Singapore.
Hong Kong: A Springboard for Penetrating the Mainland Market
In terms of employee numbers, Bloomberg's Hong Kong office ranks top among its Asia-Pacific offices. It is also a key regional centre, overseeing a wide business portfolio and managing and co-ordinating the company's business development in the Asia-Pacific region.
Li and Sun stress Hong Kong's strategic significance both for Bloomberg and its customers. The city appeals to financial institutions, they explain, on account of being a financial centre operating under a capitalist system and because it exists as a melting pot of east and west. It also allows companies to easily reach out to all parts of the Asia-Pacific market.
Hong Kong's proximity to major mainland coastal cities and its convenient transport connections also facilitate business expansion and effective manpower deployment. In the case of Bloomberg, it has grown its business and brand image as a trusted, internationalised information provider over many years in Hong Kong. In turn, this has helped it to raise its profile and drive business expansion on the mainland.
Furthermore, Hong Kong has the advantage of being a mature financial market, with comprehensive information systems and infrastructure. The city's financial institutions are generally familiar with Bloomberg's Terminal and data services for businesses, as well as being well-informed about the needs of the mainland market and mainland enterprises. This helps Bloomberg to understand what products and services mainland enterprises want and need.
In addition, Hong Kong holds great attraction for overseas professionals in terms of job opportunities, its language environment, its living environment, and its cultural and social systems. Overall, Li and Sun take the view that Hong Kong is indispensable to Bloomberg's forays into the mainland market.
Gearing Up to Tap the GBA Market
Sun believes the GBA will sustain strong economic growth in the next few years. Shortly after the GBA development plan was released, Bloomberg made preparations to better tap the area's potential. Company restructuring was carried out, and a new high-level team established in Shenzhen and Hong Kong to focus on GBA business expansion. Meanwhile, the company continues to recruit staff and conduct training for both staff and customers to better understand the GBA's different markets. Shenzhen was chosen as an operational base mainly because of its large pool of technology talent, and its close proximity to several economically developed GBA cities which offer good business opportunities. According to Li and Sun, the new GBA team means local markets in the area will be better served in future.
​​​​​​Hong Kong remains key to those efforts, they add. For one thing, training for the team is now spearheaded by staff in the Hong Kong office. Moreover, the positive sentiment towards Bloomberg in Hong Kong and its strong word-of-mouth reputation in the city, built up over the years, continue to play a positive part in the company's business development.
That development continues apace in the GBA. For example, Bloomberg organises industry conferences in Shenzhen which are attended by many local financial institutions and enterprises. Through such events, it not only gains a better understanding of customers' needs for customised products but is also able to share the latest market concepts and regulatory developments from the international arena with mainland financial institutions.
Company interview conducted by PricewaterhouseCoopers Advisory Services Limited
---
Note 1: The opinions and views expressed are those of the interviewees and do not necessarily reflect the views of HKTDC or PwC. HKTDC or PwC shall in no way be responsible for the accuracy, completeness or timeliness of the information provided by them, and for any loss associated with the use of such information.
Note 2: This English version of the case study is translated by HKTDC based on the Traditional Chinese version prepared by PricewaterhouseCoopers Advisory Services Limited. Should there be any inconsistency or ambiguity between this English version and the Traditional Chinese version, the Traditional Chinese version shall prevail. PricewaterhouseCoopers Advisory Services Limited will not have or accept any liability, obligation or responsibility whatsoever for any loss, destruction or damage (including without limitation consequential loss, destruction or damage) however arising from or in respect of any use or misuse of or reliance on the English version of this case study.
Finance & Investment
Finance & Investment
Finance & Investment
Finance & Investment
Finance & Investment
Finance & Investment
Finance & Investment
Finance & Investment
Finance & Investment
Finance & Investment
Hong Kong
Mainland China
Hong Kong
Macau
Hong Kong
Mainland China
Hong Kong
Macau
Hong Kong
Mainland China
Hong Kong
Macau
Hong Kong
Mainland China
Hong Kong
Macau
Hong Kong
Mainland China
Hong Kong
Macau
Hong Kong
Mainland China
Hong Kong
Macau
Hong Kong
Mainland China
Hong Kong
Macau
Hong Kong
Mainland China
Hong Kong
Macau
Hong Kong
Mainland China
Hong Kong
Macau
Hong Kong
Mainland China
Hong Kong
Macau