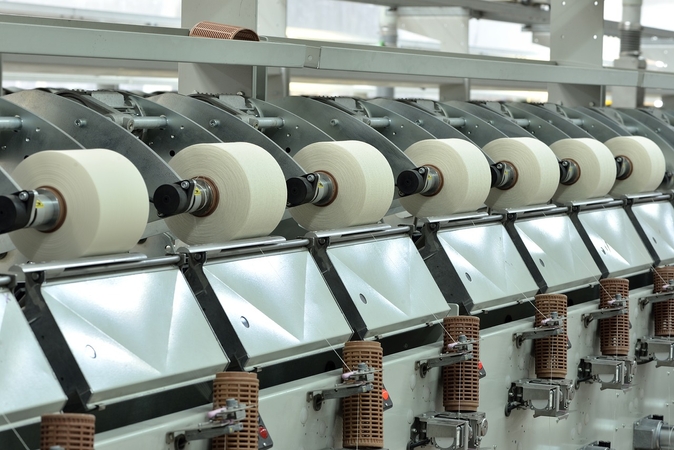 https://hkmb.hktdc.com/en/NTA3NDA3OTEw
New Sanctions on Mainland Chinese Cotton Grower Send Shockwaves through Textile and Apparel Supply Chains
As previously reported, the Office of Foreign Assets Control on 31 July placed mainland China's Xinjiang Production and Construction Corporation (XPCC), as well as two current or former government officials, on its Specially Designated Nationals List for serious rights abuses against ethnic minorities in Xinjiang Uyghur Autonomous Region (XUAR).
As a result of this action, all property and interests in property of XPCC and the two government officials, and of any entities that are owned, directly or indirectly, 50 percent or more by them, individually or with other blocked persons, that are in the United States or in the possession or control of U.S. persons, are blocked and must be reported to OFAC. Unless authorised by a general or specific licence issued by OFAC or otherwise exempt, OFAC's regulations generally prohibit all transactions by U.S. persons or within (or transiting) the United States that involve any property or interests in property of designated or otherwise blocked persons. The prohibitions include the making of any contribution or provision of funds, goods or services by, to or for the benefit of any blocked person, or the receipt of any contribution or provision of funds, goods or services from any such person.
The placement of XPCC on the SDN List has sent shockwaves through global textile and apparel supply chains due to this entity's central role as an upstream raw material supplier within the textile and apparel sector. XPCC engages in several industries in XUAR, including banking, power generation, cotton farming and sales for certain types of cotton. According to statistics from the U.S. Department of Agriculture, mainland China was the world's largest raw cotton producer during the 2018/2019 marketing year (1 August 2018 through 31 July 2019) with a 23.4 percent share (6.04 million metric tonnes) of total global production, as well as the world's second largest raw cotton producer behind India during the 2019/2020 marketing year (1 August 2019 through 31 July 2020) with an estimated 22.2 percent share (5.93 million metric tonnes). During the upcoming 2020/2021 marketing year (1 August 2020 through 31 July 2021), mainland China is currently projected to account for 22.8 percent (5.77 million metric tonnes) of global raw cotton output.
According to statistics from mainland China's National Bureau of Statistics, XUAR accounted for 5.111 million tonnes of the 6.103 million tonnes of raw cotton that was grown in mainland China in 2018. In other words, XUAR represented 83.7 percent of mainland China's raw cotton output that year as well as an estimated 19.4 percent of global raw cotton output.
Virtually all of mainland China's raw cotton is spun into cotton or blended yarn in the mainland. As a result, XUAR cotton is estimated to be in the vast majority of cotton yarn, fabric, garments and made-up textiles that are manufactured in mainland China, as well as in a large share of raw materials used in Vietnam, Bangladesh and other large Asian textile and apparel suppliers. To illustrate, mainland China exported US$219.6 million worth of cotton yarn and US$1,646.7 million worth of cotton woven fabric to Vietnam in 2019, as well as US$226.3 million worth of cotton yarn and US$2,098.9 million worth of cotton woven fabric to Bangladesh, and US$25.9 million worth of cotton yarn and US$500.0 million worth of cotton woven fabric to Cambodia that same year. That mainland Chinese yarn and fabric is typically used in apparel production for export mainly to the United States and the European Union, as well as Japan, Canada, Australia and other markets.
An SDN designation bars any dealings with the United States or U.S. persons, placing severe constraints even on operations that are indirectly or tangentially associated with the United States. As such, an SDN designation is far more severe in terms of scope and potential for civil and criminal penalties than inclusion in the Bureau of Industry and Security's Entity List, and this is exacerbated by OFAC's aggressive enforcement of SDN restrictions.
The term "U.S. persons" is defined in the regulations to include U.S. citizens, U.S. legal permanent residents, any person in the United States, and entities incorporated in the United States as well as their foreign branches. OFAC interprets the term "any person in the United States" under the definition of "U.S. persons" very broadly and liberally, and it takes the position that any entity or individual engaged in a transaction that "touches" U.S. soil, including by movement of funds through a financial institution in the United States, is a "person in the United States." As such, even non-U.S. companies that have no physical presence and are limited to remote connections to the United States through activities such as using U.S. dollars in their transactions (which necessarily entails clearance activity through a bank in the United States), receiving shared services provided from a location within the United States (e.g., hiring a third party in the United States to provide customer support, financial processing, hosting of data, etc.), or offering software as a service from U.S. servers will likely be viewed by OFAC as a "person in the United States" and, therefore, a "U.S. person" for purposes of the sanctions regulations. 
Non-U.S. persons may also have some level of OFAC enforcement risk for dealing with SDN parties. Specifically, non-U.S. persons "who have materially assisted, sponsored, or provided financial, material, or technological support for, or goods or services to or in support of" XPCC may be subject to "secondary sanctions" that result in those non-U.S. persons being sanctioned by OFAC as well. While infrequent, OFAC has placed non-U.S. persons on the SDN list for activities contrary to the sanctions regulations. As such, all individuals and entities who continue to deal with XPCC bear some level of risk in doing so. The more significant in scope a party's dealings with XCPP are, the greater its risk of being targeted by OFAC.
If raw materials grown or made by XPCC or its subsidiaries are in a U.S. buyer's supply chain, the U.S. buyer faces potential OFAC risk. OFAC has broad discretion to enforce its regulations and may take the position that U.S. persons who buy shirts manufactured from cotton procured from XPCC are engaged in a prohibited indirect dealing with XPCC. In other words, OFAC may argue that by purchasing the finished products the U.S. buyer is indirectly and unlawfully funding XPCC.
A general licence is available through 30 September 2020 for companies to wind down their supply chains with XPCC subsidiaries. However, details regarding any transactions or activities necessary to the wind down of transactions involving XPCC subsidiaries that are authorised under the general licence, including the names and addresses of the parties involved, the type and scope of activities conducted, and the dates on which the activities occurred, must be reported to OFAC by 14 October 2020.
The SDN restrictions are on engaging in a transaction that directly or indirectly benefits XPCC and are not related to the cotton itself. As such, transactions to procure cotton from XPCC that occur prior to 31 July 2020 or under the parameters of the general licence through 30 September 2020 will be lawful. Criminal penalties for wilful violations of the OFAC regulations can reach 20 years imprisonment and US$1 million per violation. Civil penalties can reach US$302,584 per violation or twice the value of the transaction, whichever is greater. 
Garments, Textiles & Accessories
Garments, Textiles & Accessories
Garments, Textiles & Accessories
Garments, Textiles & Accessories
Garments, Textiles & Accessories
Garments, Textiles & Accessories
Garments, Textiles & Accessories
Garments, Textiles & Accessories
North America
Mainland China
USA
North America
Mainland China
USA
North America
Mainland China
USA
North America
Mainland China
USA
North America
Mainland China
USA
North America
Mainland China
USA
North America
Mainland China
USA
North America
Mainland China
USA