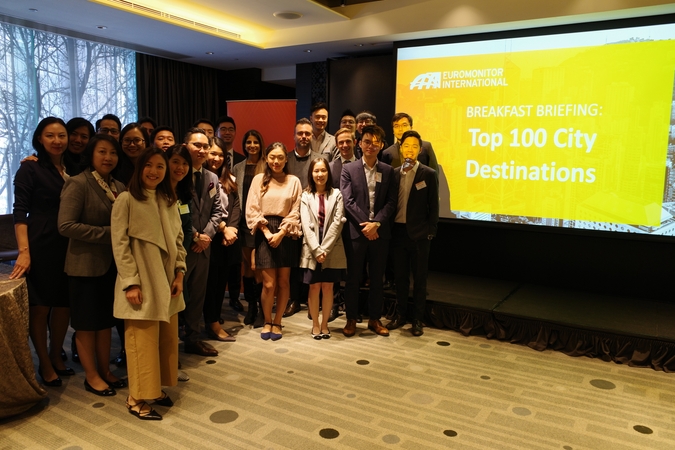 https://hkmb.hktdc.com/en/NDkyNTY2Mjg5
Navigating Covid-19: An E-commerce Data Synthesiser
While not everyone believes in data as the new oil of the digital economy, few can deny it is one of the most crucial elements in the global fight against Covid-19 and the cascading worldwide stay-at-home experiment forcing everyone and everything online. With the pandemic crisis sending billions of people across the globe into lockdown, businesses have been scrambling to cope with a 'new normal' in which consumers are becoming more used to buying in a borderless online market.
As the foundations of the dazzling rise of e-commerce, data and the related analytics are much sought-after by all the players along the global value chains, especially manufacturers and e-tailers that want to capture the direct-to-consumer (D2C) opportunities in the fiercely competitive global e-commerce landscape. To empower them with timely price and product information, global market research company Euromonitor International has recently launched a data-driven global initiative featuring a free dashboard that maps daily e-commerce price and product availability data to help businesses stay on top of their global supply chains during the Covid-19 pandemic.
A Tipping Point for E-commerce
E-commerce development in Hong Kong dates back to the 2000s, but only recently has it become a more commonly accepted norm of business due largely to the city's high mobile and internet penetration and advances in logistics and payments infrastructure. [1] Alongside the launch of e-commerce platforms in recent years, many Hong Kong offline retailers, department stores and brands have joined the e-commerce ecosystem by establishing an online and social-media presence. To better allow these players new to the online market to cash in on the city's "late-mover" advantage, Euromonitor established a subsidiary and a local research team in Hong Kong in May 2018.
Such potential has been further unlocked by the coronavirus crisis, with Hong Kongers living under containment measures encouraged, if not obliged, to turn to online means for daily necessities and, more importantly, to hunt for personal protective equipment (PPE) on a global basis. This was also why Euromonitor International included Hong Kong as one of the 40 countries / regions in the launch of its new e-commerce database in July 2019 and also in its more recently-introduced Covid-19 dashboard, which debuted during the first week of April.
Explaining the idea of the enhanced database and virus dashboard, the company's Director of Product Innovation, Lee Linthicum, says: "When the coronavirus first arrived Hong Kong in January, our local research team had a brainwave as they saw the widespread online out-of-stock rates and product shortages for daily necessities, such as toilet paper and household bleach, at online supermarkets due to panic buying and hoarding. Our Hong Kong research team then started to work with their research colleagues in Euromonitor's Shanghai and Tokyo offices to prepare free weekly analyses on how Covid-19 was impacting the e-commerce market across Asia."
As the virus continued to spread to Europe and the Americas, affecting as many as 188 countries and regions worldwide, the regional analysis became far from optimal. "To keep global e-businesses abreast of what was happening in different markets at such a challenging time, we needed to find a way to reduce the data lag-time, while enabling cross-region and / or cross-market comparison via a user-friendly dashboard," adds Linthicum.
With its aim of helping users plan their global manufacturing and sourcing activities, Linthicum believes the dashboard is already proving of assistance, saying: "We've received very positive feedback from big, international brands with regard to tissue and personal-hygiene products, as well as babycare, beauty and personal care items. Without going into brand or retailer specifics, the dashboard – at the broad product category level – has certainly proven useful and insightful for global supply chain planning and inventory management."
As the global health emergency is turning the world economy upside down, data-powered e-commerce solutions are fast becoming a game-changer for around-the-clock online businesses, with Linthicum adding: "Since our launch in early April, our Covid-19 dashboard, which is updated online every day, has been viewed more than 30,000 times."
AI and Big Data-Powered E-commerce Dashboard
Behind the scenes of the Covid-19 dashboard is the e-commerce database, Via, which tracks more than 20 million stock keeping units (SKUs) across consumer-goods industries globally to enable users to gauge price changes and discounting activities and therefore benchmark against competitors.
Linthicum explains: "Thanks to the web data extraction capabilities and machine learning technology we have developed over the past two years, our new e-commerce solution, Via, is constantly tracking prices and product assortment information for a wide range of fast-moving consumer goods (FMCGs) such as food and beverages, beauty and personal care products and home-care items. We also train the AI behind Via to match the products we track to the standardised product categories, brand owner names, and brand names in our existing global market research database, Passport, to ensure the data in Via is organised, comparable and actionable. We do this for products taken from 1,500 e-commerce marketplaces and e-shops in 40 countries / regions around the world. In Hong Kong, for instance, HKTVmall, ParknShop, Watsons and Wellcome, as well as several direct-to-consumer websites for such beauty brands as Estee Lauder and Clinique, are all on our radar."
To make it more readily applicable for users, the new AI and big-data empowered Via database, which is said to work particularly well in a high-volume and high-frequency cyberspace, can offer not only price and availability insights for a single product, but also aggregates a variety of information, such as median prices, number of available SKUs and out-of-stock percentages across product categories, retailers, brand owners, brands and product attributes for each country it tracks. Together with the established data structure and classification system from its Passport market research database, this has enabled the company to better collect, organise and analyse high-value web-extracted data to respond swiftly to market needs.
Hunger for Data
To better feed data-hungry clients worldwide, Euromonitor is planning to expand its e-commerce data coverage by adding several million more SKUs, while also widening the scope of its web data extraction and data science services to cater to customised, company-specific demand.
Linthicum continues: "While, so far, we have mainly covered the 40 countries / regions with the highest overall and per-capita e-commerce spending, there is no reason why we cannot scale up to offer more tailor-made information or cover a wider range of non-FMCG products, such as apparel, footwear or furniture."
There is no doubt that the Covid-19 crisis has sparked a global treasure hunt for daily necessities and PPE. Together with such global containment measures as social distancing and work-from-home arrangements, this has made home-based shopping the new normal for consumers and businesses. To stay on top of the inevitable changes brought forward by the coronavirus shakeup, Linthicum, on the back of a strong pipeline of deals scheduled to close in the coming months, believes the hunger for data will continue to grow ahead of the wider economy.
With global e-commerce rapidly blurring the line between local and worldwide markets, Hong Kong – one of the world's most e-ready cities with staggering smartphone penetration and internet subscriptions – is poised to become a leading e-commerce hub not only for order fulfilment but also for business consulting services.
Drawing on the experience of the local office, meanwhile, Sabrina Sakhrani, General Manager of Euromonitor International Hong Kong, added: "We have received more and more enquires from prospective brands and SMEs and have therefore organised various webinars to walk them through our databases. In addition to manufacturing planning and inventory management, we want to show the users of our database how to utilise the available data to draw inferences with regard to consumer preferences, product-development needs and benchmarking processes."
---
[1] Hong Kong was ranked by the United Nations as the second-most prepared region for business-to-consumer (B2C) e-commerce in Asia in 2019. 

Hong Kong
Hong Kong
Hong Kong
Hong Kong
Hong Kong
Hong Kong
Hong Kong
Hong Kong
Hong Kong
Hong Kong
Hong Kong
Hong Kong
Hong Kong
Hong Kong
Hong Kong
Hong Kong
Hong Kong
Hong Kong
Hong Kong
Hong Kong
Hong Kong
Hong Kong