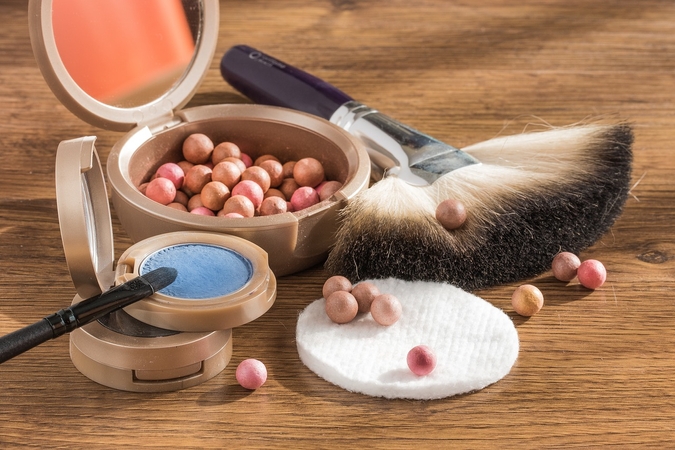 https://hkmb.hktdc.com/en/NDkxOTAwMzY0
U.S. Retaliates Against France's Digital Services Tax by Announcing Tariffs on French Handbags and Cosmetics
On 10 July 2020, certain products originating in France were listed by the United States Trade Representative (USTR) as set to receive retaliatory tariffs. The 25% tariffs will target $1.3 billion worth of French goods, including French handbags and cosmetics. Cosmetics targeted include lip make-up, eye make-up, manicure and pedicure products, make-up powders, sunscreen, suntan preparation products and soaps. These tariffs are a direct response to the 3% digital services tax (DST) that France announced last year, which will significantly affect U.S. big-tech multinational corporations like Google, Amazon and Facebook. These tariffs, imposed by the U.S. government, could create business opportunities for companies outside of France that are interested in selling the same products in the U.S. market, as the retaliatory tariffs would not apply to their imports.
In its July announcement, the U.S. singled out 21 French products for these tariffs, which can be found in the annexes to the USTR's statement. The U.S. tariffs will not go into effect until 6 January 2021, as U.S. law allows for a delay in implementation for a maximum of 180 days. In the announcement, the USTR explained that the reason for the delay is "to allow additional time for bilateral and multilateral discussions that could lead to a satisfactory resolution of this matter". The Organisation for Economic Cooperation and Development (OECD) is currently leading negotiations regarding a global digital services tax agreement, with both France and the U.S. participating.
In his statement, the USTR, Robert E. Lighthizer, explained that, after investigation, it was "determined that France's DST is unreasonable or discriminatory and burdens or restricts U.S. commerce". The U.S. Senate Finance Committee Chairman Chuck Grassley and Ranking Member Ron Wyden weighed in on the USTR's tariff announcement against France with a joint statement. The U.S. Senators noted that "[r]etaliatory tariffs aren't ideal but the French government's refusal to back down from its unilateral imposition of unfair and punitive taxes on U.S. companies leaves our government with no choice". It should also be noted that high-revenue companies selling Hong Kong products in France could face higher taxation under France's DST.
France is not the only country implementing such a tax. The U.S. has opened investigations into the digital services taxes of the following countries: Austria, Brazil, the Czech Republic, India, Indonesia, Italy, Spain, Turkey and the UK. Hungary has also announced plans to implement such a tax. Hong Kong businesses operating globally may wish to familiarise themselves with these new taxes and the controversies surrounding them.
The OECD is attempting to broker a global solution for how individual countries should tax multinational corporations. The OECD and big-tech companies want to avoid country-specific digital taxes and instead are advocating for a global digital tax agreement. The negotiations came to an impasse in June and participating countries agreed to a pause in order to address issues including COVID-19 and ailing economies. French Finance Minister Bruno Le Maire urged "the U.S. to return to the OECD negotiations on taxing digital giants," adding that "[s]anctions are not a way of operating between countries that are friends, as the U.S. and France are".
Going forward, the USTR will monitor the effect of the announced tariffs and will make any appropriate modifications to those planned tariffs. The USTR can decide to implement the tariffs earlier than the 180-day suspension period by issuing a notice relaying the new effective date. U.S. Senators Grassley and Wyden expressed their optimism for the negotiations: "[w]e hope the French government views the Administration's deferral of these tariffs as an opportunity to repeal its digital services tax and continue working with OECD member states on a multilateral approach that is fair to all parties. Unilateral action that targets and discriminates against U.S. businesses will not be tolerated". However, Le Maire stated that "[i]f there is no international solution by the end of 2020, we will, as we have always said, apply our national tax".
In summary, the results of this French-U.S. dispute and the OECD negotiations will likely shape the global market. A protracted dispute between the two countries could provide other countries' exporters to the U.S. market with a lucrative opportunity. On the other hand, the French DST, if implemented, will increase taxes for high-revenue companies with consumers within France's borders. Under a different outcome, the enactment of a global digital tax agreement would significantly affect all businesses around the world, including Hong Kong companies.
Hong Kong businesses interested in France's DST and the U.S.'s retaliatory tariffs can review additional information. Following its investigation, the Office of the USTR prepared a report on France's DST. Investigation hearing transcripts can be accessed on the Office of the USTR website. Parties with specific questions for U.S. Customs and Border Protection regarding these tariffs, namely questions involving customs classification or enactment of additional duties on the outlined products, can contact traderemedy@cbp.gov.
North America
Western Europe
USA
France
North America
Western Europe
USA
France
North America
Western Europe
USA
France
North America
Western Europe
USA
France
North America
Western Europe
USA
France
North America
Western Europe
USA
France
North America
Western Europe
USA
France
North America
Western Europe
USA
France