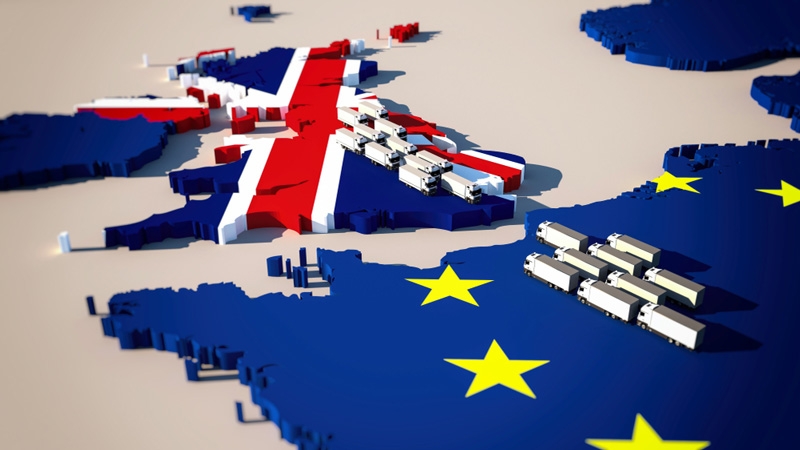 https://hkmb.hktdc.com/en/NDkwMDA5NTYw
UK Publishes Document Clarifying Border Operations With EU from 1 January 2021
Hong Kong traders selling goods to EU and UK consumers will be aware that, as of 1 January 2021, the transition period currently operating between the EU and UK will end, and the UK will operate a full, external border as a sovereign nation. This means that controls will be placed on the movement of goods between the two trading blocks. The UK Government has taken the decision to introduce the new border controls with the EU in three stages up until 1 July 2021.
On 13 July 2020, the UK Government published a document titled "The Border with the European Union – Importing and Exporting Goods". In acknowledging the burdens created by the coronavirus on businesses' ability to prepare for the post-transition period, the UK Government has chosen to follow what it calls a flexible and pragmatic approach so as to give businesses extra time to make necessary arrangements. This means that there will be three stages, as outlined below:
From January 2021: It is noted in the document that traders importing standard goods, covering everything from clothes to electronics, will need to prepare for basic customs requirements, such as keeping sufficient records of imported goods. Traders will also need to consider how they account for and pay VAT on imported goods. Traders will then have up to six months to complete customs declarations. While tariffs will be payable where due on relevant goods, payments can be deferred until the customs declaration has been made. UK Safety and Security declarations will not be required on imports for the first six months. Standard customs declarations will be needed from this date for controlled goods and excise goods like alcohol and tobacco products. There will also be physical checks at the point of destination or other approved premises on all high-risk live animals and plants, and a requirement to pre-notify for certain movements, but they will not be required to enter the UK via a Border Control Post (BCP).
From April 2021: All products of animal origin (POAO) – for example meat, honey, milk or egg products – and all regulated plants and plant products will require pre-notification and the relevant health documentation. Any physical checks will continue to be conducted at the point of destination until July 2021.
From July 2021: Traders moving any goods will have to make full customs declarations at the point of importation and pay relevant tariffs. Full Safety and Security declarations will be required, while for commodities subject to sanitary and phytosanitary (SPS) controls, these will have to be presented to BCPs and there will be an increase in physical checks and the taking of samples. SPS checks for animals, plants and their products will take place at UK Border Control Posts and not at destination.
The document published by the UK Government on 13 July thus appears to provide some clarity and certainty for businesses, including technical details on how the border with the EU will work after the transition period and the actions that traders, hauliers, ports and carriers need to take. Hong Kong companies continuing to export goods from EU Member States to the UK should carefully study the document, as the customs procedures can be complicated and will need preparation time, regardless of whether there is a trade deal agreed between the trading blocs before the end of the transition period.
There is a significant likelihood that importers and exporters will face significant red tape from 1 January 2021, and possibly additional obstacles especially if operations do not go according to plan. The 206 page publication of 13 July makes clear that there will be massive changes with regard to border operations, which will have an impact on supply chains relying on EU-UK trade. Such trade can become even more complicated when goods cross over several times, especially when raw materials are turned into increasingly finished goods. As suggested in the publication, "Get a customs intermediary – Customs declarations are complicated. The majority of businesses that currently trade outside the EU use an intermediary, such as customs agents, Fast Parcel Operators (FPOs), Freight Forwarders (FFs) or brokers, to help them meet requirements. Intermediaries can help traders find the information needed to complete formalities and submit the required declarations. This simplifies the declaration processes for traders."
For more details and tips from the UK Government, Hong Kong companies are advised to carefully read through "The Border with the European Union – Importing and Exporting Goods". It should be noted that the specifics concerning operations with Northern Ireland are not included in this document. According to Conservative party politician Michael Gove, another document outlining such specifics is expected to be released later in July.
EU
Western Europe
United Kingdom
EU
Western Europe
United Kingdom
EU
Western Europe
United Kingdom
EU
Western Europe
United Kingdom