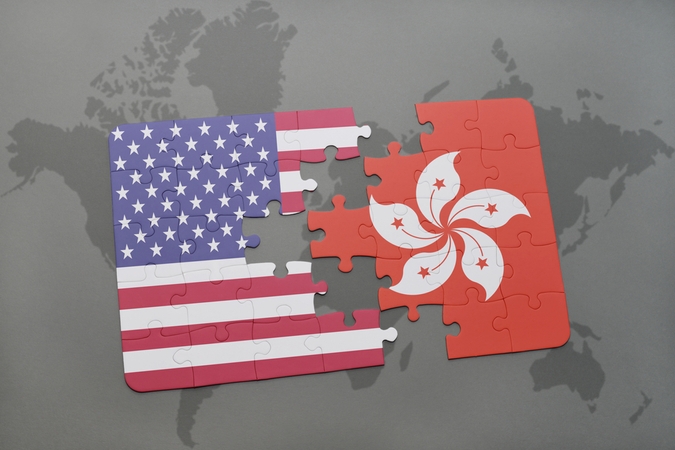 https://hkmb.hktdc.com/en/NDk4NjM2MjYy
U.S. Export Controls Regulations Formally Amended to Remove Licence Exceptions for Hong Kong
The U.S. Department of Commerce's Bureau of Industry and Security has amended the Export Administration Regulations to formally suspend the availability of all licence exceptions for Hong Kong that provide differential treatment as compared to those available to mainland China. As announced on 30 June, as of that date these licence exceptions were no longer available for exports and re-exports to Hong Kong, as well as for transfers within Hong Kong, with respect to all items subject to the EAR.
Specifically, BIS has suspended the following licence exceptions to the extent they allow exports or re-exports to or from Hong Kong, or transfers within Hong Kong, when they may not be used for exports or re-exports to mainland China, or transfers within the mainland:
Shipments of Limited Value (LVS);
Shipments to Group B Countries (GBS);
Technology and Software under Restriction (TSR);
Computers, Tier 1 only (APP);
Temporary Imports, Exports, Re-exports and Transfers (in-country) (TMP);
Servicing and Replacement Parts and Equipment (RPL);
Governments (GOV);
Gift Parcels and Humanitarian Donations (GFT);
Technology and Software Unrestricted (TSU);
Baggage (BAG);
Aircraft, Vessels and Spacecraft;
Additional Permissive Re-exports (APR); and
Strategic Trade Authorization (STA).
Shipments of items removed from eligibility for a licence exception as a result of this action that were on dock for loading, on lighter, laden aboard an exporting or transferring carrier, or en route aboard a carrier to a port of export or re-export on 30 June 2020 pursuant to actual orders for export to Hong Kong, re-export to or from Hong Kong, or transfer within Hong Kong, may proceed to their destination under the previous licence exception eligibility.
Similarly, deemed export/re-export transactions involving Hong Kong persons authorised under licence exception eligibility prior to 30 June 2020 may continue to be authorised under such provision until 28 August 2020, after which such transactions will require a licence. Exporters, re-exporters or transferors (in-country) availing themselves of this 60-day savings clause must maintain documentation demonstrating that the Hong Kong national was hired and provided access to technology eligible for Hong Kong under part 740 prior to 30 June 2020.
A licence exception is an authorisation contained in Part 740 of the EAR that allows exports, re-exports or transfers (in-country) under stated conditions of items subject to the EAR that would otherwise require a licence. This includes licence exception APR, which was previously also available for re-exports from Hong Kong.
North America
Hong Kong
USA
Hong Kong
North America
Hong Kong
USA
Hong Kong
North America
Hong Kong
USA
Hong Kong
North America
Hong Kong
USA
Hong Kong
North America
Hong Kong
USA
Hong Kong
North America
Hong Kong
USA
Hong Kong
North America
Hong Kong
USA
Hong Kong
North America
Hong Kong
USA
Hong Kong
North America
Hong Kong
USA
Hong Kong