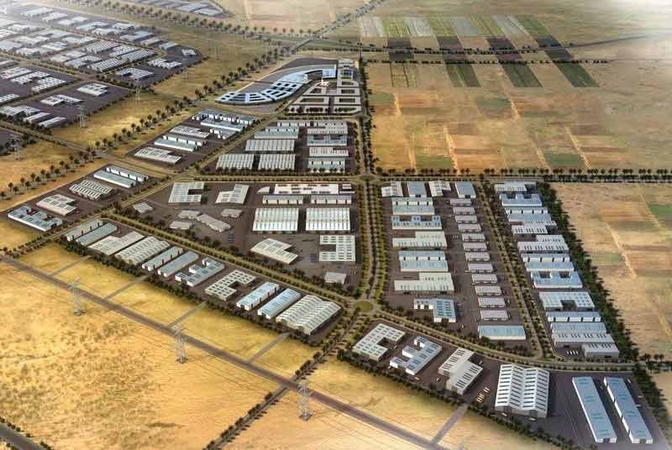 https://hkmb.hktdc.com/en/NDk2MDA2NTcz
UAE: Abu Dhabi Merges Major Industrial Zones into Global Giant
Sheikh Khalifa bin Zayed Al Nahyan, ruler of Abu Dhabi, has issued Law No. 16 for 2020 on ZonesCorp in Abu Dhabi, which effectively transfers the ownership and operation of the economic zone activities of ZonesCorp to the Abu Dhabi Ports Company (ADP). Both operations are owned by ADQ, one of the Gulf region's largest holding companies, which has a diverse portfolio of major enterprises spanning key sectors of Abu Dhabi's non-oil economy. 
ADP owns 11 ports and terminals, and, of particular importance, it owns and operates the Khalifa Industrial Zone Abu Dhabi (KIZAD), one of the world's largest industrial zones, which stretches across 410 square kilometres and is home to 500 companies. With the addition of ZonesCorp's zones this will increase to a combined land area of 554 square kilometres and about 1,400 companies.
Investments into KIZAD are currently about AED73 billion (US$19.9 billion). ZonesCorp's portfolio of industrial zones, which include the Industrial City of Abu Dhabi and the Al Ain Industrial City, have attracted investments of around AED70 billion, which when added to those of KIZAD, will nearly double ADP's asset base.
The merger of the two operations should bring benefits to foreign businesses invested in the zones. According to the ADP official release of 16 July 2020 its takeover of ZonesCorp means that: "…together, the group's industrial portfolio is set to facilitate greater industrial diversification and provide infrastructure support in a cost-efficient manner and will significantly increase the contribution of industrial activities to the emirate's GDP, helping to achieve greater value for stakeholders including customers, partners, and employees."
The new law dissolves ZonesCorp entirely and transfers all its assets, rights and obligations to ADP. All ZonesCorp employees and contractors will also be transferred. From now on, ADP will identify and collect appropriate fees for its services, draft relevant regulation, manage and operate workers' housing, and issue the various licences required for undertaking business and other activities in the economic zones. It will also be responsible for setting policies and regulatory procedures for the granting and cancellation of licences in coordination with relevant authorities; and undertake any other tasks specified by the Abu Dhabi Executive Council or the holding company, ADQ.
For the time being, all existing policies, regulations and resolutions will continue to be effective until new policies regulating the economic zones are issued.
Middle East
United Arab Emirates