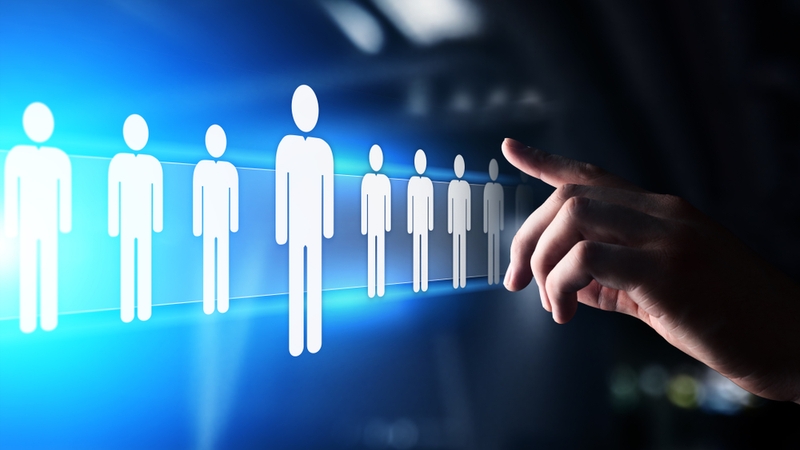 https://hkmb.hktdc.com/en/NDgzODk1ODM0
Hong Kong: Connecting Cross-Regional Talents
"Hong Kong is strategically positioned as a gateway into China and the rest of the world, connecting cross-regional talents," said Maximilien Masson, Regional Marketing Lead of GetLinks. The company also sees great potential in using Hong Kong's platforms to connect talents with opportunities in the Greater Bay Area and beyond.
A Bangkok-based technology solution platform
A Bangkok-based technology solution platform, GetLinks connects tech talents with opportunities across Asia. GetLinks Inc. was formed to solve the ever-growing digital talent gap that modern employees face. It is an online platform that creates a community of like-minded individuals in the technology space, and is involved in building their network, upskilling talent, and helping talent around the world to look for job opportunities in Asia.
GetLinks has built a community of tech talents and operates a recruitment platform used by companies across different industries to source for technology and digital specialists.
Seizing opportunities in Greater Bay Area
To drive growth beyond Southeast Asia, GetLinks established a regional office in Hong Kong with a bigger ambition to tap into the Greater Bay Area (GBA) in China. Hong Kong is a key city in the GBA cluster which has a sizable marketplace of highly skilled technology and entrepreneurial talents particularly in Shenzhen.
In addition, the regional office allows GetLinks to gain necessary experience and footing to establish businesses in China.
Building a bridge between China and ASEAN talent pools
According to Mr. Masson, Hong Kong is an ideal place for the firm to establish an office given that many technology companies have emerged in the region. "Given the somewhat fragmented technology market with a number of start-ups and smaller players in the talent sourcing marketplace, we see a perfect opportunity to grow our business in Hong Kong and China," mentions Masson. "With the increased connectivity between China and ASEAN, we believe that the trend for mobility of technology talents between two regions will rise."
GetLinks aims to connect these talents through employment and training opportunities offered by the Hong Kong based technology companies operating in the two regions. Its business growth and model rely on having access to a volume of talent supply and demand such that GetLinks' online platform can support and provide value. Hong Kong offers both demand (e.g., tech business partners, associations and communities) and supply. Thus, the company sees great potential in using Hong Kong's platforms to connect talents with opportunities in GBA and beyond.
Support from Alibaba's Hong Kong Fund
GetLinks closed another funding round in 2018 led by Alibaba's Hong Kong Entrepreneur fund, which is growing its footprint in Southeast Asia and found GetLinks to be a strong fit, while GetLinks' co-founder and chairman Keenan Kwok has his roots from Hong Kong.
Ease of accessing Chinese investors
Another factor for pulling GetLinks to Hong Kong is its ease of access to Chinese investors through the international conferences and events that are held in Hong Kong every year. For instance, the Hong Kong FinTech Week attracted over 5,000 professionals and 100 guest speakers from major technology companies, some of which are GetLinks' potential clients.
With the local government's strong commitment in developing regional transportation infrastructure (e.g. HZMB, high-speed rail, third airport runway), Hong Kong is viewed as a major gateway to its motherland as well as to the rest of Southeast Asia.
Company interview conducted by Deloitte Advisory (HK) Ltd.
Technology
Education & Training
Technology
Education & Training
Technology
Education & Training
Technology
Education & Training
Technology
Education & Training
Technology
Education & Training
Technology
Education & Training
Technology
Education & Training
Technology
Education & Training
Technology
Education & Training
Hong Kong
Hong Kong
Hong Kong
Hong Kong
Hong Kong
Hong Kong
Hong Kong
Hong Kong
Hong Kong
Hong Kong
Hong Kong
Hong Kong
Hong Kong
Hong Kong
Hong Kong
Hong Kong
Hong Kong
Hong Kong
Hong Kong
Hong Kong