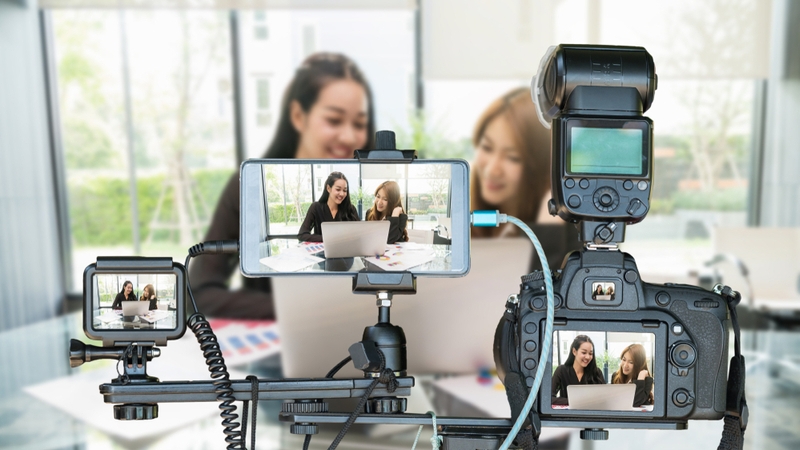 https://hkmb.hktdc.com/en/NDgwNjMxMjIz
Opening Up the Greater Bay Area Market via Online Marketing
With room for growth being limited in developed economies in recent years, tapping into China's domestic market has become a sensible option for Hong Kong companies which rely on export and OEM1. However, differences in the way mainland and Hong Kong consumers obtain product information and make purchases have contributed to making these businesses reluctant to venture north. BPM Communication Co Ltd, which was founded in 2011, specialises in providing marketing consultancy and planning services to established brands and companies intending to switch from OEM to OBM2 business. BPM founder Jim Zhan talked to HKTDC Research about the latest developments in marketing on the mainland and offered valuable advice to Hong Kong companies on how to venture into the mainland market.
Internet-based Marketing
Zhan is adamant that brands need to make good use of online promotion channels in order to increase visibility among mainland consumers. Pointing out how her company can help brands do this, Zhan said: "We provide internet-based marketing planning services. When planning the promotion of a brand, we suggest that our clients make use of different online strategies, such as opening a WeChat Work account and regularly posting marketing messages, helping clients upgrade and periodically update their official websites, using Baidu's SEO service3 to upgrade their website ranking, helping companies release news posts on leading mainland news websites, and making use of influencer marketing and celebrity marketing which have become increasingly popular recently.
"We also arrange offline promotion for clients, such as offering plans for stylish but inexpensive interior decoration for their retail shops. We believe that in this internet age, businesses should embrace online-to-offline channels to reach a wider spectrum of consumers."
Zhan added that companies switching from OEM to OBM business should seek more professional assistance in their marketing, saying: "Starting a brand from scratch involves a lot of work in different areas, such as analysing the strengths of a product and matching the product with target consumers, designing the corporate trademark and product packaging, and setting the brand slogan. An experienced marketing company is able to help businesses in these areas, saving them time and stopping them making mistakes. Marketing companies mainly charge fees on a project basis or a retainer basis. If a business opts for retainer, the marketing company will dedicate a team of creative personnel to ensure continuity of its marketing strategy."

Content is King
Comparing the present online model to models of the past, Zhan said: "The slogan 'Content is king' continues to characterise our industry. It means providing target consumers with product information they are interested in and making a seamless connection between marketing content and everyday life. Consumers now find hard-sell advertising much harder to accept than before because they can easily find information online. If a company still insists on crude hard-sell methods, they are likely to find them ineffective and a waste of money.

"Even in conventional TV marketing, buying advertising slots is no longer the only method. Companies would now consider to sell their products through embedded advertising or title sponsorship on entertainment shows or TV dramas. Embedded advertising can reach a target audience through popular TV programmes by matching the products with the story to leave a deep impression on consumers."
Marketing, Zhan argues, needs to keep up with the times and explore new channels and means of information dissemination to stay in touch with target consumers. Explaining what this entails, Zhan said: "Social media have become fast-growing channels of marketing and promotion in recent years and co-operation with internet celebrities has become a common means of media promotion.

"We once worked with a cartoonist to advertise a mainland home services brand, using embedded advertising to launch a series of cartoons. The cartoonist opened a WeChat official account and regularly published original picture book cartoons to show in humorous and detailed ways the protagonist's experience and thoughts on raising young children. The cartoon was very popular among female consumers with children. This campaign produced satisfactory results because the followers of this official account matched perfectly with the target consumers of the brand. Marketing needs to be more flexible and creative these days. We need to push product information to consumers in interesting and down-to-earth ways."
Promoting Brand Recognition
Since working on target consumers is an issue every company must address in its marketing, how should more established companies go about selling products to internet-savvy young consumers? Zhan explained that there are different ways to address this issue, saying: "We noted two main strategies in the market. The first is the brand differentiation approach. This means creating new brands or sub-brands outside the master brand, each having their own target consumers. For example, a long-established brand of cosmetics has created a sub-brand for young people. The product design takes the 'arty style' approach favoured by young people. Product sales and marketing are mainly done via online channels, distinct from the image and sales channels of the master brand. This strategy is suitable for companies with an established brand but which hope to appeal to a younger clientele. For companies with products which have vastly different levels of popularity with different consumer groups, this strategy of establishing multiple brands is also suitable.
"The second strategy is to differentiate between products and sales channels - i.e. selling different products via a single channel to attract consumers from diverse backgrounds. For example, when a men's fashion brand with multiple retail outlets in China first ventured into the e-commerce market, it opened stores both on Tmall and Taobao. The Tmall flagship is designated as a brand image store for the season's new arrivals while the Taobao store is designated as a discount store for selling inventory goods at a discount. The products sold online and in-store are not exactly the same, so as to avoid direct competition between online and offline channels. There is an overlap rate of only about 20% between the online and offline customers of this brand, suggesting that it has successfully reached its goal of attracting customers of different backgrounds. This strategy of differentiation between sales channels and products can effectively help companies broaden their customer base and is more suitable for companies that sell products which exhibit little difference in consumer preferences and that have developed a mature sales system."
However, Zhan also pointed out that no matter how companies revitalise their brand to adapt to online marketing, they should still put their brand concept, culture and customer base first. Stressing the importance of sticking to what one does best, Zhan said: "BPM pays attention to tapping and carrying forward the strengths of an established business when helping it revitalise its brand. We think that no matter what strategy a company adopts, it should not discard its core values. Innovation should be combined with heritage.
"We also think a company should do things one step at a time when developing online sales channels. Hastiness may jeopardise a company's existing market and interests. We also suggest that companies pay attention to how satisfied their existing customers are about the brand. Companies could consider hosting membership events, conducting satisfaction surveys and other activities to enhance their customers' brand loyalty."

Suggestions to Hong Kong Companies
The Guangdong-Hong Kong-Macao Greater Bay Area (GBA) has a large population and a huge consumer market. Although there are plenty of opportunities here for companies, it is not that easy to secure a foothold in this market. Zhan pointed out one of the difficulties, saying: "There are close ties between Guangdong and Hong Kong and there are not many language and cultural differences between the two places. However, as China develops, the nine cities of the GBA are seeing increasingly high numbers of migrants, which makes consumer demand and preferences increasingly diversified.
"Against this backdrop, it is not only necessary for businesses to constantly come up with new means of marketing but also to have a deeper understanding of the Chinese market, media, and customs and habits. We therefore recommend that Hong Kong companies have more contact with mainlanders or even appoint mainlanders as their sales and marketing directors. They should also consider giving marketing companies with mainland experience greater trust in order to be able to open up the GBA market, or even the entire China market, more effectively."
Zhan believes that it is indeed a challenge for Hong Kong companies originally dealing in export or OEM business to switch to OBM domestic sales. She said: "Hong Kong companies have accumulated diverse strengths through years of experience in their business. But when they venture into the mainland, we would suggest that they get prepared to start from scratch and pay attention to the long-term growth and overall planning of their business. If they can do so, they should be able to gradually display their strengths in the vast mainland market."
---
1 OEM: original equipment manufacturer. An OEM is a company that manufactures products for another company.
2 OBM: original brand manufacturer. An OBM is a company that creates a brand and manufactures products for sale in the market.
3 SEO: search engine optimisation. This is the practice of using keywords, organising content and other means to raise the ranking of a website so that it can be more easily found by search engines.
Advertising Services
Advertising Services
Advertising Services
Advertising Services
Advertising Services
Hong Kong
Mainland China
Hong Kong
Macau
Hong Kong
Mainland China
Hong Kong
Macau
Hong Kong
Mainland China
Hong Kong
Macau
Hong Kong
Mainland China
Hong Kong
Macau
Hong Kong
Mainland China
Hong Kong
Macau