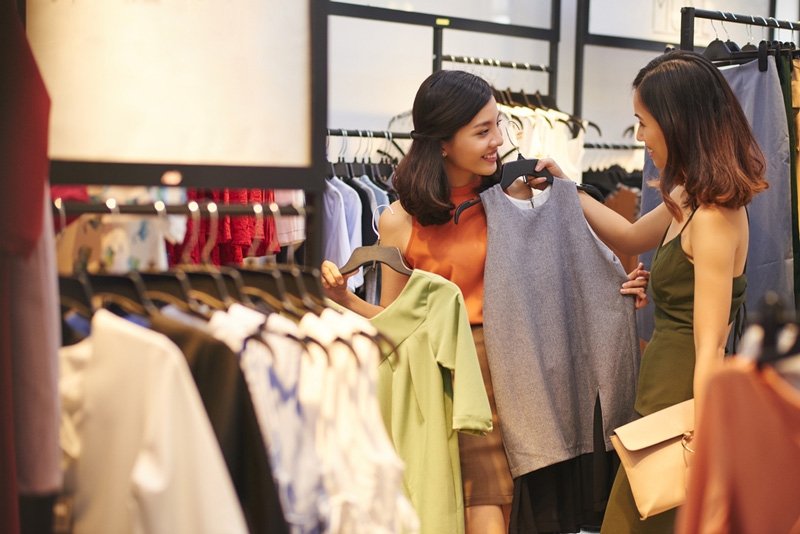 https://hkmb.hktdc.com/en/NDg5MjYyMzk2
The Malaysian Apparel and Accessories' Market: Entry Strategies and Potential Partners
The local fashion industry in Malaysia is becoming increasingly vibrant. It has plenty of creative talents, and many fashion and design organisations. Fashion shows have been revolutionised and are becoming communities where designers and buyers can come together for business, market intelligence and inspiration. Hong Kong SMEs can work with their Malaysian counterparts to create a sustainable ecosystem for the fashion industry.
Collaboration through Joint Ventures
Creating a joint venture with another partner can be a potential business opportunity for Hong Kong SMEs in the apparel and accessories industry. It helps to open access to local expertise and distribution networks, and can increase capacity. With the growing market trend towards localisation, and the rise of local talent in fashion design, consumers are increasingly supporting local brands. As such, forming a joint venture can mitigate the potential risks of venturing into a market as an overseas brand, and can make a bigger impact. Hong Kong SMEs can provide expertise in fashion design and manufacture and help both parties grow their business. SMEs can also work with academic institutions, which can help develop human capital, encourage cultural exchanges, gain deeper insights into ethnic diversity, and provide space for young talent to grow and prosper.
The Future Is Multi-channel
Entrants into the fashion retail market will need to ensure that they can provide a seamless omni-channel experience for consumers through the use of strategic retail partners. To be successful, retailers must be able to sell to their customers not only through physical stores, but also online via own-branded or third-party platforms. Fashion products can be both impulse or planned purchases, and Malaysian consumers increasingly shop at their convenience. Having online and offline channels gives retailers greater flexibility to meet their customers' needs, allowing shoppers to do things like pre-order items online and pick them up in-store, or purchase items in-store and have them delivered to their home.
Physical retail stores remain relevant and complement online sales. Department stores and multi-brand fashion specialist retailers carry a wide range of premium niche labels, and this represents the best channel for Hong Kong SMEs. Online marketplaces, such as Zalora, Fashion Valet and Happiness Outlet, are popular fashion-orientated platforms in Malaysia. Hong Kong SMEs need to understand their target demographics when deciding which channels they should focus their resources on. Adopting an omni-channel strategy will help to drive business growth.
Unique and distinctive designs are essential to differentiate brands. Malaysian consumers are increasingly looking for identity through fashion. The trend towards branded jewellery is making things more difficult for small artisans, who do not possess the marketing muscle of large jewellery groups. One option for smaller players would be to distribute their products through ventures featuring premium brands and up-and-coming designers.
Using Social Media
Social media platforms such as Instagram, Facebook and Twitter offer low entry barriers to Hong Kong SMEs looking to build brand awareness by using effective digital marketing. Social media is a crowded channel, and creating a successful fashion brand requires effective storytelling and vivid motifs that attract the target consumer groups. Malaysian consumers have demonstrated a growing interest in supporting social movements, environmental sustainability and aspirational public figures.
Leading brands always showcase new arrivals through frequent updates of pictures and descriptions on social media. Sales promotions in online stores and on official social media accounts tend to be less aggressive than those in-store. Many customers use online channels to carry out "webrooming"  – i.e. research on products before they buy. However, there are also a growing number of pure online retailers that are using award-winning local designs, sustainable practices and personalised customer service to appeal to Malaysian consumers.
Content marketing via social bloggers and online lifestyle media is one of the most effective ways to get brand exposure, especially for new brand players. Popular Instagram fashion celebrities in Malaysia include Siti Nurhaliza and Neelofa, and fashion bloggers are easily searchable. Nevertheless, Hong Kong SMEs looking to use this strategy must also ensure their products tell a compelling story in order to win their potential customers' attention.
Using social media to its fullest extent has proven to be the best strategy for businesses looking to succeed in the Malaysian market. Social media is driving the trend of using celebrity sponsorships to get media exposure for products. For example, the celebrity Noor Neelofa and blogger Vivy have both launched successful lines of headscarves, Naelofar Hijab and dUCK, promoting them to their fans through their Instagram accounts. Endorsements from popular celebrities help to boost a brand's perceived value. Naelofar Hijab scarves are sold for between MYR50 (HK$90) and MYR100 (HK$180), while those from dUCK cost between MYR130 (HK$235) and MYR800 (HK$1446). In contrast, a typical headdress can be bought from a street vendor for MYR10. Luxury scarves and other apparel mainly sell to followers of fashion and professional workers who do not mind spending more on fashion wear.
Potential Malaysian Partners for Hong Kong SMEs
Padini Holdings Bhd is a Kuala Lumpur-based investment holding company which was established in 1975. It engages in the retail of apparel and footwear products, including women's shoes, garments and accessories, and children's wear. The company markets its products under the brands Padini, Seed, Padini Authentics, PDI, P&Co, Vincci, Vincci Accessories, Vincci Mini, Miki Kids and Brands Outlet. It also uses a large number of lesser known house brands to market the value-for-money merchandise on sale in its Brands Outlet stores. The company is a market leader in diverse product categories across a large number of retail brands. It may be interested in partnerships or collaborations with Hong Kong SMEs to create new product lines with innovative and disruptive brands or designs which can help it maintain its competitiveness. At the same time, Hong Kong SMEs could use Padini's nationwide retail network and sales distribution subsidiaries to channel their products and designs to targeted locations and demographics.
The Federation of Goldsmiths and Jewellers Association of Malaysia (FGJAM) represents 19 Malaysian goldsmiths and the jewellery industry association. It aims to promote the goldsmiths and jewellery industry, regulate industry labour disputes and safeguard the legitimate rights and interests of the industry. The association's comprehensive directory of industry members and its leading reputation within the industry may help Hong Kong SMEs in promoting further collaborations.
Note: This article is excerpted and edited from the report "Malaysia: Discovering Business Opportunities for Hong Kong Small-Medium Enterprises, 2019", commissioned by HKTDC and prepared by Euromonitor.
Garments, Textiles & Accessories
Garments, Textiles & Accessories
Garments, Textiles & Accessories
Garments, Textiles & Accessories
Garments, Textiles & Accessories
Garments, Textiles & Accessories
Hong Kong
ASEAN
Southeast Asia
Malaysia
Hong Kong
Hong Kong
ASEAN
Southeast Asia
Malaysia
Hong Kong
Hong Kong
ASEAN
Southeast Asia
Malaysia
Hong Kong
Hong Kong
ASEAN
Southeast Asia
Malaysia
Hong Kong
Hong Kong
ASEAN
Southeast Asia
Malaysia
Hong Kong
Hong Kong
ASEAN
Southeast Asia
Malaysia
Hong Kong