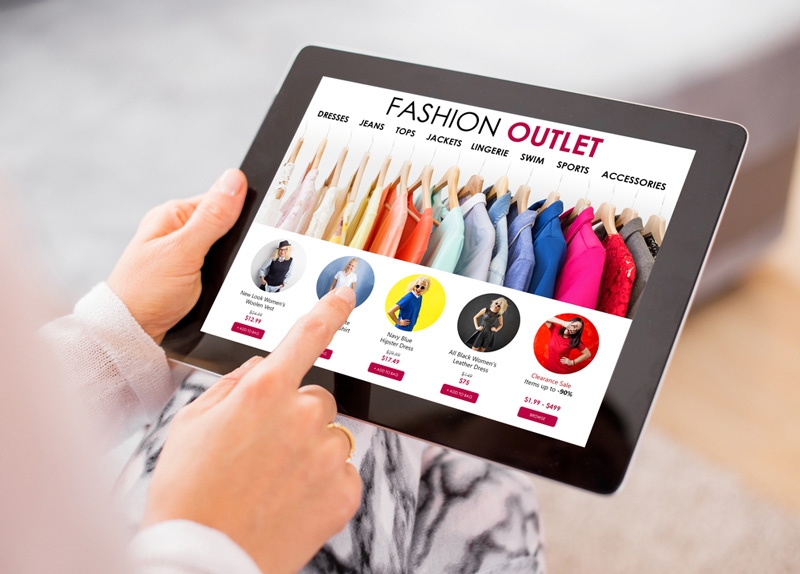 https://hkmb.hktdc.com/en/NDg5MTY3NDI3
The Malaysian Apparel and Accessories' Market: Established Players and Distribution Channels
Malaysia's apparel and accessories retail business has been substantially influenced by the penetration of premium and luxury fashion brands from around the world. Rising disposable incomes, increasing consumer confidence, a growing population and the effect of government policies have been driving the Malaysian retail sector, attracting international players to try to establish a presence in the market.
Experiential Shopping Concept Grows
Apparel and specialist footwear retail is a highly saturated sector in Malaysia, and accounts for the largest share of retail sales among ready-to-wear apparel and accessories. Branded retailers are increasingly transforming their stores into flagship concept stores, presenting a new experiential shopping concept that combines online and offline marketing strategies. One example of this is the leading luxury global brand Michael Kors, which launched a runway-inspired concept that brings the experience of attending a fashion show into a retail store.
Department stores and multi-branded fashion specialist retailers carry a wide range of premium niche labels. The growing appreciation of local Malaysian talent and designs has led to an increasing number of multi-branded fashion specialist retailers. Their in-store formats and décor imitate an open concept department store. Examples include DESIGNation, Fabspy, LAH'LAH'LAND, Major Drop and Never Follow Suit.
Local Independent Fashion Brands Take the Stage
Local independent fashion brands have used pure online specialist retailers and social media to gain increasing exposure for their craftsmanship. Because of the strong barriers to market entry in store-based retailing, many fashion designers, jewellers and entrepreneurs have turned to online fashion shopping platforms to sell their products, and have focussed on digital marketing through social media networks to boost brand awareness and build customer relationships.
The major advantages available to small businesses when they venture into e-commerce are lower operating costs, a wider audience and product selection, and greater convenience and flexibility. Many online shopping sites offer improved customer service, and free delivery and returns, in an attempt to encourage consumer awareness and improve customers' confidence in their purchase.
With e-commerce developing rapidly in Malaysia, an increasing number of third-party online fashion aggregators are expanding their product ranges, while developing a distinctive market positioning. These aggregators include rising numbers of online boutiques that strategically channel their product portfolios to target customer groups based on demographics and geographic locations using big data analytics.
Apparel and footwear is the largest online purchase category within overall internet retailing. The success of online fashion boutiques has encouraged them to venture into physical retailing. Successful examples of this include CalaQisya, Christy Ng, FashionValet, Bawal Aidijuma, Poplook, Imaan Boutique, Reebonz, Finelycup and online jewellery store Jeoel. Store-based apparel and footwear specialist retailers, such as H&M, Gap and Zara, are feeling the pressure of online competition and are gradually closing stores.
Big Players Respond to Modest Wear Trend
The Malaysian apparel and accessories market is expanding modestly, with demand from all demographics and income classes. It is highly fragmented, with a large number of domestic and international brands. The top five companies account for almost 10% of total sales. Competition in major product categories, such as womenswear and fine jewellery, is more intense than in growing categories such as sportswear and eyewear.
The fashion industry is evolving dynamically, responding to fast-changing consumer tastes and preferences. Large players such as H&M, Bata, Uniqlo, Padini and Zara have increased their expenditure on advertising, sales promotions, merchant rewards, roadshows and online shopping festivals. Furthermore, following the growing trend for modest wear, global fashion brands have launched new product lines that focus on simplicity, quality and themes such as back-to-basics.
Affordability and Innovation Are Key to Success
In a highly fragmented landscape, domestic fashion giant Padini Holdings holds the leading position in the apparel and accessories industry. Padini Holdings has diversified its apparel business through the use of a large number of fashion labels across categories, including menswear, women's wear, children's wear, apparel accessories, footwear and hosiery. The company operates wide retail coverage of its fashion brands, including Vincci, Seed, Padini Authentics, PDI, Miki Kids and Brands Outlet. Amid the growing competition from independent online fashion retailers, Padini has also expanded its presence and opened online stores. The success of Padini's brands is mainly driven by their affordability and the benefit of having established company recognition. However, the impressive growth of innovative fashion designs from independent online retailers represents a significant threat to Padini Holdings.
Uniqlo has followed the trend for modest wear, and this, in addition to its authentic Japanese quality, has helped it maintain its competitive edge over other leading fashion retailers. It outperformed market growth in 2018. Uniqlo's brand positioning is high-quality, performance-enhanced, basic casual wear at affordable prices. Within eight years, it has opened 47 outlets in Malaysia, offering a wide variety of choice and accessible mass-market product lines to consumers. To try to maintain this robust business momentum, Uniqlo plans to branch out by offering expanded product lines within growth categories such as children's wear and intimate wear. The company's success is largely attributable to having a clear vision of its brand, which fits in with economic and social developments in Malaysia and the rest of Asia. Furthermore, it brands its innovations, such as the fabric HeatTech, and its operational strategy gives it cost and agility advantages.
Innovative Fashion Brands Represent Threat to Apparel Giants
Uniqlo's success has been underpinned by its robust digital marketing strategy and by solidly positioning its brand in consumers' minds through consistent marketing campaigns and company initiatives on environmental sustainability. Uniqlo has been innovative in its advertising, utilising the latest trends in social media, such as micro-videos. The brand has also been known for large-scale marketing campaigns that run throughout different seasons, such as its #UniqloWherever campaign, and collaborations with the popular Asian film Crazy Rich Asians, and the production of Modest Travels. These campaigns have been very successful and boosted its brand recognition among young travellers.
In contrast, Brands Outlet and Padini focus on expanding their physical retail presence by opening new concept stores and refurbishing existing stores. Both brands have been aggressive in advertising and promotional activities. Padini's brands do, however, have some weaknesses that will impact future growth, such as a lack of a strong marketing positioning across brands, designs that are western-orientated, and lengthy cycles for new product launches.
The jewellery brands Poh Kong and Wah Chan are among the top five players. Jewellery businesses have benefited significantly from the growing confidence of Malaysian consumers and increased celebrations during festivals. Diamonds, pearls and jade are popular for Christmas, New Year and Mother's Day. Both brands are highly reputable local jewellery chains with strong market positions, networks, products and service quality. Their marketing campaigns, roadshows and sales promotions are robust throughout seasonal periods.
Note: This article is excerpted and edited from the report "Malaysia: Discovering Business Opportunities for Hong Kong Small-Medium Enterprises, 2019", commissioned by HKTDC and prepared by Euromonitor.
Garments, Textiles & Accessories
Garments, Textiles & Accessories
Garments, Textiles & Accessories
Garments, Textiles & Accessories
Hong Kong
ASEAN
Southeast Asia
Malaysia
Hong Kong
Hong Kong
ASEAN
Southeast Asia
Malaysia
Hong Kong
Hong Kong
ASEAN
Southeast Asia
Malaysia
Hong Kong
Hong Kong
ASEAN
Southeast Asia
Malaysia
Hong Kong