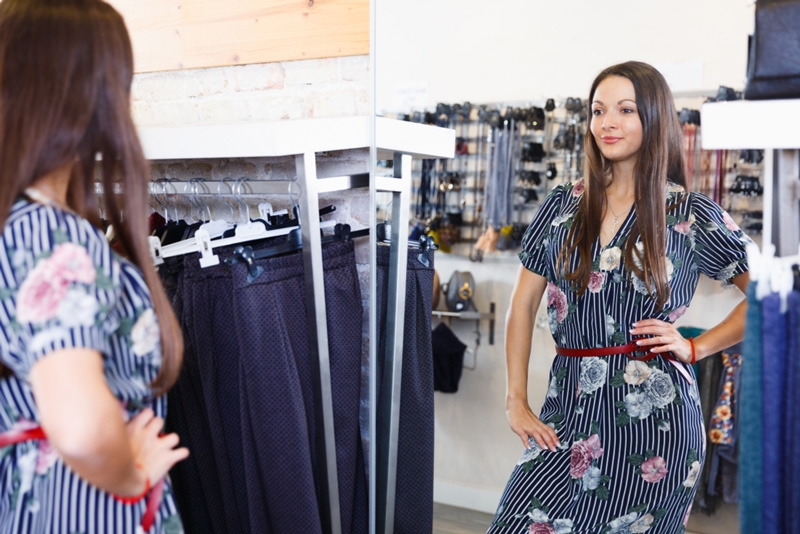 https://hkmb.hktdc.com/en/NDg5MTUxMDUz
The Malaysian Apparel and Accessories' Market: Key Trends
In Malaysia, growth in the apparel and accessories industry has been driven by rising affluence and surging consumer confidence, backed by stronger spending by women in particular. According to Euromonitor, the value of retail sales of apparel and accessories in Malaysia is forecast to grow by some 6% per annum between 2019 and 2022 to MYR53 billion (US$12.4 billion, or HK$96.3 billion). There is strong demand in categories such as casual wear, sunglasses and costume jewellery.
Stronger Spending by Women
Rising female labour participation and incomes have coincided with a profound transformation of the retail landscape. Malaysian women are enjoying increased empowerment and financial independence. They like to use modern fashion to express themselves and to feel good about themselves, and they are very keen to buy brands. Many Malaysian designers and fashion makers have capitalised on this market potential and as a result Malaysia is increasingly being seen as a thriving emergent fashion capital.
Retail prices of ready-to-wear apparel and accessories very much tend to reflect what consumers and aspiring public figures perceive the products are worth. For example, if a popular celebrity buys or wears a particular item from an independent online store, its appeal and its value are likely to increase greatly. Consumers are changing their fashion items more frequently and are looking for a diversity of styles. Retailers tend to stock more styles but smaller quantities of particular items, which leads to increased costs for manufacturers. As a result, overall unit prices are expected to continue to rise.
Fashion Symbols and Smart Technology
Sunglasses are predicted to be one of the fastest growing categories in the apparel and accessories sector in the next few years. This is attributable to a rising perception of them as a status symbol among the fashion conscious. An increasing number of global fashion brands have entered the Malaysian market in recent years, including Longchamp, Celine, Muai Jim and Versace. Other brands at varying positions in the market have expanded their presence and are enlarging their customer base. Kaca-Kaca is one example of this, an emerging popular local brand that offers a wide variety of sunglasses at affordable prices, promoted as a fashion statement for the masses.
Outdoor running, and other sports activities such as hiking and cycling, have become very popular in Malaysia in recent years. The number of sports events and races has increased substantially. Because of this, a rising number of international sports goods stores and brands have established a presence in the country. Sports footwear in particular has seen a rise in popularity, helped by the advances in innovation and design among leading brands such as Under Armour, Asics, Adidas Performance, Puma, Nike, Salomon, Skechers and The North Face. For example, Under Armour's chip-enabled Hovr Infinite running shoes enable users to see their running statistics on the MapMyRun app through smart connected technology. Malaysians are increasingly attracted to new technology and innovative designs that integrate footwear with their lifestyles.
Religious Customs and Changing Mindsets
Growth in sales of women's wear has been significantly fuelled by the increasing demand for casual and modest wear. Riding on the rise in purchasing power among Muslim women in Malaysia, Islamic fashion has become a notable trend in the country. As modern lifestyles spread, Malaysian Muslim women increasingly favour modest dress styles, with women's shirts and blouses being matched with trousers, skirts or jeans, together with a hijab – a scarf that covers the head and chest.
Adult Muslim women are expected to dress modestly when they are in the company of men who are not part of their family. The popular fashion designer and social media influencer Vivy Yusof has been an inspiration to many when it comes to modern styles. The emergence of online fashion bloggers and social media influencers has made people more aware of fashion, and has led to moderate freedom in dress. This increasingly lucrative market has not only been tapped by emergent popular local fashion labels, it has also been embraced by global brands. Nike Malaysia, for example, launched its first hijab for athletes in 2018, while Noor Neelofa, one of the pioneers of the modern hijab in Malaysia, launched her company Naelofar Hijab's first sports hijab collection AURA.
Costume Jewellery Appeal to Modern Female Consumers
Jewellery is another apparel and accessories category that has benefited from the rising purchasing power and independence of Malaysian women. Modern female consumers have an increasing appetite for branded jewellery that expresses their personal values and aspiring lifestyles. Young Malaysian consumers are increasingly turning to affordable costume jewellery brands such as Pandora, Folli Follie, Lovisa and Swarovski as a way of expressing themselves through their daily wear.
As Malaysian consumers become more sophisticated, and their sense of self-expression through fashion becomes more important, apparel and accessories companies will face growing challenges in meeting the demand for unique and distinctive designs, and in accelerating the supply chain process. A few global brands, such as H&M and Esprit, have already been affected by such challenges. Consumers are losing interest in global fashion designs as their attention increasingly shifts to local and regional fashion icons. However, the industry's prospects for future growth are likely to be adversely affected by increased living costs due to higher rents and rising food prices.
Price Competition Is Keen in Mass Market
With the increasing popularity of internet retailing and the decline of bricks-and-mortar shops, overall operational costs in the industry as a whole are declining due to falling overheads. This is making the pricing of ready-to-wear apparel and accessories more competitive. The average unit price of apparel is around MYR40-MYR50 per item. Footwear in Malaysia is highly price-competitive, due to the rapid growth of online retailers in e-commerce marketplaces. Consumers can make price comparisons easily on platforms such as Lazada and 11street.
In store-based retailing, price-competitive strategies such as bundle purchases are becoming a common promotional tactic to boost sales. Leading brands such as Bata, Skechers and Vincci have, for example, offered discounts to customers buying a second pair of shoes along with their first purchase.
However, a premium pricing strategy is viable for brands that sell unique fashion footwear. Setting costs higher than the existing market players requires effort and resources to create not only a high-quality product, but also a high perception of that product's value among consumers. This involves the whole marketing process, from product packaging to positioning in those retail channels that support premium pricing. Prices of local premium shoe brands, such as Christy Ng, range between MYR100 and MYR900 per pair.
Note: This article is excerpted and edited from the report "Malaysia: Discovering Business Opportunities for Hong Kong Small-Medium Enterprises, 2019", commissioned by HKTDC and prepared by Euromonitor.
Garments, Textiles & Accessories
Garments, Textiles & Accessories
Garments, Textiles & Accessories
Garments, Textiles & Accessories
Garments, Textiles & Accessories
Garments, Textiles & Accessories
Garments, Textiles & Accessories
Garments, Textiles & Accessories
Hong Kong
ASEAN
Southeast Asia
Malaysia
Hong Kong
Hong Kong
ASEAN
Southeast Asia
Malaysia
Hong Kong
ASEAN
Southeast Asia
Malaysia
ASEAN
Southeast Asia
Malaysia
ASEAN
Southeast Asia
Malaysia
ASEAN
Southeast Asia
Malaysia
ASEAN
Southeast Asia
Malaysia
ASEAN
Southeast Asia
Malaysia