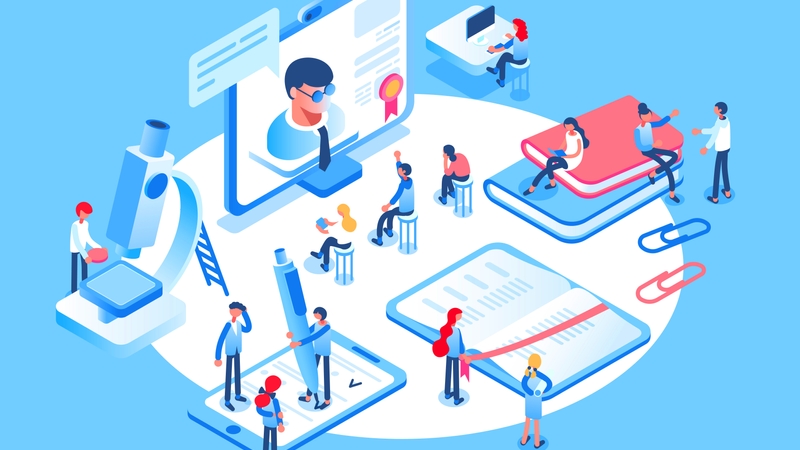 https://hkmb.hktdc.com/en/NDcyMDc1Njg0
EduTech Start-up Sees Hong Kong as a Platform to Raise Funds
360ed is an EduTech social enterprise which is now funded by a Myanmar angel investor and has launched its products in many Asia Pacific countries. "Listing in Hong Kong IPO market will raise funds and bring brand recognition as the first Myanmar company to be listed," said Hla Hla Win, Founder and Chief Executive Officer.
An EduTech social enterprise
360ed is an EduTech social enterprise using augmented reality (AR), virtual reality (VR) and other technologies to accelerate education reform. 360ed has launched its products in many Asia Pacific countries, including Myanmar, Singapore, Malaysia, Indonesia, Philippines, Korea, Japan, Mongolia and China, with language localisations.
As the recipient of 2019 Social Innovation & Global Impact Award by The Schwab Foundation for Social Entrepreneurship, 360ed provides innovative and mobile technologies to enable educators to teach 21st century skills and knowledge so that students can receive world class education from highly qualified teachers. The ultimate goal is to narrow access gaps to quality education between urban and rural areas.
Originally based out of Singularity University at the NASA Research Park in Silicon Valley, it is now funded by a Myanmar angel investor, with healthy cash flow to drive operations and future growth.
Solidifying home market and regional deployment
360ed plans to capture 2% of the 11 million students in three major cities in Myanmar, adopt VR for teacher training and enter new markets such as Africa. 360ed has also expanded its product and service offerings to multiple new markets through e-commerce channels, partnership with local international schools and collaboration with in-market distributors across regions.
Aiming to list on the IPO Market
As it plans to further expand its portfolio and footprint to other Asia Pacific countries, 360ed is looking to Hong Kong for IPO fundraising. Listing on the Hong Kong IPO market will bring the necessary funds and brand recognition as the first Myanmar company to be listed on HKEX.
Ms. Win, CEO of 360ed, commented: "We aim to have 360ed listed in Hong Kong as we believe that investors trust in Hong Kong's finance experts to give a fair valuation, hence the company would not be undervalued during the IPO process. Moreover, the established capital market in Hong Kong will allow 360ed to raise fund at a fair value with ease."
Hong Kong IPO market is attractive as it is a gateway to raise funds from international investors, including those investors from China via Shanghai and Shenzhen Stock Connect," continued Ms. Win. "There are Chinese private investors who seek to invest through Hong Kong because of the absence of currency exchange regulations."
Recently, HKEX introduced new rules to draw technology unicorns by allowing dual-class share structures with weighted voting rights and concessionary secondary listing in Greater China. As a mature capital market with protection for investors and companies, Hong Kong is viewed as an ideal market that offers the necessary services and support to Small and Medium-Sized Enterprises (SMEs) in ASEAN countries.
Prioritising marketing and promotion of technologies
While the initial core focus has been on research and development (R&D), 360ed plans to uplift its marketing and promotion of technologies to breakdown educational learning barriers for underprivileged students, including those in China. Moreover, 360ed has unwavering focus to upgrade the quality of educators and learners and is designing new VR products.
According to Ms. Win, Hong Kong can play a special role for tech start-ups in the region with its well-developed capital market. "In order to attract promising tech start-ups to list on HKEX, Hong Kong should continue to proactively engage with innovators through creation of an incubator ecosystem, business matching events, and establishment of clear information and guidelines for IPO listing," said Ms. Win.
Company interview conducted by Deloitte Advisory (HK) Ltd.​​​​​​​
Education & Training
Education & Training
Education & Training
Education & Training
Education & Training
Education & Training
Education & Training
Education & Training
Hong Kong
Hong Kong
Hong Kong
Hong Kong
Hong Kong
Hong Kong
Hong Kong
Hong Kong
Hong Kong
Hong Kong
Hong Kong
Hong Kong
Hong Kong
Hong Kong
Hong Kong
Hong Kong