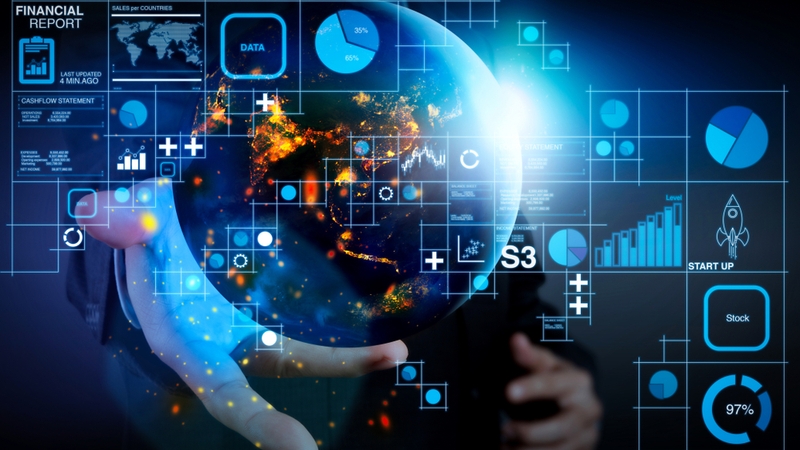 https://hkmb.hktdc.com/en/NDcxNzg1MTIw
Hong Kong as an Acceleration Hub for Chinese Fintech Start-up
Webot, Shenzhen-headquartered Fintech start-up, which offers AI-based customer service and marketing & sales solutions for financial services clients, selects Hong Kong as acceleration hub to penetrate into South-east Asia. "Extending from our tech-focused roots in Shenzhen, Hong Kong is a strategic hub for us to source international talents and expand our business footprint from Greater China to ASEAN countries," said Leo Zhou, Chief Executive Officer of Webot.
A leading artificial intelligence company
Webot (Zhiyan Technology) is a leading artificial intelligence (AI) company in the field of Fintech. Its deep learning, finance knowledge graph, intelligent customer service, marketing and sales assistant technologies enable insurers, securities and banks to gain significant operational efficiencies, while substantially reducing cost, risks and processing time in the sales and service cycle.
Focusing on technical breakthroughs in natural language processing and deep learning, Webot built tailored AI solutions for its clients by accumulating massive pools of interactive data and knowledge graphs.
In its short history, Webot has garnered numerous startup accolades including recognition from Plug and Play InsurTech Accelerator, Tencent AI Accelerator and JD AI Accelerator.
Customised solution and modular design
Co-founded by Leo Zhou and Weiguo Zheng in 2016, 80% of Webot's employees are in R&D. Webot develops AI customized solution and adopts modular design which allows companies to choose application modules independently and adapt the intelligent marketing assistant platform for intended purposes. Webot's customer service robot were able to address 92% of enquires.
Hong Kong as a top choice for regional office
Riding on its early successes, Webot is now eyeing next stages of growth in China, Hong Kong and ASEAN. To support its regional expansion, it is currently setting up its regional sales and marketing office in Hong Kong with four major objectives:
Expand its presence in financial services sector in Hong Kong
Enter into HK Science and Technology Park (HKSTP) incubation programme
Tap into the international and multilingual talent pool in Hong Kong; and
Secure funding for expansion into Singapore as its first regional target market before subsequent growth into other ASEAN countries
Expanding in Hong Kong and ASEAN
"We are expanding our presence in Hong Kong to tap into tech-savvy talent pool from leading local universities such as the University of Hong Kong (HKU) and Hong Kong University of Science and Technology (HKUST)," remarked co-founder Leo Zhou. "Also, our entry and presence in HKSTP's incubation program will help us tap into cutting edge research in financial technologies.
"Lastly, our Hong Kong office will act as a platform to orchestrate our regional expansion into Singapore as a first step. Hong Kong brings together a combination of talent pool and investors who have intimate know-how for Chinese startups to expand outbound," said Leo.
Company interview conducted by Deloitte Advisory (HK) Ltd.
Finance & Investment
Finance & Investment
Finance & Investment
Finance & Investment
Finance & Investment
Finance & Investment
Finance & Investment
Finance & Investment
Hong Kong
Hong Kong
Hong Kong
Hong Kong
Hong Kong
Hong Kong
Hong Kong
Hong Kong
Hong Kong
Hong Kong
Hong Kong
Hong Kong
Hong Kong
Hong Kong
Hong Kong
Hong Kong