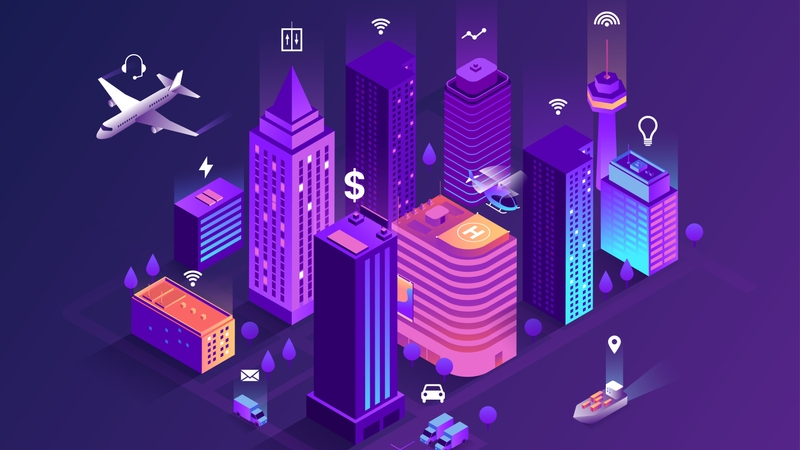 https://hkmb.hktdc.com/en/NDc3ODY1MDI2
Hong Kong's MICE Facilities and Start-up Incubation Platform for Expanding into China
Hong Kong's unique MICE (Meetings, incentives, conferencing, exhibitions) platform and start-up incubation environment highly conducive in supporting his expansion plans, according to Pham Phong, CEO of Cyfeer. "If there is any vendor/partner can provide in-depth market information in China, we are willing to co-operate with, especially Hong Kong-based entities," said Pham Phong.
A digital start-up from Vietnam
Cyfeer Joint Stock Company (Cyfeer) is a digital start-up operating in the real estate sector in Vietnam. Despite the rapid development of real estates in Vietnam in recent years, the ways of property management remain largely traditional, leading to frustration among property investors, apartment managers and residents.
This has opened up an opportunity for Cyfeer's product CyHome, a cloud-based apartment management system that optimises management tasks for residents through automation. It also improves service quality and reduces cost through data centralisation for property managers.
Market expansion into China
As Cyfeer's first step in venturing outside the home market, CEO Pham Phong laid his eyes on China owing to its growth potential. However, he acknowledged that the company needs to overcome strong rivalry posed by local substitute products from his experience in working with Chinese hardware vendors from Guangzhou, Shenzhen and Xiamen for the past three years.
On this, he found Hong Kong's unique MICE (Meetings, incentives, conferencing, exhibitions) platform and startup incubation environment highly conducive in supporting his expansion plans.
Leveraging business network for planning the entry
In planning Cyfeer's China expansion, Phong understood the importance of partnering with local real estate companies to acquire and tap into a broad cross-border business network in the region.
In 2018, Cyfeer successfully partnered with Hong Kong-based SunWah Group to drive this effort. Under the support of SunWah Group, Cyfeer effectively leveraged Hong Kong's MICE platform by participating in the Elevator Pitch Competition (EPiC) hosted by startup incubator Hong Kong Science and Technology Parks (HKSTP). This has led to contact acquisition with industry experts and investors and enhanced its brand recognition through media exposure.
Acquiring product know-how for realising the entry
As one of the top 10 finalists of EPiC, Cyfeer also obtained a chance to collaborate with HKSTP through their start-up incubation programme. By participating in HKSTP's 6-month flagship training where it received tailored consultation, Cyfeer acquired deeper Chinese market knowledge and new ideas that are relevant to help them localise its products.
As a result, its latest product design has incorporated a system that encourages utilisation of condo facilities, improved security features in building management, efficient leasing procedures, and quality online payment services for tenants and property managers.
According to Phong, this experience has resulted in strong endorsement and validation of its business model and is highly critical to ensuring future success in the China market.
With an enriched business network, local market and product knowledge, Cyfeer has been nurtured to ride on its digital capabilities to become a stronger market player in the smart home solutions market and realise its expansion plans.
Company interview conducted by Deloitte Advisory (HK) Ltd.
Technology
Real Estate Services
Technology
Real Estate Services
Technology
Real Estate Services
Technology
Real Estate Services
Technology
Real Estate Services
Technology
Real Estate Services
Technology
Real Estate Services
Technology
Real Estate Services
Technology
Real Estate Services
Technology
Real Estate Services
Hong Kong
Hong Kong
Hong Kong
Hong Kong
Hong Kong
Hong Kong
Hong Kong
Hong Kong
Hong Kong
Hong Kong
Hong Kong
Hong Kong
Hong Kong
Hong Kong
Hong Kong
Hong Kong
Hong Kong
Hong Kong
Hong Kong
Hong Kong