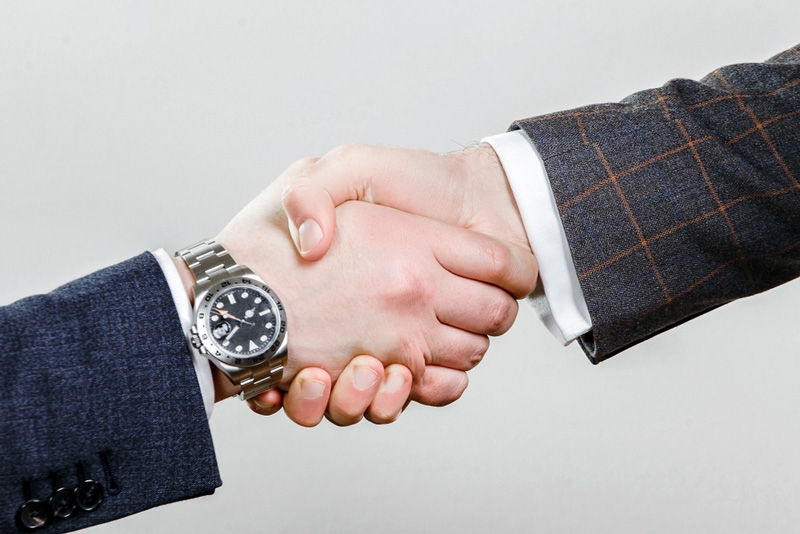 https://hkmb.hktdc.com/en/NDc3MjA0NTE2
The Thai Watches and Clocks' Market: Entry Strategies and Potential Partnerships
Manufacturers looking to enter the watch market in Thailand can distribute their products directly to retailers, partner with a local distributor or set up their own flagship stores. Local distributors have market knowledge that can help them find the most suitable distribution channels. However, selecting the right distributor is crucial, as distributors frequently offer promotions and discounts which can undermine brand owners' pricing structures and brand images.
Brands' Distribution Channels
Leading brands distribute their products through partnerships with distributors or set up their own flagship stores. Casio, for example, uses CMG (Central Marketing Group) as its authorised distributor in Thailand, while Swatch sells its products through its own shops, and through department stores as well.  The most important advantage of using a fully-owned subsidiary is the operational and strategic control it allows the parent company to exercise. It also helps the parent company gain local market knowledge and - because launching a subsidiary involves employing local staff - some help from local government.
Watch brands such as Casio, Seiko and Swatch own production plants in Thailand. These sites produce watch components, watch straps and packaging boxes. Watch assembly and mechanical processes are carried out in Japan (in the cases of Casio and Seiko) and Switzerland (for Swatch), and the finished products are then re-imported to Thailand. Local production sites allow manufacturers to reduce production costs and import tax which means they are able to offer lower prices and increase consumption volume.
Distributors Define Brand Performance
Trade interviews make it clear that selecting the right distributor is crucial. In the case of offline retail, it makes sense for manufacturers to partner with experienced distributors, especially those that specialise in watch or fashion retailing. However, manufacturers and exporters may find it difficult to control the price of their product since distributors have a tendency to compete on price by frequently offering promotions and discounts. Once consumers believe that there is always a discount for a particular brand, they will stop buying the brand at its normal price. This undermines pricing structure and brand image.
It is also worth noting that there is a significant grey market channel in Thailand, particularly for limited series and collector items. Sellers fly overseas to buy the products and obtain tourist tax refunds. They then bring the products back to Thailand without paying any import tax and resell at a price lower than the market retail price.
Building Brand Awareness Online
As Thai consumers lead increasingly digital lifestyles and rely on opinions and product reviews to influence their purchasing decisions, brands have begun shifting towards online communication, especially social media platforms such as YouTube and Facebook. Using online alternatives for building brand awareness and marketing communication is recommended because it is more cost-effective than traditional above-the-line advertising. Sometimes, brands engage with micro-influencers such as bloggers by giving them free products. Getting product reviews from these influencers can be a good starting point.
Potential Partners for Hong Kong SMEs
Groove & Groovy is a chain of retail stores owned by Ronny Inter-Trading Co Ltd. It positions itself as a concept store offering imported fashion items like watches and shoes. Customers tend to view it as a specialised concept store where they can be assured that the products on sale are genuine items.
Currently,  Groove & Groovy has 15 stores in key cities in Thailand - 12 in Bangkok and one each in Pattaya, Rayong and Phuket. The stores are located in prime shopping areas, which has the advantage of increasing brand visibility and consumer convenience. Customers can also buy its products directly via its official website. There are different product brands in each store, while the online platform carries all the brands in Groove & Groovy's portfolio. Groove & Groovy is also an authorised distributor of popular brands like Daniel Wellington.
Ronny Inter-Trading Co Ltd has more than 10 years of experience of introducing new imported brands to the Thai market. This means the company is well-placed to provide recommendations about market entry plans and processes, brand awareness building, Thai consumer behaviour, preferences, pricing and trends.
Ana-Digi is a well-known online blog among watch lovers in Thailand. Its content consists mainly of new product launches, trends, reviews and tips for buying and caring for watches and primarily focuses on watches in the mid-price range. This makes it a very good starting point for new SME brands entering the Thai market and looking to build brand awareness. Hong Kong SMEs could partner with Ana-Digi to co-create content about their brand and products. Opinions from a watch specialist/collector/lover about a brand's product could prove to be especially influential with Thai consumers considering future purchases. Ana-Digi also has its own website and Facebook page followers, so a wide group of potential consumers can be reached in this way.
Note: This article is taken as an excerpt and edited from the report "Thailand: Discovering Business Opportunities for Hong Kong Small-Medium Enterprises, 2019", commissioned by HKTDC and prepared by Euromonitor.
Watches & Clocks
Watches & Clocks
Watches & Clocks
Watches & Clocks
Watches & Clocks
Watches & Clocks
Watches & Clocks
Watches & Clocks
Watches & Clocks
Hong Kong
Southeast Asia
Thailand
Hong Kong
Hong Kong
Southeast Asia
Thailand
Hong Kong
Hong Kong
Southeast Asia
Thailand
Hong Kong
Hong Kong
Southeast Asia
Thailand
Hong Kong
Hong Kong
Southeast Asia
Thailand
Hong Kong
Hong Kong
Southeast Asia
Thailand
Hong Kong
ASEAN
Southeast Asia
Thailand
ASEAN
Southeast Asia
Thailand
ASEAN
Southeast Asia
Thailand