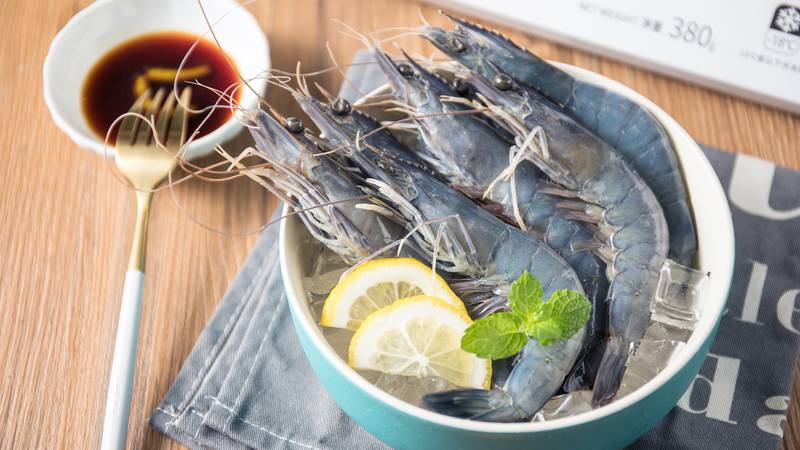 https://hkmb.hktdc.com/en/NDYwNjEzMDE2
Tapping into the GBA Fresh Food Market with Signature Products
China's fresh food market has been growing rapidly in recent years. Mainland middle-class consumers are increasingly eager to spend money on buying fresh foods imported from all over the world. However, they are also very demanding when it comes to the quality of the products and services they buy. Speaking to HKTDC Research, Sunny Gong, General Manager of New Retailing Department, Pure Fresh International Holdings Co Ltd, explained how his company, when building the Pure Fresh brand, arrived at a greater understanding of the consumer habits and demands of the mainland middle class. This has put it in a good position to capture the huge opportunities available in the Guangdong-Hong Kong-Macao Greater Bay Area (GBA), as well as in the entire mainland fresh food market.
Pure Fresh is a B2C fresh food business located in the city of Foshan in Guangdong province. The company launched its new retailing brand Pure Fresh in 2014, offering upmarket imported fresh foods such as seafood, meats, fruits and niche snacks which target middle-class consumers in the 28-45 age group. Pure Fresh has now built an extensive O2O (online-to-offline) fresh food network. In addition to its 15 stores in Guangdong, the brand has also opened online stores on shopping platforms such as Taobao.com, JD.com and Suning.com, and set up an official account and mini program on the WeChat platform.
Quality Control
Because consumers purchasing fresh foods attach great importance to product quality, Pure Fresh implements stringent quality controls in an effort to meet market expectations. Gong said: "We sell a lot of seasonal fruits at Pure Fresh offline stores. However, maintaining the quality of products sourced from abroad is a great challenge. Agricultural produce is one of the product categories that poses the greatest difficulty in trying to keep quality consistent. For instance, the quality of fruits is affected by factors such as the weather and soil condition at the time of growing. So in order to ensure product quality, we carry out rigorous gatekeeping by testing the taste, appearance, size and packaging of different batches of fruits and discard those that are not up to standard. As for other products such as seafood and meats, we also implement high standard quality control."
Maintaining a high random inspection rate such as this raises costs, which in turn pushes up product prices and could undermine Pure Fresh's price competitiveness. Gong, however, explained that higher prices do not hurt the company's business model, saying: "White-collar consumers pursuing a higher quality of life are Pure Fresh's target customers. Offering them exactly the quality products and services they are after is our core strategy and is also what differentiates us from our competitors. Poor quality control and transferring the trial and error cost to the customer would only do great harm to the Pure Fresh brand. In view of this, we are very strict about selecting our suppliers and also devote great efforts to quality control in the hope of winning the confidence of consumers."
Signature Products Strategy
There are already quite a lot of fresh food companies on the market targeting middle-class consumers. In order to enhance its competitiveness, Pure Fresh has launched an exclusive product – the Brunei blue shrimp. Describing the company's motivation for this move, Gong said: "A great deal of gourmet foods and quality foods from around the world have made their way into the China market. Take chilled shrimps as an example. Currently quite a number of suppliers in the market are offering Ecuador white shrimp, Argentine red shrimp, and black tiger shrimp, which have all become household names to consumers.
"But Brunei blue shrimp is a niche and rare product which was previously unknown to the mainland market. Brunei blue shrimp not only tastes good and has high nutritional value, it can even be eaten raw because the sea areas in which it is farmed are known to be pollution-free. As such, we reckoned that this product would meet the demand of middle-class consumers for high quality foods. Moreover, as Brunei is located in Southeast Asia and is geographically close to China, that makes the logistics cost manageable. Based on these two reasons, we set out to promote this shrimp as our signature product."
In order to be able to brand Brunei blue shrimp as a Pure Fresh signature product, the company invested in the construction of a shrimp farm and processing plant in Brunei to ensure the quality of the products destined for China. Gong underlined the importance of this decision, saying: "Pure Fresh International signed a co-operation agreement with the Brunei government on directly investing in and operating the farm and processing plant in the country, with Pure Fresh International responsible for all the processes from shrimp seeding to farming, processing and packaging. We believe we must have full control of the supply chain before we can effectively guarantee product quality."
Gong added: "Pure Fresh International sees its co-operation with the Brunei government as a long-term commitment and is currently forging even closer co-operation ties. As well as being authorised by the Brunei government to operate an online shop, Brunei National Pavilion, on JD.com and increasing our investment in Brunei, we have also jointly built the C Fresh & bruneihalalfoods brand which has been granted official Halal certification by the Brunei government. In the future we will introduce more quality Halal foods from Brunei to the mainland market."

Keeping Abreast of Consumer Preferences
Gong argues that middle-class consumers not only want quality and variety in the food products they buy, they also find it important that their lifestyle needs are met. Illustrating this point, he said: "Middle-class consumers normally work long hours and by the time they get home after work, they are exhausted. However, they still want to do the cooking themselves and prepare dishes that suit their own taste as well as provide balanced nutrition. Hence, pre-washed and pre-cut food ingredients such as sliced beef shreds or properly cleaned fresh fish meet their needs.
"In order to accommodate the changes in people's consumption patterns, we keep enriching our product categories by launching new products. One of the latest products marketed by Pure Fresh is a children's food series. Targeting the desire of middle-class parents to provide balanced nutrition for their children, we have launched fish and beef products which are boned and diced so that parents can put them directly into the congee or rice for their children as a dietary supplement. These food products in the children's series come in small individual vacuum packs which are designed to preserve the freshness of the food. It is our hope that Pure Fresh products can fit into the different dietary habits of middle-class consumers."
Stressing that in order to keep across changes in consumption patterns, industry players must regularly conduct thorough consumer surveys, Gong said: "We conduct consumer surveys once every month so as to keep abreast of the latest consumer preferences. We have found that consumers in different cities, with different backgrounds and different paces of life, have different product preferences. For instance, sales of beef steaks in our Foshan store are brisk as life is more relaxed there and local consumers have more time to enjoy family life and are more willing to buy upmarket foods to cook a good meal at home. But pre-sliced beef shreds sell better in our Shenzhen store. This is not only due to the fact that the pace of life in Shenzhen is faster and local consumers usually choose to prepare a quick meal, but also because many young people who go to Shenzhen to work bring along their parents to help with looking after their children and household chores. As these older parents are used to cooking their hometown dishes, when it comes to the choice of meat, they naturally tend to opt for Chinese-style food ingredients such as beef shreds."
Gong also pointed out that differences in consumption patterns not only exist between different cities, but also between different districts within the same city. Using Shenzhen as an example, Gong said: "There are more out-of-towners who came to Shenzhen to work living in Longhua district, so the eating habits of the consumers in this district tend to be more Chinese, hence beef shreds sell better there. Consumers living in Nanshan district mainly work in the high-end services sector such as finance and scientific research, so certain Western-style affordable luxury food products such as M-grade wagyu beef steaks from Australia and avocados are more popular. Industry players must adjust their product mix according to the consumer preferences and habits in a certain community before they can establish a firm foothold in that community."
In order to establish a strong foothold for its brand in every community, Pure Fresh International has adopted the O2O operation mode linking up its online shops with its physical outlets to form a complementary sales system. Explaining the advantages of this strategy, Gong said: "Pure Fresh International will continue to strengthen the synergy between Pure Fresh online shops and offline retail stores, with the aim of boosting online sales while extending the coverage of physical stores. In fact, the convenience of online shopping means that it is not necessary for the company to display all our products in our offline stores. Instead, we encourage consumers to place orders at Pure Fresh's WeChat store and collect the goods at a store near their home. By doing so, Pure Fresh stores can serve as a 'community refrigerator' for customers and become part of their life."
Gong added that offline business should not be confined to physical stores and should not be limited to one sector either. Describing how industry players can explore possibilities both inside and outside the physical store as well as across different sectors, he said: "One of the important promotional strategies of Pure Fresh is encouraging members to share their experience of enjoying the brand's fresh products with their relatives and friends. For instance, the steak tasting events we organise for VIP members are very popular with these members, who are mostly middle-class consumers. They are more than willing to share their experiences with relatives and friends on social media and by word of mouth.
"Pure Fresh also collaborates with peers in other sectors regularly. Recently we organised a promotional activity jointly with an English teaching institute for children. Such cross-overs can help raise the exposure of both parties in the community with good results."
Pure Fresh's online marketing tactics go further than just opening shops on online shopping platforms, disseminating news on its WeChat official account, or offering regular discounts. Gong highlighted how the brand makes use of various channels to provide specific marketing information to target consumers, saying: "Nowadays, young, internet savvy people are the major consumers of medium to high-end fresh foods. That is why when we carry out promotions, we build the brand image of Pure Fresh around a lifestyle that embraces a high quality of life. So we disseminate gourmet food information via new online channels such as consumer experience sharing platforms (e.g. Xiaohongshu) and live streaming platforms. We also use WeChat groups to collect customer comments. It is only when consumers feel that they are being listened to and cared for that they continue to support Pure Fresh."

Tapping the GBA Market
Gong's advice for Hong Kong companies wanting to develop the GBA market is that they should take note of the difference in consumer habits between Hong Kong and the nine mainland GBA cities and map out targeted development plans. Detailing what this means, Gong said: "Overall, Hong Kong's culinary culture is more westernised than that of the mainland. As the nine cities become more open in line with the development of GBA, it can be expected that the culinary culture of these cities will move towards a fusion of Chinese and western cuisines like that in Hong Kong. However, currently a gap still exists. Hong Kong companies wanting to make inroads into the markets of the nine mainland GBA cities must have a thorough understanding of the consumer preferences in the different cities, identify a specific market positioning, and provide consumers with exactly the products they want."
Gong is confident that, despite the many challenges ahead, Hong Kong companies will succeed in the GBA, saying: "As development of the GBA is a national strategy and the economy of the coastal cities in Guangdong is developed and open, it can be expected that consumer spending in this market will continue to escalate. We reckon that as long as their business strategies meet the needs and consumption patterns of target customers, industry players are bound to capitalise on the huge opportunities in the fresh food market for middle-class consumers in the GBA."
Food & Beverages
Food & Beverages
Food & Beverages
Food & Beverages
Food & Beverages
Food & Beverages
Food & Beverages
Food & Beverages
Food & Beverages
Mainland China
Mainland China
Hong Kong
Mainland China
Hong Kong
Hong Kong
Mainland China
Hong Kong
Hong Kong
Mainland China
Hong Kong
Hong Kong
Mainland China
Hong Kong
Hong Kong
Mainland China
Hong Kong
Hong Kong
Mainland China
Hong Kong
Hong Kong
Mainland China
Hong Kong