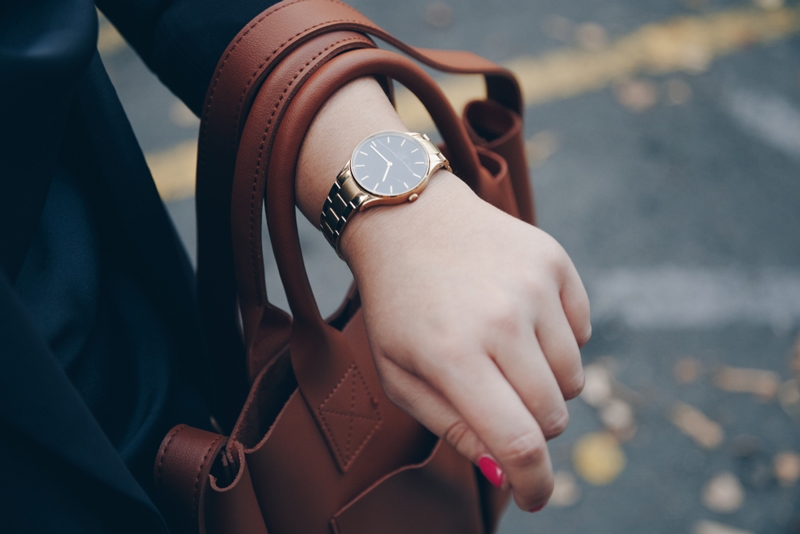 https://hkmb.hktdc.com/en/NDY4Mzc1MzAw
The Thai Watches and Clocks' Market: Key Trends
According to Euromonitor, the watches and clocks market in Thailand is forecast to grow by some 5% per annum in the period 2019-2022 to THB20.9 billion (US$0.7 billion, or HK$5.24 billion). Although high-end watches are expected to contribute the highest amount to that total in terms of retail sales value, it is anticipated that growing demand for mid-price watches will play a more important role in shaping the watch market. Demand for limited collections is another key aspect of the market that will support future growth. Clocks, however, are likely to experience declining popularity.
Mid-price Watches Spur Market Growth
Mid-price watches are those that cost between THB1,000 and THB5,000 and include brands such as Casio. Mid-price quartz analogue and digital watches are expected to see the strongest growth in Thailand.
When consumers purchase high-price watches, they tend to keep wearing them for a long time. When it comes to mid-price watches, however, consumers are more willing to buy a new one at frequent intervals, such as when a new collection comes on the market. As a result, mid-price brands such as Casio launch new colours or updated designs almost every month to lure customers into making more purchases. Some mid-price brands focus on aesthetic design and treat watches as a fashion item.
Clocks, however, are likely to suffer from declining popularity as consumers switch to smartphones. In recent years, clocks produced by non-clock and watch brands – such as LEGO's Star Wars clock series - have come on to the market. This reflects a trend for consumers to buy clocks as collector items, rather than for their traditional function.
Exclusivity Drives Demand for Limited Collections
Sales of watches in Thailand are likely to be driven by product developments, particularly limited collections or collaboratively-designed watches. Special collections boost demand among watch lovers and collectors as they are seen not only as collector items, but also as investments for future re-sale. In general, the price of limited collection watches is 30-40% more than that of ordinary models.
Thailand has a large second-hand watch market. There are a large number of Thai watch lovers and collectors who like to purchase specific watch collections, either to keep or to sell on. Brands launch new collections, especially limited series, to stimulate demand among these watch lovers. They also use this approach to retain and expand their customer base.
Many well-known brands have successfully attracted consumers with their special collections. For example, in 2018 Casio celebrated the 35th anniversary of its iconic G-Shock watch by launching remakes of its most popular silhouettes, DW5000, DW5700, GA700 and GA800. In the same year, Swatch collaborated with renowned British artist Damien Hirst to launch a limited collection with a Mickey Mouse design to celebrate Mickey Mouse's 90th anniversary. The launch was popular not only among watch collectors but also with Mickey Mouse lovers and Disney fans.
One factor that can impact negatively on the popularity of limited watch collections is the frequency with which they are released on to the market. If brands launch special collections too often, consumers and collectors are less likely to view them as exclusive, limited products. Price management is also important in this sector of the market. Discounts often lead to a decline in the sense of exclusivity, so brands should maintain and control the price of their special watch collections across retail channels.
Classic Vintage and Complication Watches Are Main Trends
Vintage watches with classic designs and colours, especially from the 1950s and '60s, are making a comeback. New classic vintage watches offer a contemporary yet timeless vintage look, while vintage collection watches are sought after for their investment value.
Complicated lady watches are popular with consumers seeking smaller dial designs. They are intricately designed like jewellery, to allow the wearer to look both feminine and sophisticated. Smaller men's watches allow greater flexibility when being worn. Another current trend is the popularity of the classic complication style, or watches that highlight the watchmaker's craftsmanship by displaying its complex mechanisms or the quality of the art on the timepiece.
Trade interviews suggest that if watch brands can create a European image, consumers are more likely to be interested in the brands' products and designs and regard them as elegant. Another way that brands can differentiate from their competitors is customisation. Swatch, for example, offers its "energy for life" service that allows consumers to bring in their Swatch watches and change the battery at no cost.
Smart Functional Watches Match the Needs of Millennials
Smart watches are becoming increasingly popular in Thailand, partly in line with the trend towards health and exercise, and partly as a result of the growth in disposable income and the rising numbers of middle-class consumers. Smart watches are designed with features that allow them to become more than just a means of telling the time or personal adornment. Many people who buy them feel that they enhance the personality of the wearer. According to trade interviews, the increasing popularity of smart watches among Thai consumers has started to result in declining sales of conventional watches in recent years. The impact is being felt more by brands whose products are in similar price ranges as smart watches.
Garmin, Fitbit, Suunto and Polar are well-known smart watch brands among Thai consumers. Higher-price brands, such as Tag Heuer and Montblanc, are developing and launching smart watch collections too, while Swatch is also looking to take advantage of the rising demand for smart wearable products by scheduling the launch of its first smart watch.
Note: This article is taken as an excerpt and edited from the report "Thailand: Discovering Business Opportunities for Hong Kong Small-Medium Enterprises, 2019", commissioned by HKTDC and prepared by Euromonitor.
Watches & Clocks
Watches & Clocks
Watches & Clocks
Watches & Clocks
Watches & Clocks
Watches & Clocks
Watches & Clocks
Watches & Clocks
Watches & Clocks
Hong Kong
ASEAN
Southeast Asia
Thailand
Hong Kong
Hong Kong
ASEAN
Southeast Asia
Thailand
Hong Kong
Hong Kong
ASEAN
Southeast Asia
Thailand
Hong Kong
Hong Kong
ASEAN
Southeast Asia
Thailand
Hong Kong
Hong Kong
ASEAN
Southeast Asia
Thailand
Hong Kong
Hong Kong
ASEAN
Southeast Asia
Thailand
Hong Kong
ASEAN
Southeast Asia
Thailand
ASEAN
Southeast Asia
Thailand
ASEAN
Southeast Asia
Thailand