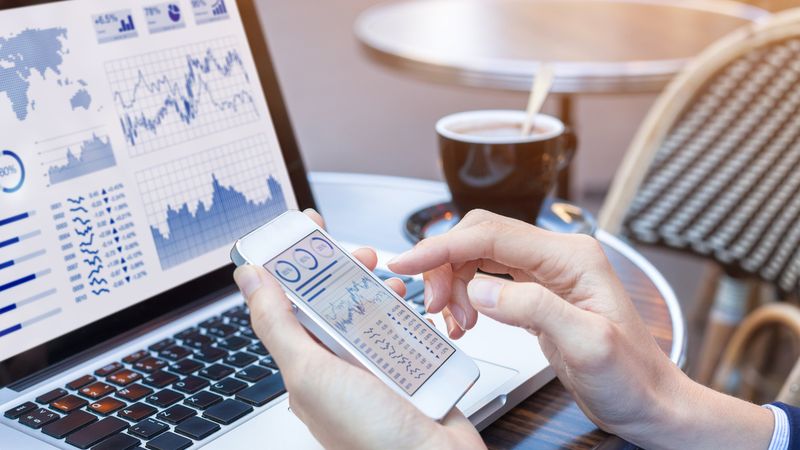 https://hkmb.hktdc.com/en/NDUzMDE1NDcz
Hong Kong as a Home Base for FinTech Start-up
MioTech strategically chose Hong Kong as its home base because of its access to a diverse investor and client base and unique position in Asia. Furthermore, "Hong Kong has a unique role in Asia because it has a richness of data in the region and access to technology from China," according to Jason Tu, Chief Executive Officer of MioTech.
A FinTech start-up
Founded in 2016, MioTech is a financial artificial intelligence (AI) start-up started from Hong Kong, and now has expanded to Shanghai and Singapore. It has built a diverse team comprising technical and financial experts from Hong Kong, Mainland China, Silicon Valley, and New York.
MioTech provides an investment management platform supported by cutting-edge technologies for financial institutions to better serve their clients in a world overwhelmed by data.
Bridging the gap to financial intelligence
The financial services industry has in recent years been adopting new financial technologies into its operations. However, according to Tu, in Asia many financial institutions still store and process market and transactional data through manual processes and outdated systems in the absence of relevant, sophisticated and easy-to-use technology solutions.
MioTech solved this problem by using natural language processing (NLP) to analyse a wide spectrum of data sources, including market price, transactions, news, earnings releases, deal information, commentaries and social media.
Hong Kong a haven for regional expansion
Start-ups in Hong Kong have access to an abundance of funding sources, including government schemes, accelerators and incubators, crowdfunding, venture capitalists and angel investors from all over the globe.
In addition, Hong Kong brings start-ups a competitive edge compared to their Mainland peers in fund raising due to the transparent processes, sound regulation regime and absence of foreign exchange control policies. Funds raised in Hong Kong dollars can be readily exchanged to other currencies for investments, paving the way for their expansion plans in the region.
Networking jumpstarted fundraising journey
According to Tu, Hong Kong is a prominent hub for venture funds and investors targeting ventures in Mainland China and ASEAN markets. MioTech was able to connect with regional investors via year-round FinTech networking events in Hong Kong that brought together prominent investors, venture capitalists and corporate investors with vast knowledge and network in Chinese and ASEAN markets.
Through these connections, MioTech successfully raised US$1Mn in 2016 from ZhenFund, a Beijing-based seed fund, followed by US$7Mn raised in Series A from a consortium led by Horizons Ventures, Li Ka Shing's private investment arm.
Leveraging the help from investors, MioTech expanded its presence into mainland China and Singapore. "Horizons Ventures placed a strong bet on us because of our proven FinTech product that can be successfully rolled out in the mainland and the rest of the Asia-Pacific", Tu remarked.
Company interview conducted by Deloitte Advisory (HK) Ltd.
Finance & Investment
Finance & Investment
Finance & Investment
Finance & Investment
Finance & Investment
Finance & Investment
Finance & Investment
Finance & Investment
Finance & Investment
Finance & Investment
Finance & Investment
Finance & Investment
Finance & Investment
Finance & Investment
Finance & Investment
Finance & Investment