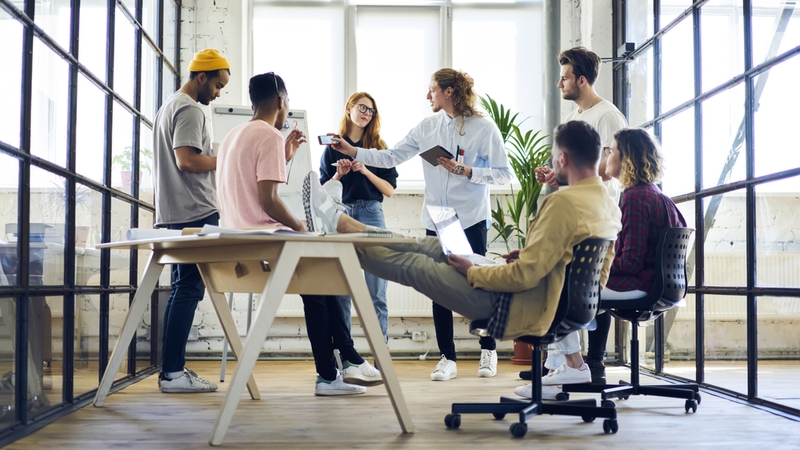 https://hkmb.hktdc.com/en/NDUyOTc5NTQx
Hong Kong as a Talent Development Programme Launchpad for the Region
​​​​​​In supporting the regional operation of Junior Achievement Asia Pacific (JA APAC), Hong Kong was chosen as the operating hub due to its strategic location with a high concentration of multinationals' headquarters, according to Vivian Lau, President and CEO of JA APAC.
Youth-serving education provider
Headquartered in Hong Kong, JA Asia Pacific is a member of JA worldwide, one of the world's largest youth-serving education providers that prepares young people from employment to entrepreneurship through activity-based learning.
Collaborating with educators, the commercial and the public sector, JA APAC provides opportunities for young talents to obtain hands-on experience in solving business problems in the region; for corporates to understand the workforce needs across developed and emerging markets, and for trainers to upskill, co-creating an enhanced talent ecosystem in business environment.
Hong Kong to support funding acquisition
In supporting JA's regional operation, Hong Kong was chosen as the operating hub due to its strategic location with a high concentration of multinationals' headquarters. According to the JA APAC President and CEO Vivian Lau, this is a critical factor in ensuring programme quality without transferring the cost to the end users.
"With Hong Kong as regional headquarters of choice for many multinational companies, basing our operation here has made it easier to cultivate and collaborate with donors/investors to fund regional projects across China and ASEAN countries," Lau said.
For example, the Cha-Ching Curriculum is a financial literacy programme developed in Hong Kong under funding support from Prudence Foundation with their regional headquarters in Hong Kong. The Schools Challenge is another example in which J.P. Morgan's CSR regional office collaborated with JA Asia Pacific team to fund and support programme planning across the region from Hong Kong.
Hong Kong as a launchpad for programme roll-out
Additionally, Lau sees Hong Kong as the ideal launchpad and validation testbed before rolling out talent development programmes to China and other ASEAN countries due to the abundance of quality professional and young talents in the city. JA leverages Hong Kong as its Asia Pacific operating centre and talent development programme launchpad, equipping tomorrow's workforce with opportunities across the region.
Planting seeds for entrepreneurship and trade in China and ASEAN
2019 marked the 13th year of FedEx Express/JA International Trade Challenge (ITC). With the first ICT Asia Pacific Finals Competition launched in Hong Kong, the ITC focuses on introducing the concept of international trade to young people and its importance to the global economy.
Through local ITC workshops across 10 AP markets, students learn how to develop market entry strategies to launch products in a new location and expand their markets. The ITC Program has nurtured more than 25,500 young entrepreneurs since 2007.
Looking ahead, Vivian Lau sees a strong demand in educating talents with entrepreneurship capabilities. In enhancing these qualities, Hong Kong has provided a great funding and talent platform, helping to bring together a brighter future for China, ASEAN and beyond.
Company interview conducted by Deloitte Advisory (HK) Ltd.
Education & Training
Education & Training
Education & Training
Education & Training
Education & Training
Education & Training
Education & Training
Education & Training
Education & Training
Education & Training
Education & Training
Education & Training
Education & Training
Hong Kong
Hong Kong
Hong Kong
Hong Kong
Hong Kong
Hong Kong
Hong Kong
Hong Kong
Hong Kong
Hong Kong
Hong Kong
Hong Kong
Hong Kong
Hong Kong
Hong Kong
Hong Kong
Hong Kong
Hong Kong
Hong Kong
Hong Kong
Hong Kong
Hong Kong
Hong Kong
Hong Kong
Hong Kong
Hong Kong