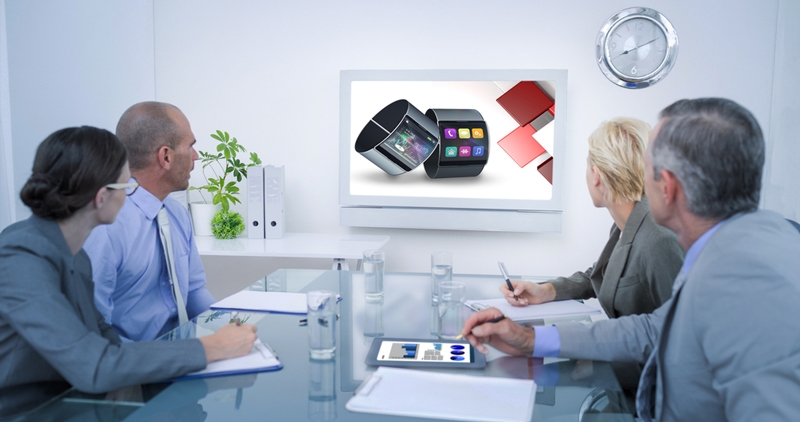 https://hkmb.hktdc.com/en/NDUwMjE2OTc2
The Malaysian Watches and Clocks' Market: Entry Strategies and Potential Partners
Hong Kong watchmakers may consider entering the Malaysian market with indirect export through distributors, which helps minimise potential investment risks. Exporters will also be able to tap into the local expertise, including market knowledge and promotional strategies. At the same time, Hong Kong exporters should not ignore online channels that sell direct to consumers such as Lazada, Shopee and Zalora.
A Two-tier Distribution System (Authorised Distributor/Agent and Dealer) is the Most Common Entry Method
A two-tier distribution system (authorised distributor/agent and dealer) may be the preferred entry method for foreign watch and clocks brands. Using this system gives the brand the advantage of dealing with just a few major clients. Under a distribution contract, the authorised distributor takes care of selling the watch and clock brand's products through its developed network of dealers and retailers in the local market.
In the watches and clocks business, considerable capital is involved in warehousing, including parts inventories. Distributors share the burden by purchasing timepieces in bulk and freeing up manufacturers' working capital for the next round of product development. An agent, on the other hand, only takes orders in the brand's name and does not stock products.
In many cases it is imperative to have a local partner to compete effectively in the market, usually a Malay-owned "Bumiputra" company. In domestic tenders, preference is given to Bumiputra suppliers over other domestic suppliers. In most procurements, foreign companies must take on a local partner before their tenders will be considered.
Hong Kong watchmakers may implement indirect export through importing distributors to enter the Malaysian market. Authorised retailers often source their products from wholesalers and importing distributors, while some leading authorised retailers are also importing distributors themselves. This market entry strategy helps to minimise potential investment risks, and companies are able to tap into local expertise, including market knowledge and promotional strategies. Importing distributors purchase the product rights from brand manufacturers and resell the products in their local markets.
Creating or acquiring intellectual property rights (IPR) in the local market could help increase protection and enforcement against infringers.
Hong Kong SMEs Can Penetrate the Luxury Watch Segment through a Prestige Pricing Strategy
Affluent modern Malaysians increasingly turn to luxury timepieces to complete their fashion look and express their lifestyle image and social status. Consumers continue to favour high-end mechanical watches and high-end quartz analogue watches, including brands such as Rolex, Tag Heuer, Rado and Longines.
Hong Kong, as the leading exporter of watches in the world, can benefit significantly by meeting the growing demand of high-quality watches in Malaysia. Hong Kong SMEs can leverage their strong local expertise as watch assemblers and manufacturers of high quality timepieces, and obtain intellectual property protection for their designs.
Hong Kong SMEs can penetrate the luxury watch segment through a prestige pricing strategy, which is based on a brand's perceived superior quality or added value. Hong Kong SMEs can market new brands or products as exclusive or rare, as well as with core brand values that appeal to customers. Manufacturers can leverage the history of brand, as well as the authentic materials and prestige craftsmanship of the products to create a perception of value.
Hong Kong SMEs Should Formulate Online-to-offline Marketing Plans with Local Distributors/Retailers
In Malaysia, many watch brands are launching official online boutiques, which means consumers can buy safely and directly. Watch companies know that exclusivity is a key factor in making purchasing decisions for timepieces. Brands offer certain models direct to the consumer without first being sold to a third-party dealer, encouraging more consumers to buy directly.
However, when buying personal accessories such as fashion watches, consumers still prefer to touch and feel the items at retail stores. It is common for watch specialist retailers to adopt an online-to-offline marketing strategy in an attempt to draw in potential customers from online channels and increase brand awareness. Social media is a crucial platform in raising consumer awareness of retail store events, such as exclusive in-store brand promotions, entertainment and other activities.
Specialist watch retailers in Malaysia are typically small enterprises, with marketing limited to physical retail promotions. However, to adapt to the rising trend for e-commerce and consumers increasingly researching products online, communicating product information and online purchases through online marketplaces, such as Lazada and Shopee, is also a common strategy to maintain brand awareness. Hong Kong SMEs are advised to formulate the appropriate marketing plans with their local distributors/retailers.
Potential Malaysian Partners for Hong Kong SMEs
City Chain, headquartered in Hong Kong, has more than 10 retail stores in Malaysia and is planning further expansion in the coming years. With more than 400 stores across Asia, City Chain has brought many international brands to the region, such as Casio, Citizen and Diesel, targeting the diverse tastes of consumers from all walks of life.
Watatime Malaysia has grown over the years to become Malaysia's leading watch distributor and retailer, with a total of 13 retail outlets in prime shopping malls in the country. As well as retail it  also operates a watches wholesale division. The company's success is based on its astute business approach, comprising strategic brand partnerships, innovative marketing and merchandising management, and efficient inventory processing.
Watatime is the sole distributor for many renowned brands from all around the world. Luxury watch brand Tag Heuer marked another milestone in Malaysia with the opening of its sixth boutique in Malaysia in 2014. To add to its collection of watches, Watatime introduced Swiss brand Louis Erard to the local market in 2016.
Hong Kong watch and clock brand exporters seeking expansion in the high-growth Malaysian market should not ignore online channels that sell direct to consumers. Lazada, Shopee and Zalora are the major online platforms in Malaysia:
Lazada offers a wide selection of products and has a strong presence in Malaysia. There are more than 155,000 local and international sellers, as well as 3,000 brands listed on the Lazada platform.
Watch brands that can be found on Shopee Mall (managed sellers) include Casio, Michael Kors, Fossil and Daniel Wellington. At present, Shopee does not charge a listing fee or commission on transactions.
Zalora is one of the leading online fashion platforms in Malaysia. It houses a handful of mid-priced watch brands, such as Casio, Fossil, Daniel Wellington and MVMT, offering fashionable items at competitive prices. To cater to the region's diverse tastes, Zalora has localised its websites and services, including having customer service operators who speak different languages.
Note: This article is excerpted and edited from the report "Malaysia: Discovering Business Opportunities for Hong Kong Small-Medium Enterprises, 2019", commissioned by HKTDC and prepared by Euromonitor.
Watches & Clocks
Watches & Clocks
Watches & Clocks
Watches & Clocks
Watches & Clocks
Watches & Clocks
Watches & Clocks
Watches & Clocks
Watches & Clocks
Watches & Clocks
Watches & Clocks
Watches & Clocks
Southeast Asia
Hong Kong
ASEAN
Malaysia
Hong Kong
Southeast Asia
Hong Kong
ASEAN
Malaysia
Hong Kong
Southeast Asia
Hong Kong
ASEAN
Malaysia
Hong Kong
Southeast Asia
Hong Kong
ASEAN
Malaysia
Hong Kong
Hong Kong
ASEAN
Southeast Asia
Malaysia
Hong Kong
Hong Kong
ASEAN
Southeast Asia
Malaysia
Hong Kong
Hong Kong
ASEAN
Southeast Asia
Malaysia
Hong Kong
Hong Kong
ASEAN
Southeast Asia
Malaysia
Hong Kong
Hong Kong
ASEAN
Southeast Asia
Malaysia
Hong Kong
Hong Kong
ASEAN
Southeast Asia
Malaysia
Hong Kong
Hong Kong
ASEAN
Southeast Asia
Malaysia
Hong Kong
Hong Kong
ASEAN
Southeast Asia
Malaysia
Hong Kong