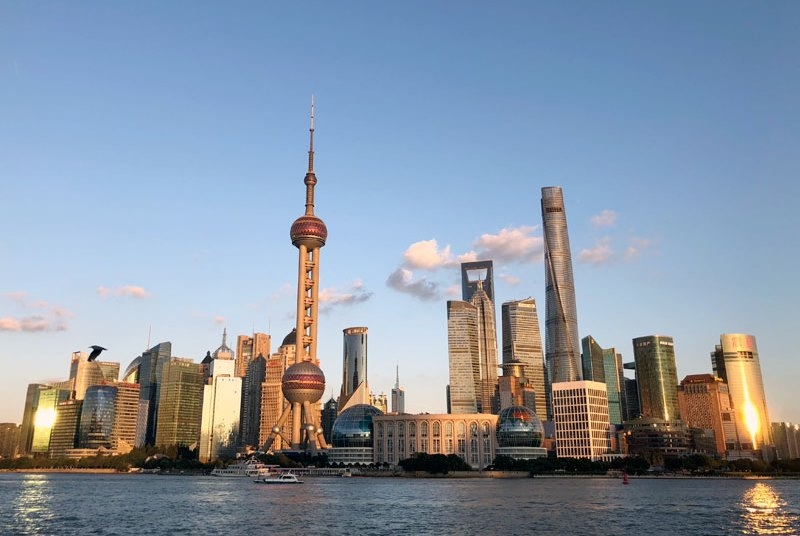 https://hkmb.hktdc.com/en/NDUwMTk0MDc5
Tapping Cross-Border E-Commerce Retail Import Opportunities Through Shanghai
Strong consumer demand in mainland China for imported products has not only boosted general trade in goods, but also fuelled the expansion of cross-border e-commerce retail imports on the mainland. Statistics from the General Administration of Customs (GAC) show that in 2018, retail imports and exports via the Customs' cross-border e-commerce administration platform were worth Rmb134.7 billion, up 50% from the preceding year. Of these, e-commerce retail exports rose 67% to Rmb56.1 billion, while e-commerce retail imports increased 39.8% to Rmb78.6 billion. In 2019, the combined value of e-commerce retail imports and exports soared by a further 38% to Rmb186.2 billion.
To further encourage and regulate cross-border e-commerce, mainland China has promulgated a raft of laws, administrative rules and regulations. In November 2018, the Ministry of Finance, GAC and State Taxation Administration jointly issued the Circular on the Improvement of Tax Policies on Cross-Border E-Commerce Retail Imports (Cai Guan Shui No.49 [2018]), raising, from January 2019 onwards, the maximum value of any single cross-border e-commerce retail import transaction from Rmb2,000 to Rmb5,000 and the annual limit from Rmb20,000 to Rmb26,000. In December 2018, the GAC also issued the Announcement on Matters Pertaining to the Supervision of Cross-Border E-Commerce Retail Imports and Exports (GAC Announcement No. 194 [2018]), specifying that the bonded import policy for online purchases [1] will be applicable to 37 cities and regions, including Shanghai, Tianjin and Hangzhou.
To seize the opportunities in cross-border e-commerce when it was first developed on the mainland, some years ago Shanghai had promulgated a host of policies and measures to support the sector's development. These include the Several Opinions on Promoting the Development of Cross-Border E-Commerce in the City (Hu Fu Ban Fa No. 32 [2015]) and Implementation Plan for the China (Shanghai) Cross-Border E-Commerce Comprehensive Pilot Zone (Hu Fu Ban Fa No. 23 [2016]). These policies make it clear that the city should devote efforts to construct and improve cross-border e-commerce public service platforms and enhance their service functions, build comprehensive cross-border e-commerce parks, improve supervisory policies on customs, inspection and quarantine procedures, enhance cross-border foreign exchange payment and settlement services, innovate the tax collection system and strengthen financing in support of cross-border e-commerce development. Since the Shanghai cross-border e-commerce pilot zone was approved, the city's cross-border e-commerce sector has grown in leaps and bounds. Currently, Shanghai has nine accredited cross-border e-commerce demonstration zones with 50 related "overseas warehouses" and nine designated cross-border e-commerce platforms. These include the following:
The China (Shanghai) Pilot Free Trade Zone has been accredited as one of the city's cross-border e-commerce demonstration zones. Commencing operation on 7 March 2018, the cross-border e-commerce wine products platform in the zone is one of the few industry-specific cross-border e-commerce platforms on the mainland.
Cross-border e-commerce platform Xiaohongshu (RED) runs the app Xiaohongshu, offering online e-commerce retail import services. The platform boasts over 100 million registered users and has long ranked top among mainland cross-border e-commerce platforms in the number of active monthly users. Targeting the young and trendy, Xiaohongshu markets mainly through word-of-mouth and brand promotion, assisting brands to effectively reach premier customers. The platform has seen sustained rapid growth and is a leading content-oriented e-commerce platform on the mainland.
YMT Global is an independent, pioneering cross-border e-commerce platform featured by the role of purchasing agents. Seeking to integrate upstream and downstream resources, the platform runs three core operations, namely a purchasing agents' network, a diversified supply system and cross-border logistics. It offers to overseas sellers one-stop service comprising advice on marketing and sales, training on business operations, and international warehousing. The platform is now linked to over 60,000 accredited purchasing agents spanning some 83 countries and regions across the world.
The Shanghai Qingpu cross-border e-commerce bonded zone exhibition trade logistics centre is located at the intersection of Jiangsu, Zhejiang and Shanghai, and adjoins the Hongqiao commercial district. Being the bridgehead serving Shanghai and the entire Yangtze River Delta (YRD) region, the Centre boasts 80,000m2 of cross-border storage facilities. It is also home to the headquarters and transit centres of over 20 courier and logistics enterprises with nationwide networks, giving a great boost to the cross-border e-commerce development.
Alibaba's jinkou.1688.com (Shanghai Station) offers some 29,000 imported consumer products from more than 120 countries. Leveraging Alibaba's e-commerce ecosystem, the platform adopts a B2B online sales model, linking up brands and importers upstream with various downstream channels and resources. Professional advice is given to various parties for offering products through multiple sales channels. Engaging mainly in cross-border business and a leader in cross-border e-commerce imports on the mainland, the related platform com also sells a wide range of merchandise from more than 80 countries/regions, including baby and maternity products, beauty products, garment, daily goods, food, healthcare products and 3C products (computer, communication and consumer electronics).
The JD.com cross-border e-commerce bonded warehouse under JD Group is located in Shanghai Pilot Free Trade Zone's bonded area. It covers an area of 10,000m2, from which cross-border e-commerce imported products are delivered to mainland consumers rapidly. During the JD.com 6.18 Festival in 2019 (an online shopping festival hosted by JD.com on 18 June), over 170,000 orders were cleared through the customs. On 18 June itself, an average of 3,200 parcels were cleared by the Customs each hour on average.
In general, overseas products can enter the mainland market under two different modes based on the different customs clearance, shipping and delivery: import through "general trade" and "cross-border e-commerce". As a new trade model, cross-border e-commerce meets the needs of those who deal in "small orders with high frequencies", complementing the traditional general trade model for bulk orders.
"General trade" is a relatively traditional import model whereby importers collect and transport the goods directly to their own warehouse upon customs clearance. Products imported through general trade must meet the relevant product standards of the mainland. Where labelling in Chinese language is required, Chinese labels complying with the prescribed standards must also be provided.
Products imported through "cross-border e-commerce" are products that are originally sold in their places of origin. They are not Chinese versions of the products nor products modified specially to suit mainland consumers.
Based on the location of cross-border e-commerce goods, cross-border e-commerce imports are further classified into "bonded import" or "direct purchase import", both of which are eligible for "integrated tax" which is generally lower than tax under general trade.
In sum, Shanghai is not only the largest port and commercial city on the mainland, it also commands distinct advantages in cross-border e-commerce, with an e-commerce cluster quickly taking shape. In 2018, the transaction volume of cross-border e-commerce through its e-commerce public platforms amounted to Rmb4.87 billion, up 16.6% on preceding year. The city has seen further expansion of cross-border e-commerce business in 2019, propelling it to the fifth place [2] on the mainland. Shanghai also ranks among the mainland's top league in the total volume of cross-border e-commerce transactions through channels like postal services, express delivery and overseas warehouses. With cross-border e-commerce fast becoming a mainstream global trade model, small businesses are set to emerge as a major force in world trade. Where Hong Kong companies are concerned, Shanghai can provide a desirable platform for imports to the YRD region or even the entire mainland market, either via general trade or cross-border e-commerce. Given Hong Kong's rich import and export resources for products around the world and strengths in various professional services, opportunities in mainland's import and domestic sales abound for Hong Kong companies which can maximise the use of Shanghai as their springboard.

For further information, please refer to HKTDC Research article:
Exploring Domestic Market of the YRD via Shanghai's Import Platform (Joint research series on Shanghai-Hong Kong Economic Co-operation)
---
[1] Products imported under the bonded import policy for online purchases (customs supervision code 1210) can be circulated within the special customs supervision zones or bonded logistics centres (type B) upon completion of the relevant procedures. Products imported under the bonded import policy for online purchases can also be circulated among different enterprises in the same region (centre). This greatly enhances cross-border e-commerce merchants' flexibility in moving their goods around based on business needs under the bonded policy.
[2] Shanghai Municipal Commission of Commerce
Mainland China
Mainland China
Mainland China
Mainland China