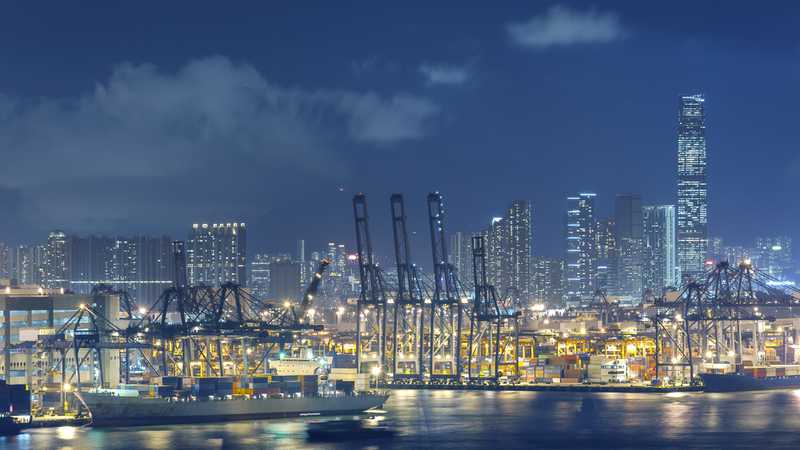 https://hkmb.hktdc.com/en/NDU4ODI0MjAx
2020 Mid-Year Export Review: Pandemic and Protectionism Combine to Trigger Double-Digit Decline
Hong Kong's export outlook has taken a turn for the worse as the global trade environment has deteriorated sharply amid the unprecedented Covid-19 pandemic, which has seriously disrupted global supply chains and severely dampened worldwide demand. According to the IMF, the pandemic is expected to trigger the worst economic shock since the Great Depression, aggravating the damage caused by trade protectionism regardless of the temporary relief offered by the first-stage of the Sino-US trade agreement signed in mid-January. As indicated by the latest HKTDC Export Index, exporters remain highly pessimistic across all major sectors and markets. In view of the threats of a sharply distressed global economy and ongoing trade protectionism, HKTDC Research has lowered its 2020 export growth forecast to -10% from -2% amid substantial downside risk.

Unlike SARS, which was short-lived and infected just a few thousand people in fewer than 30 countries in 2003, the coronavirus has proven much more contagious and damaging, having affected millions in more than 200 countries and territories, while looking likely to last for many more months, if not years. Widespread illness and sweeping lockdowns have seen economic activity nosedive around the world, as can be witnessed from Hong Kong's record GDP contraction of 8.9% in the first quarter of 2020, along with the sharp deterioration in GDP growth in mainland China (-6.8%), the EU (-2.6%), Japan (-2%) and the US (+0.2%) in the same period.
Subdued Overall Performance
Summary of Hong Kong's External Trade




2018

2019

January-April 2020

HK$ mn

Growth %

HK$ mn

Growth %

HK$ mn

Growth %

Total Exports

4,158,106

+7.3

3,988,685

-4.1

1,140,698

-8.1

Domestic Exports

46,294

+6.5

47,751

+3.1

13,543

-9.5

Re-exports

4,111,812

+7.3

3,940,935

-4.2

1,127,155

-8.1

Imports

4,721,399

+8.4

4,415,440

-6.5

1,267,969

-9.1

Total Trade

8,879,505

+7.9

8,404,126

-5.4

2,408,667

-8.7

Trade Balance

-563,292




-426,755




-127,271




Source: Hong Kong Trade Statistics, HKSAR Census and Statistics Department
Following on from the negative impact of the China-US trade dispute and weakened global demand in 2019, Hong Kong's export performance has been hard hit by the Covid-19 pandemic suppressing global consumer demand due to city lockdowns and store closures, as evident from a significant 29.3% decrease in the city's shipments of final consumer products in the first four months of 2020. Exports of luxury non-essential items, such as diamonds and jewellery products, recorded the biggest declines (50% and 33% respectively).

Hong Kong's poor export performance was well in line with neighbouring economies, reflecting the across-the-board impact of the pandemic. In the first four months of 2020, Hong Kong's total exports fell 8.1% year-on-year, while exports from mainland China, Japan and South Korea dropped 6.4%, 9.7% and 8%, respectively. Singapore and Taiwan, however, seem to have avoided similarly negative consequences, riding on the increased demand for medical products and digital equipment triggered by the pandemic. During the same period, Singapore's non-oil exports increased 2.6%, while Taiwan exports rose 2.4%.
In terms of export markets, there is a slight silver lining in terms of Hong Kong's exports to developing Asia. In the first four months of 2020, Hong Kong exports to mainland China showed meagre growth of 1.2%, a development buoyed by the lifting of lockdown restrictions and the resumption of work in the major cities at the end of March. Exports to markets with strong supply chain connections, including Taiwan and Vietnam, also grew (by 6.5% and 2.4% respectively).
Hong Kong's Total Exports by Primary Destination




2018

2019

January - April 2020

HK$ mn

Growth %

HK$ mn

Growth %

HK$ mn

Growth %

US

356,797

+8.1

304,004

-14.8

69,957

-26.6

EU(27)(1)

331,061

+11.0

306,168

-7.5

81,145

-22.8

Japan

129,318

+0.7

121,012

-6.4

34,856

-11.5

Developing Asia

2,952,102

+6.9

2,862,040

-3.1

850,283

-1.9

Mainland China

2,287,303

+8.6

2,210,854

-3.3

665,837

+1.2

ASEAN

308,165

+8.5

310,732

+0.8

92,098

-10.6

Latin America

78,763

+15.3

79,898

+1.4

20,304

-30.6

Middle East

82,644

-0.3

86,581

+4.8

26,460

-11.8

Emerging Europe

97,377

+29.9

90,022

-7.6

26,693

-14.2

Africa

42,803

+15.1

42,657

-0.3

12,000

-13.0

(1) Hong Kong Trade with E.U. will exclude United Kingdom due to Brexit.

Source: Hong Kong Trade Statistics, HKSAR Census and Statistics Department

In terms of industries, the electronics industry, which constitutes about 70% of Hong Kong's total exports, declined 3.2% year-on-year in the first four months of 2020, the smallest drop among the major industry sectors. Owing to the well-established electronics manufacturing production network in the region and strong inter-regional trade, Hong Kong exports of electronics to mainland China (+3.5%), Taiwan (+14.9%) and Vietnam (+40.1%), recorded remarkable growth in the first four months of 2020.
Hong Kong's Total Exports by Selected Industry Sector




2018

2019

January - April 2020

HK$ mn

Growth %

HK$ mn

Growth %

HK$ mn

Growth %

Electronics

2,841,910

+10.7

2,725,844

-4.1

804,920

-3.2

Clothing

108,520

-3.9

96,225

-11.3

18,698

-34.8

Precious Jewellery

56,965

+13.3

62,867

+10.4

13,960

-32.7

Watches & Clocks

66,331

+1.7

64,223

-3.2

13,762

-29.9

Toys

48,113

-1.3

34,918

-27.4

6,288

-30.0

Household Electrical Appliance

15,182

-2.9

15,476

+1.9

3,884

-24.2

Source: Hong Kong Trade Statistics, HKSAR Census and Statistics Department
Part of the deterioration in export performance can be attributed to weaker prices. The unit value index of Hong Kong exports fell 0.7% in the first four months of 2020, compared to a 1.1% rise over the same period in 2019.
Better Prospects in China and the ASEAN Bloc
Since the outbreak began in late 2019, the coronavirus has spread to more than 200 countries and territories. As a consequence, the IMF has predicted that the global economy will experience its "worst recession since the Great Depression, surpassing that seen in the global financial crisis a decade ago". In April, the IMF estimated that the global economy would shrink by 3% in 2020 – assuming that the pandemic recedes in the second half of the year – before growing by 5.8% in 2021.
Growth in the advanced economies, however, is projected to be hit hard by the widespread outbreak and the strict lockdowns. In addition to the above direct consequences, the developing economies could face extra stress in terms of external demand shock, tightened global financial conditions and a plunge in commodity prices.
Looking more specifically at the developed countries, US economic growth turned negative in the first quarter of 2020 for the first time since 2014, with annualised GDP growth contracting 5% quarter-on-quarter (though year-on-year growth stayed marginally positive at 0.2%). Subsequently, retail sales plunged 21.6% year-on-year in April, while the unemployment rate rocketed to a post-war high of 14.7%, with consumer spending expected to remain sluggish at best.
On top of weakened domestic demand in the US, export prospects in the country have been further clouded by Washington's recent threat to strip Hong Kong of its preferential status. While details of the possible US action have yet to be announced, any trade measures that result in higher tariffs on Hong Kong's exports to the country are unlikely to have significant impact as the city's domestic exports to the US account for just 0.1% of its total exports. Almost all (98.8%) of Hong Kong's exports to the US are re-exports, which would remain unaffected by changes to the US-Hong Kong tariff regime. Any change in US export control and regulations relating to Hong Kong, however, may run the risk of reducing the US trade surplus with the city, the largest among all US trade partners.
Turning to the EU, it's fair to say the pandemic has proved a major shock to all member states. In the first three months of 2020, the bloc suffered a 2.6% quarter-on-quarter plunge in economic growth, the sharpest decline since 2009. As a result, shrinking consumer demand is seen as inevitable, with unemployment set to continue to rise. EU-wide production losses, due to factory shutdowns in the automotive industry and other manufacturing production sectors, may count against Hong Kong exports, with demand notably weak for parts and components. With travel bans and social-distancing rules imposed by many EU governments, consumer demand for seasonal goods – such as apparel and fashion accessories – is expected to fall, casting a shadow on Hong Kong exports to the region.
Japan's economy, meanwhile, fell into technical recession after negative GDP growth for two consecutive quarters (-6.4% in 4Q19 and -3.4% in 1Q20). Drilling down a little further, private consumption has declined significantly due to weak consumer sentiment, while supply chain disruptions in mainland China have affected many Japanese manufacturers, especially those reliant on intermediate goods in the electronics and automobile industries. The postponement of this year's scheduled Tokyo Olympics to 2021 will obviously delay sales of memorabilia, with related consumer demand and procurement being pushed back 12 months, undermining the outlook for Hong Kong's exports to the country in the second half of the current year.
With regard to mainland China, its economy has been hard hit by the Covid-19 outbreak, with its GDP contracting by 6.8% in the first quarter of 2020. Despite this, a number of significant indicators – including industrial output and fixed investment – showed signs of an upturn in April, following the gradual lifting of the lockdown and the progressive resumption of production. Given its relative success in managing the outbreak, mainland China seems a more promising destination for Hong Kong exports than many other markets. This is particularly true with regard to exports of consumer goods, sales of which should be bolstered by the mainland government's strategy of promoting consumption as a major means of stimulating and rebalancing the economy.
Elsewhere in Asia, the ASEAN economies are expected to experience slower growth in 2020 overall given the economic fallout from the coronavirus. While private investment is likely to be subdued (given the lacklustre export performance of many member nations), inflows of foreign direct investment should remain relatively strong given the pressures of supply chain restructuring triggered by both the pandemic and the ongoing China-US trade tensions. Such a development could lead to an increased flow of capital goods and components, while the progressive implementation of the Hong Kong-ASEAN Free Trade Agreement will also enhance Hong Kong's trade within the region.
Key Risks: The Pandemic and the Rise of Protectionism
Undeniably, the pandemic remains the biggest single threat to Hong Kong's export outlook. As indicated by the latest HKTDC Export Index, 97.5% of exporters have seen their businesses suffer on account of the ongoing fallout from the virus outbreak
Although the number of new Covid-19 cases is declining in some countries and many governments have started lifting their containment measures, the World Health Organization (WHO) has warned that the global situation remains far from stable, while underlining that there is still a high risk of secondary and even tertiary infection waves. Inevitably, concerns over virus-related global supply chain disruptions, as well as rising trade protectionism, have prompted some companies to re-consider their sourcing arrangements, including relocating their manufacturing facilities to their home countries, a policy championed by a number of governments, notably the US and Japan. While any significant restructuring of the global supply chain is likely to take considerable time, pressure to diversify sourcing – especially away from the mainland – could add to export uncertainties over the near term.
Indeed, despite the signing of the phase-one trade agreement between the US and China on 15 January this year, tension between the two countries is seen as unlikely to subside, especially given the impact of such issues as Covid-19, the status of Hong Kong and the looming US presidential election in November.
Challenging Times for Hong Kong Exporters
Given the uncertainties over the length and depth of the economic downturn brought on by Covid-19 and the ongoing threat of trade protectionism, Hong Kong's export outlook is certain to remain highly challenging in the second half of 2020. In recognition of this, HKTDC Research has revised its 2020 Hong Kong's export performance forecast down to -10% (from -2%). This is the most downbeat forecast since 2009, when export levels dropped by 12.6% on account of the global financial crisis. This revision is partly derived from the latest HKTDC Export Index survey, which indicated that 82% of exporters expected a year-on-year drop in sales of 10% or more in 2020. Similarly concerning, some 65% of survey respondents confirmed they remained worried as to the likely negative impact of the Covid-19 virus.
With regard to particular major industries, the electronics sector – which accounts for 70% of Hong Kong's total exports – lost its growth momentum in the first four months of 2020. On the upside, however, prompted by the lockdown, the implementation of social-distancing measures and the wide adoption of work-from-home / e-learning arrangements, those electronics companies manufacturing such items as computers, webcams, microphones and medical applications may benefit from growing demand on account of the crisis.
By contrast, there's little sign of a similar windfall for apparel exporters. Indeed, the ongoing trend for production facilities to be relocated throughout South and Southeast Asian, combined with subdued consumer demand, has created a particularly tough environment for Hong Kong-based clothing exporters. In terms of the outbreak's impact on product trends, meanwhile, demand for comfortable, multi-purpose and athleisure wear is up as people seek out suitable apparel for sustained confinement at home.
The picture in the toy sector is no more reassuring. Overall, it's fair to say that Hong Kong's toy exports have evidently lost momentum with their level likely to decline for the rest of the year. Aside from the Covid-19 and trade tariff issues, a particular problem here is the rising popularity of online and mobile games, a development that could result in a fall in the number of video games purchased. Complicating things slightly, Hong Kong's export statistics do not provide a comprehensive account of the city's toy business as it largely takes the form of offshore trade, with many shipments not passing directly through the city.
Looking at more discretionary purchases, the outbreak has seen demand for traditional watches and clocks decline on a global basis. This, however, may be somewhat mitigated by increased demand for wearable tech and smartwatches with health-monitoring functions, a development seen as set to emerge as the key growth engine for Hong Kong's watch exports.
Almost inevitably, the slowdown in global economic growth is likely to weigh heavily on Hong Kong's jewellery exports over the course of 2020. Indeed, as the pandemic has progressed, demand for jewellery – particularly high-end items – has tumbled. It is, however, possible that purchasing intent with regard to stylish fashion jewellery, designer pieces and wedding / special-occasion items may prove a little more resilient.
Hong Kong
Mainland China
Hong Kong
Hong Kong
Mainland China
Hong Kong
Hong Kong
Mainland China
Hong Kong
Hong Kong
Hong Kong
Hong Kong
Hong Kong
Hong Kong
Hong Kong
Hong Kong
Hong Kong