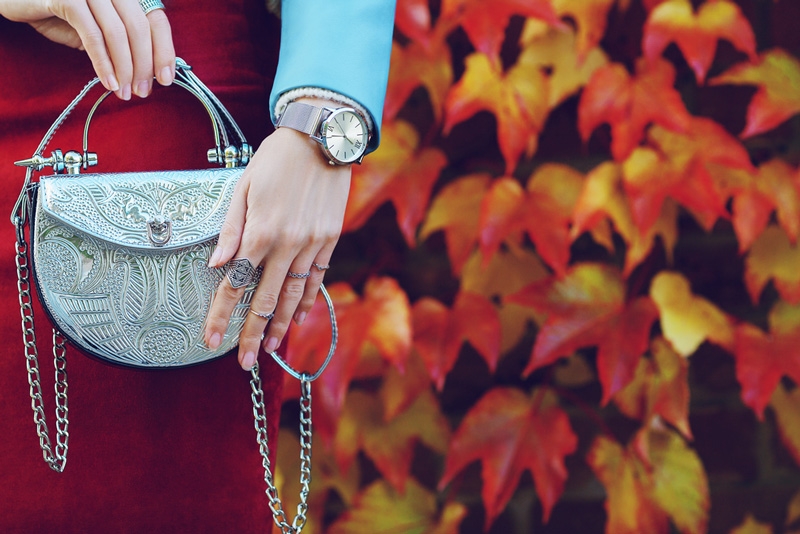 https://hkmb.hktdc.com/en/NDU0NTc3OTkz
The Malaysian Watches and Clocks' Market: Key Trends
In Malaysia, the growing aspirations of middle-class consumers and their increasing purchasing power have boosted sales of affordable luxury brands and fashion watches. Watch sales are forecast to rise, although intense competition has somewhat hampered this growth.
Demand for clocks, however, is weak as clocks are no longer necessities, but regarded as decorative items. Despite this, there is still sustained demand for designer clocks.
According to Euromonitor, the value of retail sales of watches and clocks in Malaysia is forecast to grow by some 5% per annum in 2019-2022, to reach MYR2.5 billion (US$600 million).
Casual/Fashion Watches Are Popular
As Malaysians develop more sophisticated tastes, they are becoming more demanding of watches. Watches have gradually evolved from traditional timepieces with practical functions into on-trend, decorative consumer items offering brand value. Watches mainly fall into four categories: work/business watches, casual fashion watches, sports watches and smartwatches. Consumers mainly wear watches to work or to attend important functions.
Watches have become fashion accessories, and changes in consumption patterns have also broadened the market for fashionable timepieces. This is equally true for specialist and general brands. The marketing strategy for fashion watches is to launch several new models each year as fashion accessories for different seasons.
Quartz Watches Are Preferred over Mechanical Watches
Most consumers in Malaysia buy quartz analogue watches rather than mechanical watches nowadays for lower cost of maintenance. Quartz analogue watches are popular as they are typically powered by a low-drain silver oxide battery, which can be easily replaced by a local jeweller or watchmaker. Some analogue watch styles have become classics and will never go out of style.
Over the past few years, there has been a boom in affordable watch brands. These brands differentiate with a carefully crafted a sense of brand cachet.
Quartz digital watches vary greatly in style and function. They can be used as both fashion statements and functional pieces. Digital watches are popular for outdoor activities, as they do not have moving parts.
Sales of Smartwatches Is on the Rise
Over the past few years, the Malaysian watches and clocks industry has been facing a fast-growing digital landscape that has significantly changed consumer behaviour, while rising demand for smartphones and electronic wearables has been pressuring the watches and clocks market.
Greater usage of smartwatches is expected among increasingly tech-savvy consumers in Malaysia, as smartwatches offer convenience and connectivity for today's busy urban lifestyles. The watch industry has taken note of the new trend, with Tag Heuer collaborating with Google and Intel for a longer battery life, competing head to head with Apple Watch.
Clocks Are Regarded as Decorative Items Rather than Necessities
The market size for clocks in Malaysia is comparatively small compared to watches. Average monthly sales for clocks are only 2% of total monthly sales of watches.
The government continues to improve fundamentals and implement new policies to boost the property market by offering special schemes for first-time buyers. The increasing number of houseowners indirectly generates demand for clocks. Young homeowners typically opt for budget house decorations, and clocks are one of the most popular choices among other decorative items. Fashionable and unique designs for clocks are usually in demand for home decoration, while simple clocks designs prevail in offices and schools in Malaysia.
In an era dominated by sophisticated devices, such as smartphones and computing devices which also tell the time, clocks are no longer necessities and demand for clocks in Malaysia is weak. Clock imports/production has declined by almost 50% in the last five years. The number of manufacturers has also decreased, as the business has become non-viable for some smaller players.
Clock makers have to be innovative in offering customised designer products to combat dwindling sales. Wall clocks with attractive designs and offering good quality at a reasonable price tend to dominate clock market sales, followed by simple analogue clocks of the type widely used in schools and offices.
Average Retail Prices Vary across States and Cities in Malaysia
The average price of watches is around MYR700. Compared with basic and mid-priced watches (which are typically between the range of MYR600-10,000), price competition between high-end watches (which range from MYR10,000-30,000) such as Girard-Perregaux, Breitling and Jaeger-LeCoultre is less apparent, since these brands rely on an image of exclusivity.
In terms of watch types, the average prices of sports watches, casual/fashion watches, business watches and smartwatches found in major cities such as Kuala Lumpur, Penang and Johor Bahru are higher than in other cities. The average price of watches is highest in Johor Bahru. This may be due to the location, only 14 miles away from Singapore, which attracts many Singaporean tourists to shop in the city. Singaporean tourists typically have higher purchasing power than Malaysians.
There is also a price differential among genders. For example, the average price of smartwatches owned by female consumers (MYR3,000) is higher than the average price for male consumers (MYR2,500). As the spending power of Malaysian consumers is increasing, they are more likely to make impulse purchases. The typical amount spent on an impulse buy is MYR800-1,500. A higher proportion of women than men buy watches on impulse.
Antique mantel clocks are usually expensive, with prices up to MYR10,000. Consumers prefer designer clocks that look expensive at affordable prices.
Note: This article is excerpted and edited from the report "Malaysia: Discovering Business Opportunities for Hong Kong Small-Medium Enterprises, 2019", commissioned by HKTDC and prepared by Euromonitor.
Watches & Clocks
Watches & Clocks
Watches & Clocks
Watches & Clocks
Watches & Clocks
Watches & Clocks
Watches & Clocks
Watches & Clocks
Watches & Clocks
Watches & Clocks
Watches & Clocks
Watches & Clocks
Watches & Clocks
Watches & Clocks
Watches & Clocks
Watches & Clocks
ASEAN
Southeast Asia
Hong Kong
Malaysia
Hong Kong
ASEAN
Southeast Asia
Hong Kong
Malaysia
Hong Kong
ASEAN
Southeast Asia
Hong Kong
Malaysia
Hong Kong
ASEAN
Southeast Asia
Hong Kong
Malaysia
Hong Kong
ASEAN
Southeast Asia
Hong Kong
Malaysia
Hong Kong
ASEAN
Southeast Asia
Hong Kong
Malaysia
Hong Kong
ASEAN
Southeast Asia
Hong Kong
Malaysia
Hong Kong
ASEAN
Southeast Asia
Hong Kong
Malaysia
Hong Kong
Hong Kong
ASEAN
Southeast Asia
Malaysia
Hong Kong
Hong Kong
ASEAN
Southeast Asia
Malaysia
Hong Kong
Hong Kong
ASEAN
Southeast Asia
Malaysia
Hong Kong
Hong Kong
ASEAN
Southeast Asia
Malaysia
Hong Kong
ASEAN
Southeast Asia
Malaysia
ASEAN
Southeast Asia
Malaysia
ASEAN
Southeast Asia
Malaysia
ASEAN
Southeast Asia
Malaysia