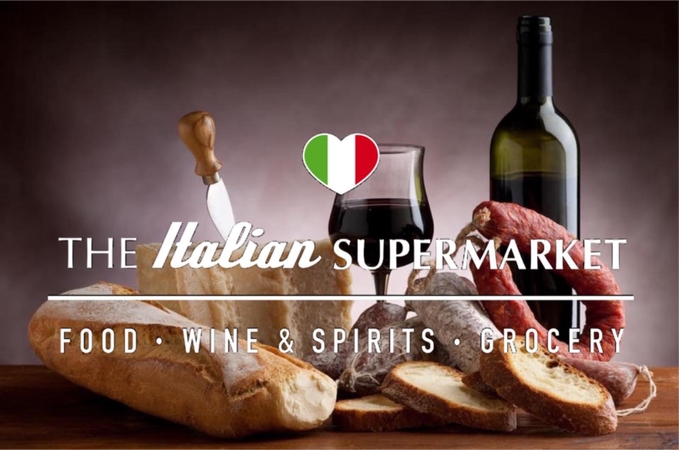 https://hkmb.hktdc.com/en/NDM3NDY3NjIx
Navigating Covid-19: A Foodservice Operator
Hong Kong is considered to be something of an Asian food paradise. Its residents, especially the younger generation dealing with the constraints posed by busy work schedules and tiny kitchens, are increasingly reluctant to cook at home and dine out instead on a regular basis. This may be why Hong Kong's food service business has proved to be so resilient in recent times. Hong Kong has outspent other Asian countries on consumer food service, with per capita spending reaching HK$16,100 in 2019 according to Euromonitor.
Hong Kong is home to more than 15,500 restaurants featuring a huge variety of cuisines and styles. One in every five is non-Chinese. Non-Chinese restaurants' revenue grew faster than the industry average of a compound annual growth of 4% in the five years ending 2018, and now accounts for one-third of the sector's total. 
However, in the last year and a half a series of economic and social events have put Hong Kong's catering industry under growing pressure. The city's restaurants saw their revenue decline 6% in 2019, and then plummet by almost a third in the first quarter of 2020 as demand was hit by the pandemic.
Hong Kong's Anti-epidemic Fund has stepped in twice so far to bail out the city's cash-strapped restaurateurs. However, some leading restaurants such as The Italian Club have instead chosen to rely primarily on digital technology as their response to the changing business dynamics of these uncertain times.
In an interview with HKTDC Research, The Italian Club revealed how the chain has revolutionised the traditional western restaurant business model by combining an authentic Italian dining experience catering to the mainstream market with an online business built from scratch amid the Covid-19 crisis.
Disruptive Innovation
The Italian Club, which has four restaurants in Hong Kong, has adopted a somewhat disruptive business model by reducing the role of star chefs. The Italian Club's CEO Stefano Balsamo explained the rationale behind this approach, saying: "In Italy, over 95% of Italian restaurants are small, family-owned businesses. As in most Western restaurants, the chefs are the soul of Italian restaurants. But this very much imposes a curb on the flexibility of a restaurant to expand. If the chef leaves, this can be a nightmare for any restaurateur."
Balsamo has extensive experience of marketing and catering in both Europe and the US, and an enthusiasm to take the authentic Italian food experience worldwide. He sees Hong Kong as the perfect place to find a solution to the limitations of this traditional restaurant business model. Pointing to the example of a number of well-established Chinese restaurant chains in Hong Kong which have rationalised by standardising food processing, cooking and other kitchen procedures, Balsamo said: "By standardising the kitchen work, we are able to create not only a chef-free environment, but a scalable, flexible business model. Instead of paying a fortune for a master chef, the chef-free feature of our restaurants allows us to offer better pay for all staff. With a higher-than-average salary for entry staff, our restaurants have been able to attract a team of highly committed and energetic staff with an average age of way below 30 – an asset with which we are ready to scale up locally and internationally."
Surprisingly perhaps, this disruptive innovation has not undermined the chain's capability to deliver an authentic Italian dining experience. By serving food made entirely from traditional Italian recipes and with certified Italian ingredients, The Italian Club can successfully recreate the taste of Italy at a reasonable price, which makes it more accessible to all walks of life in Hong Kong. For example, a lunch set in its Soho Central restaurant, including a main course, one side and a soft drink, costs as little as $58.
The Italian Club also benefits from its social media marketing. By sharing stories of Italian food and beverage on different social media channels, it has succeeded in creating a dedicated following of Hong Kong food lovers, while at the same time promoting the image of Italian food and beverages. For example, in a recent Facebook post, it shared with readers where and how its Mozzarella and Burrata cheeses are made, and the certificates - such as the Protected Designation of Origin (DOP) and Protected Geographical Indication (IGP) – that they have earned for their safety and quality.
Balsamo opened the chain's first restaurant in Soho Central in 2018, and swiftly expanded to other less central districts where one would not expect to come across Italian restaurants as much. The Italian Club's other establishments include two in Mong Kok and one in Tai Po. Anticipating further expansion across the city, Balsamo said: "Looking forward, we would like to see the restaurant chain open in every corner of Hong Kong."
Balsamo is also keen to see new funding coming into the chain to scale it up locally, regionally and internationally. He outlined his vision for the chain's future, saying: "Hong Kong has ample funding sources and options, with many institutional and individual investors looking for good buys. Our early success is a testimony to how we could grow flexibly and fast, without compromising on food quality and customer experience, in Hong Kong, the Greater Bay Area and markets further afield.
"Moreover, the tax environment in Hong Kong is very favourable for potential investors and franchisees. This is especially true when you compare it with Italy where the tax rate on a restaurant's profit can rise as high as 60%, making it very hard, if not impossible, to find an investor for rapid, large expansion."
The Italian Club is keeping a particularly close eye on mainland China, with its market of 1.4bn-plus people with a growing appetite for quality food and authentic dining experiences. Balsamo confirmed that the mainland was a definite candidate for the chain's expansion, and with the help of a local partner, it has already opened an office in Shanghai and obtained an import licence.
Online Initiative
March 2020 was a tough month for catering businesses around the world. Many restaurants were forced to temporarily close their doors as governments imposed lockdown measures to combat the coronavirus. To try to overcome this, in April The Italian Club launched a new online initiative, The Italian Supermarket, offering a wealth of Italian food ingredients and freshly-made Italian gourmet food for sale.
Explaining how the company had taken advantage of the crisis to implement the innovation, Balsamo said: "This is actually not a brand new idea, but something that has its origin in the creation of the whole new restaurant model. However the Covid-19 pandemic has made it a prime time to roll it out. The 'new normal' of staying at home or avoiding social gatherings has somewhat altered Hongkongers' eating habits, creating a huge demand for food delivery services and home cooking supplies."
Riding these new trends, The Italian Supermarket has received a very positive reception from the local community. This has been amplified by its adept use of social media marketing. When the first Central restaurant opened in 2018, the company opened official accounts in both Facebook and Instagram, and since then has actively engaged consumers through social media. It has more than 15,000 likes on its Facebook page and over 2,200 followers on its Instagram channel. Its Facebook post on the opening of The Italian Supermarket has earned more than 2,000 likes, a popularity which translated into over 1,500 online orders in its first month of opening.
Making this business model work during a prolonged period of social distancing, however, requires the ability to ensure the fast, reliable delivery of both freshly-made food and food ingredients. Outlining the challenge, Balsamo said: "A customer can buy a bottle of Italian wine, a lump of dough and a pack of Parma ham at our supermarket at the same time he or she orders a grilled Chianina Fiorentina steak and a carbonara spaghetti from our restaurants. So we need a logistics partner capable of handling both of these orders quickly and reliably.

"This is where the home-grown last-mile logistics solution company Zeek comes into play. It can guarantee a free delivery service across Hong Kong within 60 minutes for any order over HK$188.
"We've been approached by other delivery companies, but it just doesn't work out either because of their distance limit or data-sharing restrictions. With Zeek, we can have more authority over everything from how far we would like to deliver our food to the opening and closing hours of our restaurants. Most importantly, we can own the geospatial data generated from the orders to perfect our business decisions."
Balsamo also highlighted the success that The Italian Club has had linking its online and offline businesses, adding: "Our Offline-to-Online or Online-to-offline (O2O) setting is creating a synergy loop. By integrating The Italian Supermarket into the existing website of The Italian Club restaurants, we're happy to see our supermarket bringing in new customers to the restaurants and vice versa, and we're hopeful that this will remain to be the case post-Covid-19."
Food & Beverages
Food & Beverages
Food & Beverages
Food & Beverages
Food & Beverages
Food & Beverages
Food & Beverages
Food & Beverages
Food & Beverages
Food & Beverages
Food & Beverages
Food & Beverages
Food & Beverages
Food & Beverages
Hong Kong
Hong Kong
Hong Kong
Hong Kong
Hong Kong
Hong Kong
Hong Kong
Hong Kong
Hong Kong
Hong Kong
Hong Kong
Hong Kong
Hong Kong
Hong Kong
Hong Kong
Hong Kong
Hong Kong
Hong Kong
Hong Kong
Hong Kong
Hong Kong
Hong Kong
Hong Kong
Hong Kong
Hong Kong
Hong Kong
Hong Kong
Hong Kong