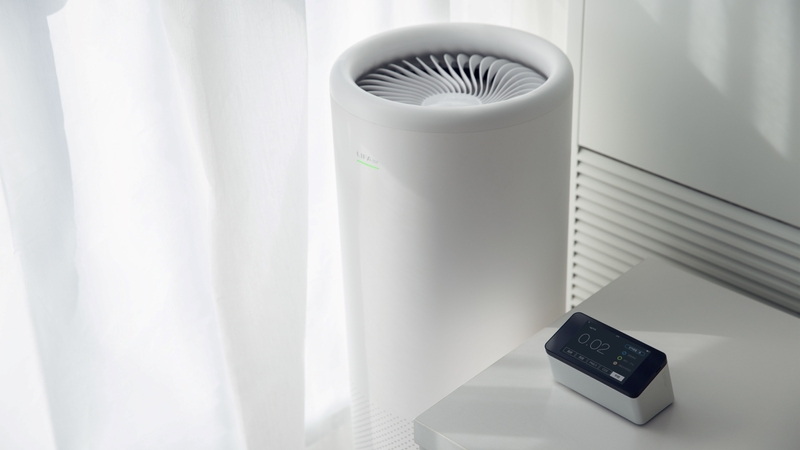 https://hkmb.hktdc.com/en/NDIyODA5NTYw
The Greater Bay Area: A Breath of Fresh Air
If ever there was a time for improved air quality, it is now. A Finnish company is working from its Asia-Pacific headquarters in Hong Kong to provide the commercial, institutional and household solutions increasingly in demand.
Founded in the Finnish capital of Helsinki in 1988, LIFAair has a wealth of experience in the business of air cleaning. It opened its Hong Kong office in 2000 (immediately prior to the SARS epidemic) and since then has expanded its customer base to not only major clients – both commercial and institutional – in the Special Administrative Region (SAR), but also provides products to domestic clients across the Pearl River Delta and has a major production facility in Guangdong Province.
Joint Venture
Having entered a joint venture partnership alongside a mainland Chinese company with a production facility in Dongguan in 2015, LIFAair is now planning to expand its operations and take full advantage of the opportunities offered by the Greater Bay Area (GBA) initiative as it unfolds over coming months and years.
The GBA aims to closely link nine provincial cities in Guangdong province with the Hong Kong and Macao SARs to create an economic zone that will form a key component in the next phase of China's economic development. The area covered by the initiative has a combined GDP of US$1.6 trillion.
An outline development plan for the GBA was unveiled by the Central Government in Beijing in February 2019 and forms part of China's wider economic strategy encapsulated in the Belt and Road initiative. The area covered by the GBA plan includes a population – and potential market – of more than 70 million people.
A Family Affair
The Hong Kong-based Vice President of LIFAair, Eppu Makipaa, is keen to stress the family credentials of the company and says he has been involved in the business, under the tutelage of his father, since the age of 13.
Makipaa said: "Since our founding in 1988 we have worked in many fields of operation, including working with the Finnish and other militaries in the middle east and Asia to help provide protection against the threats of nuclear, chemical and biological warfare. As a result, we are acutely aware of the standards and discipline that is required to create the best protection for our customers."
LIFAair is well placed to make a great contribution in fighting the current viral epidemic. Makipaa said: "Of course, the current situation with the coronavirus is extremely serious, but it is also an opportunity for us to expand the business. However, more importantly we are offering our experience and expertise to help keep businesses, institutions and individual customers as safe as possible when it comes to air quality."
Major Clients
The major casino companies in Hong Kong's sister SAR, Macao, are among some of LIFAair's most significant clients. Makipaa said: "We are providing thorough air conditioning duct cleaning systems for pretty much every major gaming operator in Macao. We also provide the same service for major Hong Kong entities, such as the Mass Transit Railway Corporation (MTRC) and the headquarters of the Independent Commission Against Corruption (ICAC)."
The company also provides air filtration systems for ambulance services – including that of Finland and Hong Kong. Its technology ensures the air expelled from ambulances is cleaned before it is exposed to the public.
The bulk of LIFAair's sales in Hong Kong are straight to customers, either commercial or individual, via major retail chains such as Jselect, PCCW and Fortress. By contrast, the bulk of mainland sales are online.
While the research and development component of the company's work is very much rooted in Finland, five-and-a-half years into its joint venture in Dongguan LIFAair has a solid production base in the heart of the GBA.
Ideal Testing Ground
Makipaa believes that Hong Kong is an ideal testing ground for the company's products, including a brand-new personal air purifier which is expected to be launched in the city in May 2020. The 6G Cool – which was researched and developed by LIFAair's experts in Finland and is being produced at the company's Dongguan facility – will take personal air purifying to a new level, according to the businessman.
Makipaa said: "The great thing about Hong Kong is its legacy value on a global scale as far as hygiene and fighting viruses is concerned. Basically, if a product in this field is accepted by the public in Hong Kong, it will be accepted by the global marketplace, such is city's experience in the area of public health and cleanliness."
The handheld rechargeable 6G Cool device purifies the personal airspace around an individual. It can be hung round a user's neck while out and about or sat on an office desk. It is just one in an array of personal, office and industrial purifying devices available from LIFAair.
Makipaa said: "The new product is technologically disruptive to what is currently available in the market. We are able to retail it at a very competitive price, thanks to our firm manufacturing and marketing footholds in the GBA."
Big Rise in Demand
Makipaa said that at its height over the Chinese New Year period, LIFAair's Dongguan factory was operating 24-hours a day, seven days a week to meet demand. Since the start of the coronavirus crisis, inquiries for the company's products – which include face masks and air purifying units of varying sizes – has increased tenfold.
He said: "At the height of production, we were manufacturing two million masks a week and we were also able to react quickly to the Wuhan situation by donating a large number of masks to the provincial government. We are also producing for other provincial governments around mainland China.
"Everyone around the world should look to what has been done in the field of public hygiene in Hong Kong and mainland China and learn from it."
Among other landmark air purifying operations carried out by LIFAair was securing cleanliness at venues during the Beijing Olympic Games in 2008. Also, in 2015 LIFAair launched an array of new brands and household products in China. The products were the result of a combination of more than 30 years of experience in the business and employed the expertise of Finnish developers working in one of the most demanding clean-air environments in the world.
Environmental Protection
Environmental Protection
Environmental Protection
Electronics & Electrical Appliances
Health & Beauty
Electronics & Electrical Appliances
Health & Beauty
Electronics & Electrical Appliances
Health & Beauty
Electronics & Electrical Appliances
Health & Beauty
Electronics & Electrical Appliances
Health & Beauty
Electronics & Electrical Appliances
Health & Beauty
Electronics & Electrical Appliances
Health & Beauty
Electronics & Electrical Appliances
Health & Beauty
Electronics & Electrical Appliances
Health & Beauty
Electronics & Electrical Appliances
Health & Beauty
Scandinavia
Western Europe
Mainland China
Hong Kong
Finland
Hong Kong
Scandinavia
Western Europe
Mainland China
Hong Kong
Finland
Hong Kong
Scandinavia
Western Europe
Mainland China
Hong Kong
Finland
Hong Kong
Hong Kong
Mainland China
Scandinavia
Western Europe
Hong Kong
Finland
Hong Kong
Mainland China
Scandinavia
Western Europe
Hong Kong
Finland
Hong Kong
Mainland China
Scandinavia
Western Europe
Hong Kong
Finland
Hong Kong
Mainland China
Scandinavia
Western Europe
Hong Kong
Finland
Hong Kong
Mainland China
Scandinavia
Western Europe
Hong Kong
Finland
Hong Kong
Mainland China
Scandinavia
Western Europe
Hong Kong
Finland
Hong Kong
Mainland China
Scandinavia
Western Europe
Hong Kong
Finland
Hong Kong
Mainland China
Scandinavia
Western Europe
Hong Kong
Finland
Hong Kong
Mainland China
Scandinavia
Western Europe
Hong Kong
Finland
Hong Kong
Mainland China
Scandinavia
Western Europe
Hong Kong
Finland