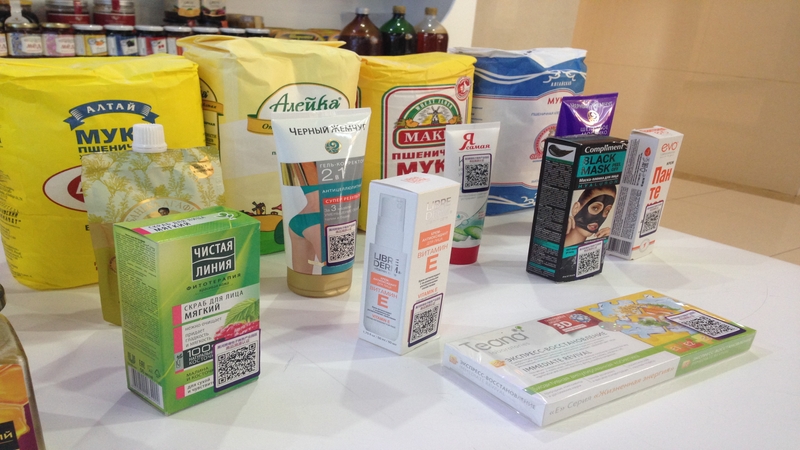 https://hkmb.hktdc.com/en/NDExMzQ4NjYy
Belt and Road and Northern China: Heihe, Thriving on the China-Russia Border
Heihe, Heilongjiang's most northwestern city bordering Russia, is set to play a major role in the development of cross-border e-commerce in China's northernmost free trade zone, while also seen as likely to prove crucial in moves to boost cross-border infrastructure connectivity.
The city of Heihe in northwest Heilongjiang province lies on the Chinese border with Russia. Across from the city, on the other side of the Heilong Jiang (or Amur River), is Blagovéshchensk, the third largest city in the Russian Far East and capital of the Amur Oblast region. The two cities are called the "Twin Cities of China and Russia". In 1992, Heihe was included among the first set of border ports in China's "opening up" programme. In 2019, after nearly three decades of development, Heihe became the northernmost free trade zone in China with the inauguration of the China (Heilongjiang) Pilot Free Trade Zone (FTZ).
Cross-Border E-Commerce Hub
As its external trade expands, Heihe is actively assembling a cross-border e-commerce platform to accelerate the growth of its import/export business and industrial sector. In 2015, the city began building a cross-border e-commerce park. Two years later, this became one of the first provincial e-commerce demonstration zones in Heilongjiang. The aim of the park is to set up a number of cross-border e-commerce platforms and support a sizeable e-commerce import/export sector. Its activities have been extended across the border, with the setting up of an incubator and offshore warehouse in Blagovéshchensk. In the first half of 2019, transaction volume at the Heihe cross-border e-commerce park topped Rmb570 million, and comprised 60% of Heihe's total e-commerce transactions.
In recent years, Russian enterprises have devoted great efforts towards venturing into the mainland Chinese market. Some Russian products, such as flour, foodstuffs and oil, health products and snacks, are particularly popular among consumers in Heilongjiang. Epinduo is an e-commerce trader operating in the Heihe cross-border e-commerce industrial park. The company deals in a wide range of imported Russian products, buying its merchandise in bulk through its overseas sourcing centres in major Russian cities like Moscow, Yekaterinburg and Ulyanovsk. For the benefit of Chinese consumers, QR code tracking tags with product information in Chinese are attached to these products. Epinduo intends to set up an operation base in Harbin to open direct sale and franchise stores, integrating the online and offline sales models to offer Russian goods to different parts of the country.
Processing Activity: Scope for Growth
The Heihe Bonded Logistics Centre (Type B) is the first such centre in Heilongjiang. It has many functions, including bonded storage, international logistics, simple processing, re-exports, product display and the refunding of export value-added tax. The "warehousing-based tax refund" policy allows businesses to apply for tax refunds as soon as the goods to be exported are delivered to a bonded logistics centre. This helps increase enterprises' liquidity. Import activities at the centre are dominated by cross-border e-commerce traders engaging in imports of food, daily necessities and cosmetics from Russia.
The difference between a bonded logistics centre and a comprehensive bonded zone it is that a bonded logistics centre is only allowed to run storage, logistics and cross-border e-commerce operations, and not processing activities. As part of the China (Heilongjiang) Pilot FTZ, the creation of a comprehensive bonded zone is planned for Heihe, which would mean that bonded processing could soon be developed in the city. However, the Heihe port is involved primarily in China-Russia trade, and processing enterprises here may not fully enjoy the bonded zone's privileges as they often fail to meet the requirement of having both their sources of raw materials and target markets located outside China. Businesses which process materials imported from Russia to make products for the domestic market rather than export will still have customs tariffs levied on those products when they leave the bonded zone. The ratio of imports to exports in Heilongjiang is as high as 15:1. In 2018, less than 1% of the province's total exports and imports involved processing with supplied materials, and only 5% involved processing with imported materials.

Despite this, carrying out bonded processing in Heihe is still an attractive option for some sectors - in particular those whose products are subject to national import quotas, such as foodstuffs. One example of this is flour. Russian flour is popular with Heilongjiang consumers, but imports of it are limited by quotas. However, companies can process flour in the comprehensive bonded zone into downstream products like bread and noodles. In this way, they can get round the import quota system, using raw materials imported from Russia and selling the finished products in the mainland market.
The comprehensive bonded zone in Suifenhe opened in December 2010. It is the first comprehensive bonded zone in Heilongjiang and the only one along the China-Russia border.
Zinn Bach Craft Beer set up its factory in the Suifenhe comprehensive bonded zone in 2016 and started production in December 2018. Zinn Bach produces craft beer on imported equipment using raw materials from different countries, including hops from the US and malt from Australia. Zinn Bach is exempted from the relatively high customs tariffs on these raw materials, and there is no tariff on its beer when it is sold in the mainland market. Zinn Bach's experience shows a company does not need to have both its source of raw materials and its target markets located outside China to take advantage of the preferential policies of comprehensive bonded zones and enhance the competitiveness of their product.
Cross-Border Infrastructure Connectivity
The Heihe port is the nearest Chinese port to the Russian border. As Heihe lies across the Amur River from Blagovéshchensk, river transport is the main way of carrying passengers and freight between the two cities. The two cities' passenger terminals are only 650 metres apart, with the ferry journey taking a mere 10 minutes. Freight transport is also relatively straightforward, the distance between the two cities' cargo terminals being just 3,500 metres. After goods are loaded onto trucks in Blagovéshchensk, the trucks are ferried across the river to Heihe. The goods are then transferred to Chinese trucks for delivery to different mainland destinations. Goods transported between the two sides through this channel include imports of soybean and wheat from Russia and exports of Chinese fruits and vegetables to Russia.
Heihe port's transportation capacity is, however, somewhat constrained by seasonal factors. As Heihe's winter is very cold and the spring and autumn seasons fall into a "drift ice period", river transport is only available for 240 days in a year. To counter this disadvantage, Heihe and Blagovéshchensk started constructing pontoon bridges in 2012 to enable trucks and passenger vehicles to cross the river and customs to operate for a longer period during the "drift ice period". Since the construction of these bridges, the port's capacity has reportedly risen by 30%.
Further efforts have been made to link up the two cities' infrastructure facilities. Construction of the Heilongjiang highway bridge linking Heihe and Blagovéshchensk began in December 2016. It is the first China-Russia cross-border bridge to be built across the Amur River. Construction works have now been completed, and its opening is planned for 2020. The port at the Heihe-Heilongjiang highway bridge is expected to handle 2.85 million passenger trips and 6.2 million tonnes of goods each year. In addition, works on the China-Russia cross-river ropeways started in July 2019, which will provide another transportation option for China-Russia trade.
Architecture & Planning
Architecture & Planning
Architecture & Planning
Mainland China
Mainland China
Mainland China