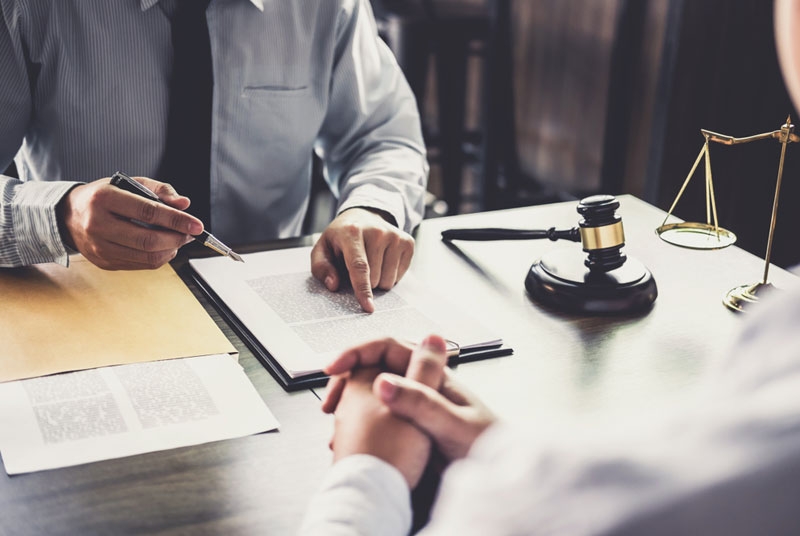 https://hkmb.hktdc.com/en/NDExMzMyNDI2
Hong Kong's Professional Services Sector: Upgrading the Greater Bay Area
Executive Summary

The Guangdong-Hong Kong-Macao Greater Bay Area (GBA) is one of China's most open economic regions. Industries in the GBA are moving towards more high-tech and higher value-added development through transformation and upgrading. Local enterprises are actively seeking co-operation and partnership with foreign parties to tap new markets and explore further business opportunities. In contrast to processing trade and production activities in the past, these new operations usually involve more complicated commercial and legal arrangements and may even touch on the rights and interests of third parties or foreign enterprises. GBA enterprises are therefore in great need of professional services to effectively deal with foreign-related business matters and respond in a timely manner to commercial disputes and other challenges. In recent years, the international trade and investment environment has also become more complex. Some economies have introduced trade barriers against imports from China on the pretexts of anti-dumping or countervailing, and the negative impression that intellectual property right infringement is rampant among mainland enterprises is widespread. GBA enterprises are facing an increasingly difficult external business environment against this backdrop.  
For example, in a report released by the Organisation for Economic Co-operation and Development and European Union Intellectual Property Office in 2019, mainland China was regarded as a major source of counterfeit products. In its recent trade disputes with China, the United States has accused China of stealing intellectual properties and trade secrets from the US, and forcing the transfer of technologies from foreign-invested enterprises (FIEs). Since 2018, the US has repeatedly levied additional "301 tariffs" on mainland products with an export value of hundreds of billion US dollars. Whilst claiming to be concerned about national security, the US has also imposed trade restrictions on exports to certain Chinese technology companies. While the US and China have concluded the first phase of  Economic and Trade Agreement in January 2020, and China has put in place new laws and regulations including Foreign Investment Lawto strengthen FIE protection, the US and other trading partners are still keeping an eye on China's actions in such areas as intellectual property protection, technology transfer and government subsidy. As allegations against mainland enterprises and commercial disputes involving them are unlikely to disappear in the near future, the operation of GBA enterprises heavily engaged in foreign trade may be disrupted and they may need to seek professional services to help them overcome these challenges.
Mainland cities within the GBA and the Pearl River Delta region have gradually built up a network of modern industry. Local manufacturers are now more willing to invest in automated production plants in order to elevate their productivity and output quality. They have also increased their investment in advanced technologies including the internet of things, big data analytics, new generation communications, artificial intelligence and robotics applications. Some enterprises have transformed their operation from processing trade to the production, retail and branding of original designs to expand their domestic and overseas markets further. They have also applied for patent registration for these designs and technologies to protect their intellectual property.
In recent years, the earnings before tax for industries in Guangdong province has gradually risen from a rate of 8.4% in 2000 to 9.5% in 2018, indicating that the transformation and upgrading have started to yield results. As the top national spender on R&D, Guangdong province is pooling R&D activities in the GBA, building up strength in the region. The rapid growth in the province's overall applications for trademark registration also points to the fact that GBA enterprises are stepping up their efforts to protect their brands through trademark registration.
In the face of intense market competition and external challenges, most GBA enterprises, particularly those striving to 'go out' for international development, indicate that they need proper professional input to support their business strategies. According to many service providers, when small and medium-sized enterprises (SMEs) on the mainland are confronted with more complicated commercial arrangements and international operation, they lack the resources to understand the laws and regulations of overseas markets. Compared with large enterprises, SMEs have even greater needs to seek cross-border professional support for services and solutions involving market strategy, intellectual property management, tax planning and risk control. Assistance is also required in responding promptly and actively to local or foreign allegations of dumping, intellectual property infringement and other natures, and in securing cross-border mediation, arbitration and litigation management services for trade disputes that involve third or multiple parties. Such services should help them meet challenges in an effective and timely manner to ensure the sustainable development of their businesses.
Guangdong, Hong Kong and Macao's gradual introduction of the liberalisation measures under the CEPA and GBA plan has attracted many mainland professional service providers to step up co-operation with their Hong Kong and Macao counterparts in providing more cross-border services to mainland enterprises operating in GBA. For Guangdong province, it has gradually rolled out a policy of "early and pilot implementation" in recent years, putting in place trial measures for Hong Kong (and Macao) law firms to form partnership associations with mainland law firms with the approval of the Ministry of Justice . The mainland also concluded a revised agreement on trade in services with Hong Kong in November 2019 under the CEPA framework, further lowering the threshold for Hong Kong companies and professionals to access the mainland market. One example is the removal of the minimum capital input requirement for the Hong Kong party in its partnership association with a mainland law firm, with effect from June 2020, so as to provide Hong Kong's small and medium-sized law firms with easier access to the mainland market.
However, according to some service providers, many mainland enterprises do not fully understand their need for professional input, nor do they have a good grasp of the uses and benefits of these services. For example, not many enterprises know how to engage legal services for meeting compliance requirements and devising risk prevention plans. This is particularly the case with smaller enterprises in dealing with foreign parties. In addition, mainland enterprises lack effective channels for sourcing professional services, and proper platforms for accessing cross-border service support. On the whole, mainland enterprises do not have much idea about the professional service providers of Hong Kong. As for Hong Kong, some service providers point out that they have encountered many practical problems in providing cross-border services, as they are not well versed in the mainland's tax regime, foreign exchange and other commercial and management systems. They also lack marketing and support networks on the mainland. In fact, most Hong Kong service providers are SMEs with limited resources, and therefore find it difficult to engage with the right mainland enterprises in the GBA and provide them with effective services.
In view of this, service providers have proposed that Guangdong, Hong Kong and Macao should work together on promotion activities in GBA so that mainland enterprises can learn more about the professional services available. Assistance should be given to the service sectors of the three regions to set up a professional platform to facilitate cross-border service co-operation. In addition to providing business matching services, measures should also be taken to promote exchanges and discussions about cross-border co-operation among service providers in Guangdong, Hong Kong and Macao, and to help small and medium-sized service providers access the mainland market in GBA. Some service providers suggest that the mainland could help them tackle the foreign exchange, tax reporting and other practical problems they face. In the long run, the authorities could provide further measures under the existing co-operation framework, such as those facilitating Hong Kong's small and medium-sized service providers to set up a presence more conveniently in the mainland cities of GBA and other areas in Guangdong province to help mainland enterprises handle foreign-related business matters. In this way, GBA can draw on professional expertise more efficiently to push forward its industrial transformation and upgrading process.
Please click to read the full report.
Legal Services
Intellectual Property
Legal Services
Intellectual Property
Legal Services
Intellectual Property
Legal Services
Intellectual Property
Legal Services
Intellectual Property
Mainland China
Hong Kong
Hong Kong
Mainland China
Hong Kong
Hong Kong
Mainland China
Hong Kong
Hong Kong
Hong Kong
Mainland China
Hong Kong
Macau
Hong Kong
Mainland China
Hong Kong
Macau
Hong Kong
Mainland China
Hong Kong
Macau
Hong Kong
Mainland China
Hong Kong
Macau
Hong Kong
Mainland China
Hong Kong
Macau