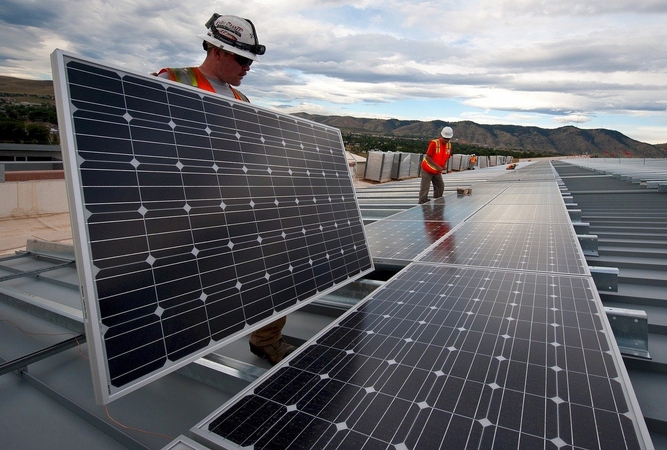 https://hkmb.hktdc.com/en/NDEwNjMzOTk2
Bifacial Solar Panels Could Face Safeguard Measures from 18 May
The Office of the U.S. Trade Representative will ask the U.S. Court of International Trade to lift an order preliminarily enjoining the withdrawal of the exclusion of bifacial solar panels from the safeguard measures on solar products.
The Section 201 safeguard on crystalline silicon photovoltaic cells and other CSPV products containing these cells consists of (i) a tariff-rate quota on CSPV cells not partially or fully assembled into other products, with an unchanged duty rate for the in-quota quantity and a higher duty rate for over-quota articles, and (ii) a higher duty rate on other CSPV products. In June 2019 USTR excluded from this safeguard bifacial solar panels that absorb light and generate electricity on each side of the panel and that consist of only bifacial solar cells that absorb light and generate electricity on each side of the cells.
This exclusion was withdrawn as of 28 October 2019 after USTR received information demonstrating that global production of bifacial solar panels is increasing, that the exclusion would likely result in significant increases in imports of these goods, and that such imports likely would compete with domestically produced monofacial and bifacial CSPV products in the U.S. market. However, the CIT subsequently found that USTR had not completed the proper procedures for withdrawing the exclusion and issued a preliminary injunction against it.
If the CIT decides to lift its preliminary injunction, the safeguard measures on solar products would apply to bifacial solar panels as early as 18 May.
Electronics & Electrical Appliances
Electronics & Electrical Appliances
Electronics & Electrical Appliances
Electronics & Electrical Appliances
Electronics & Electrical Appliances
North America
USA
North America
USA
North America
USA
North America
USA
North America
USA