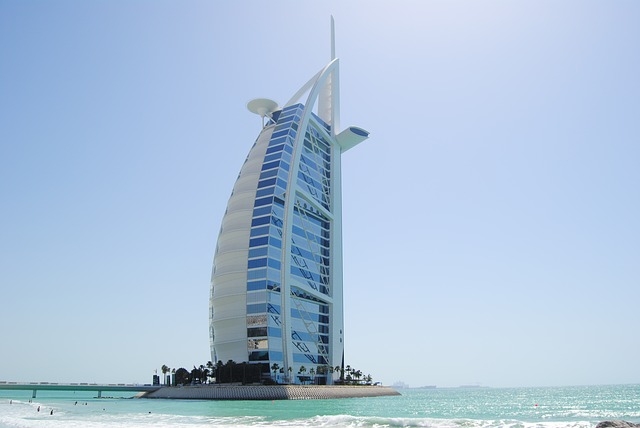 https://hkmb.hktdc.com/en/NDEwNTE4Mzg4
UAE: Dubai Introduces Incentive Packages for Free Zones
The Dubai Free Zones Council (DFZC) has launched a five-point economic stimulus package, commencing 1 April 2020, for the emirate's free zones, part of its efforts to ease the impact of the Covid-19 pandemic on businesses, specifically small and medium-sized enterprises.
The five-point package's key features are zone rental payments deferral for up to six months, payment in instalments for fees due to various authorities, refunding of security deposits and guarantees, waiving certain financial penalties for companies and individuals, and issuing temporary contracts that enable the free movement of labour between firms operating within the free zones for the rest of the year.
According to DFZC, the free zone stimulus builds on the existing measures introduced on 19 March in the Dubai government's stimulus package. They will further cut business costs and help give firms the liquidity required to combat the health crisis, while remaining competitive and maintaining sustainable growth.
In addition to the DFZC, the measures have also been implemented by the Dubai Silicon Oasis Authority, the Dubai Airport Free Zone Authority, the Jebel Ali Free Zone, the Dubai World Trade Centre, the Dubai International Financial Centre (DIFC), the Dubai Development Authority, Dubai South; Meydan City Corporation, and the Dubai Multi Commodities Centre (DMCC).
Individual zones are also introducing a number of unique measures. Sultan Ahmed bin Sulayem, Group Chairman and CEO of DP World and the CEO & Chairman of the Ports, Customs & Free Zone Corporation said: "We are keen to provide the necessary support for companies through a package of discounts and exemptions from fees in Jebel Ali Free Zone (JAFZA), National Industries Park (NIP) and Dubai Cars & Automotive Zone (DUCAMZ). This includes waiving fines on expired trade licences for companies operating in these zones. In addition, new companies can start businesses without paying licence fees for the first year."
The DIFC is also considering introducing more initiatives. Under consideration are waiving annual licence fees for new companies during the next three months, with a 10% discount on renewal fees for existing licences during the same period; the postponement of payment plans for all commercial properties owned by DIFC Investments for a period of six months; and reducing DIFC ownership transfer fees from 5% to 4% for any property sale that occurs within a specified three-month period.
Middle East
United Arab Emirates
Middle East
United Arab Emirates
Middle East
United Arab Emirates
Middle East
United Arab Emirates
Middle East
United Arab Emirates
Middle East
United Arab Emirates
Middle East
United Arab Emirates
Middle East
United Arab Emirates