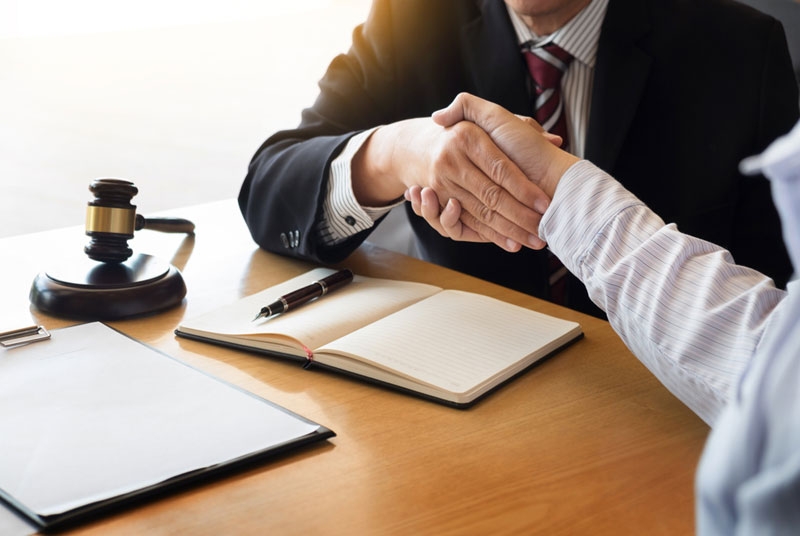 https://hkmb.hktdc.com/en/NDE2NTE5MjQ5
Industrial Transformation and Upgrading in GBA: Trends and Challenges
Challenges Posed by the Changing External Environment
The Guangdong-Hong Kong-Macao Greater Bay Area (GBA) is one of the most open and economically vibrant regions in mainland China [1]. In the face of intensifying international competition, slowing global economic growth, rising production costs and labour shortages on the mainland, the industrial sector in the GBA is transforming and upgrading itself. Many enterprises in Guangdong, Hong Kong and Macao, are not only developing higher value-added businesses relying on their own resources, but also capitalising on the regional advantages and economic resources of the area to enhance their competitiveness. They are putting great effort into planning their GBA and international business strategies to achieve sustainable development in the medium to long term.
Enterprises in the area have long co-operated to jointly explore opportunities in both the mainland and overseas markets. The Outline Development Plan for the Guangdong-Hong Kong-Macao Greater Bay Area issued by the central government in February 2019 will help enterprises in the GBA to pursue further joint development. For example, they can use the improved transport networks in the GBA and the simplified customs clearance in the area to raise the efficiency of cross-border logistics, and take advantage of the connections between the GBA and foreign business partners to strengthen co-operation on high-tech projects. They can also leverage on the production capacity of the Pearl River Delta (PRD) to co-ordinate with other mainland regions and other Asian supply chains to lower operating costs, and take advantage of the complementarity in the GBA to expand the mainland and overseas markets further. As the central government continues to liberalise market access for foreign investment, deepen pre-entry national treatment and the "negative list" management system, and lower import tariffs, it can be expected that enterprises in the GBA will have more opportunities for co-operation with foreign partners.
However, as the international trading and investment environment becomes more complicated, increasingly tariff and non-tariff trade barriers have been erected against Chinese products. In particular, as trade frictions between China and the US continue against the backdrop of the rising US-China trade deficit, the US has again initiated a Section 301 investigation [2] against China in 2017 on the grounds of alleged theft of intellectual property (IP) and trade secrets. Starting in 2018, the US has levied several rounds of additional "Section 301" tariffs on China-origin products worth hundreds of billions of US dollars. The US Department of Commerce has also included a number of Chinese technology enterprises on its Bureau of Industry and Security Entity List for national security reasons. Despite the signing of the Phase One US-China Economic and Trade Agreement by the two countries at the White House on 15 January 2020, these developments have caused concern to many mainland enterprises, especially those in the GBA which are heavily engaged in foreign trade. These businesses are inevitably forced to review and adjust their development strategies, while proactively seeking professional service support to tackle the new challenges.
GBA Trending Towards High Value-Added Business
Following years of development, mainland cities in the GBA and surrounding regions of the PRD have gradually established modern industrial systems to become one of the most important production bases in the world. Nevertheless, rapid advances in technology around the globe, intense competition from mainland and foreign rivals, and external factors such as foreign trade barriers, all constrain the growth of GBA enterprises. In response, many manufacturers in the GBA are investing in factory automation to save labor costs, revamping supply chains to lower financial, logistics and other operating costs, or strengthening technology research and development (R&D). Meanwhile, a number of start-ups have emerged targeting advanced technology sectors, such as IoT (internet of things) applications, big data analytics, new-generation communications, artificial intelligence and robotic applications, in the hope of developing higher value-added business. At the same time, they seek international partners and professional services through places like Hong Kong to enhance their competitiveness and meet the external challenges.
While the rate of growth of Guangdong industry has gradually fallen from double digits to 6.3% in 2018, the overall industrial scale of the province still maintains a steady growth pace thanks to the increasing competitiveness of enterprises. The average pre-tax profit margin of Guangdong's industrial sector rose from 8.4% in 2000 to 10.3% in 2017 and 9.5% in 2018, reflecting the effects of transformation and upgrading. In particular, as more and more enterprises are using higher precision automated equipment to produce better quality products and develop higher value-added business, both their business revenue and competitive edge have been on the rise.
It is worth noting that the share of high-tech manufacturing in Guangdong's overall industry gradually rose from about 20% in 2000 to 32% in 2018. The products manufactured are mainly electronics and communications equipment and computing equipment, which together account for about 90% of the value-added of the high-tech manufacturing industry. The PRD is an important centre for the production of a wide range of terminal products including computers, communications equipment and consumer electronics. Nevertheless, many manufacturing activities still rely on imported key parts and components such as chipsets and semiconductor products. The profits from the assembly work of these enterprises are therefore limited, and further upgrading is needed to raise the value-added of their businesses.
Other high-tech products include chemicals, drugs, medical equipment, and aviation and aerospace equipment. A wide range of advanced manufacturing activities also take place in Guangdong, including general and special purpose equipment manufacturing, automobiles and petroleum processing. A diversity of consumer products and daily necessities are also produced, including sporting and entertainment goods, textiles, garments, and food products.
Fuelled by its vibrant manufacturing base, Guangdong's exports are expanding rapidly. In 2018, the province's total exports reached US$647 billion, accounting for 26% of mainland China's total exports. The share of new and high-tech products in Guangdong's exports rose from just under 20% in 2000 to 36% in 2018, in line with the overall industrial development of Guangdong. Export products include consumer goods such as household goods and toys, as well as light industrial products like textiles, plastic/rubber products, and footwear and headgear. All these indicate that the PRD is one of the world's most important production and export bases for light industrial goods.


Developing Technology and Branding Business
Many GBA enterprises are restructuring to develop higher value-added business. While some industry players choose to relocate low-end production or sourcing activities to lower-cost regions in the mainland or overseas, the majority of manufacturers opt to remain in the GBA. Enterprises in the GBA and other areas in Guangdong are increasingly willing to invest in R&D to raise the value-added of their products and business. Some enterprises seek to shift from assembly manufacturing to original design manufacturing (ODM), retail and branding. They can then expand domestic sales and build overseas sales networks, whilst reducing their reliance on labour-intensive and low value-added production. Nevertheless, a small number of players which cannot adapt and remain uncompetitive may be forced to close down. 
In order to move up the value chain and develop higher-value business, a number of enterprises in the GBA and other area of Guangdong province have chosen technological innovation as their major development strategy. R&D activities in Guangdong have been growing speedily in recent years. The R&D spending of the province more than tripled from Rmb80.9 billion in 2010 to Rmb270.5 billion in 2018, accounting for 14% of the national total. Its R&D spending now ranks top nationwide, followed by Jiangsu province (13%) and Beijing municipality (10%). In 2018, Guangdong's R&D spending accounted for 2.78% of its provincial GDP, higher than the national average of 2.19%. It is worth noting that over 90% of Guangdong's R&D activities concentrate in the nine mainland cities in the PRD/GBA, with Shenzhen, Guangzhou, Foshan and Dongguan being the leading R&D bases. In 2017, the R&D expenses of these four cities accounted for 82% of the provincial total. Technological strengths of these four cities should not be overlooked.
With regard to the IP rights that could mirror the technological achievements to certain extent, the number of patent applications originating from Guangdong has been climbing in recent years. It amounted to over 790,000 counts in 2018, accounting for 19.1% of the national total, surpassing Jiangsu's 600,000 and Zhejiang's 460,000 applications to rank top in the country [3]. This huge number of applications shows that industry players are attaching increasing importance to IP protection. However, most of these applications are for utility model patents and some for design patents. Indeed, they are largely related to production processes and the exterior design of products. The number of applications for invention patents closely related to front-end technology accounts for less than 30% of the total applications. In the meantime, the number of grants of invention patents only accounts for about 11% of all the patents granted to the applicants of the province. Looking at this from another angle, in 2017, for every 1,000 researchers [4], the number of grants of invention patents to Guangdong's resident applicants was 80.9, coming close to the national average of 81.1. By comparison, the numbers of such grants to Japan and South Korea were 176 and 193 respectively, and 110 to the US [5]. All these reveal that R&D activities in Guangdong largely focus on manufacturing. While the province's achievements in higher-value front-end R&D are on a par with the national average, its performance and efficiency lag behind that of advanced countries such as the US, Japan and South Korea.


Many enterprises in the region seek to advance by placing emphasis on marketing, and make a great effort to shift from original equipment manufacturing (OEM) to higher value-added ODM and own brand manufacturing (OBM). Guangdong enterprises are particularly enthusiastic in developing brands. In recent years, many industry players and individuals have been applying for trademark registration in the hope of obtaining rights to protect their brands from being copied or infringed upon. In fact, the number of applications for trademark registration submitted by China has been surging in recent years to reach 7.37 million in 2018, ranking first globally for over 10 years consecutively. Among all provinces in the mainland, the number of trademark registration applications submitted by Guangdong is the highest, accounting for 20% of the national total in 2018, far surpassing Zhejiang (9%) which came second. The GBA/PRD, as one of the mainland's manufacturing and export bases for traditional light industrial goods, has intensive production and sales activities. A great number of manufacturers and distributors are willing to make efforts to apply for trademark registration in the course of their brand development.
Although submitting an application does not mean the applicant can succeed in registering the trademark and transforming it into a brand with commercial value, in order to develop a brand, trademark rights must come under effective protection before the OBM business can succeed. Enterprises in Guangdong therefore place great emphasis on protecting their trademark rights and preventing infringement so that they can develop their brand. In recent years, the number of trademark registration applications submitted by Guangdong province as well as on the mainland has been rising rapidly. This reveals that mainland enterprises are accelerating their pace of brand development.
​​​​​​​Trade Barriers in Overseas Markets Create Uncertainty 
In recent years, many overseas markets have erected trade barriers against products originating from mainland China. One of the reasons is that although mainland enterprises have been working on product design, quality and technology, many of them still rely on low prices to compete. This has concerned the US and European countries which fear that cheap Chinese products will threaten their local industries. The trade measures these countries have introduced against mainland-origin goods have weakened the ability of mainland enterprises to expand overseas. For instance, by the end of 2019, the US had implemented anti-dumping measures on 140 products originating from mainland China and countervailing measures against 74 mainland-origin products, vis-à-vis 121 and 53 products respectively as of end-2017. At the end of 2019, the EU had imposed anti-dumping measures on 58 mainland-origin products and countervailing measures on seven mainland products. Products affected include metal, chemical and industrial products as well as certain consumer goods. Anti-dumping or countervailing duties ranging from a few percent upwards were imposed on the affected products. In some cases, the additional duties even exceeded 100%, making it very difficult for these mainland products to enter the overseas markets.
​​​​​​​

Anti-dumping Measures Taken by US and EU against Chinese Products



US

EU

Anti-dumping measures: cases in force

140 (121)

58 (56)

Anti-dumping measures: cases under investigation

2 (8)

5 (5)

Countervailing measures: cases in force

74 (53)

7 (6)

Countervailing measures: cases under investigation

2 (6)

2 (2)

Remark: Figures as at end December 2019 (figures in brackets are figures as at end December 2017).
Source: Trade and Industry Department, HKSAR Government

​​​​​​​As foreign countries in general suspect Chinese enterprises of IP infringement, they hold a negative view towards products made in China. A report released by the Organisation for Economic Co-operation and Development (OECD) and European Union Intellectual Property Office (EUIPO) in March 2019 [6] stated that even though the growth of total global trade remained slack in the past years, trade in counterfeit and pirated goods expanded steadily, accounting for about 3.3% of global trade currently. Footwear, garments, leather goods, electrical appliances, watches, medical equipment, perfumes, toys, jewellery and drugs made up the bulk of these goods, according to the report. Such trading had created huge profits for organised crime syndicates while undermining the interests of the companies and governments concerned. In addition, counterfeit medical supplies, auto parts, toys, food products, cosmetics and electronic products posed a threat to public safety and health.
The OECD/EUIPO report indicated that the majority of counterfeit goods discovered by the customs were sourced from mainland China as well as Hong Kong that plays the role of re-export hub. Other sources included UAE, Turkey, Singapore, Thailand and India. The US was the country most affected by counterfeit products, with 24% of its brands and patents infringed upon, followed by France (17%), Italy (15%), Switzerland (11%) and Germany (9%).
This OECD/EUIPO report was compiled based on customs data collected in 2016. During that year, the value of counterfeit goods worldwide amounted to US$509 billion [7]. The report reckoned that about 47% (US$23.9 billion) of the counterfeit products were exported from China and 16% (US$8.3 billion) were re-exported through Hong Kong. Although this figure of US$23.9 billion only represented a minute fraction of China's total export value (US$2.1 trillion) that year, and despite China actively stamping out counterfeit products and tightening punitive laws and regulations against illegal syndicates and infringers in recent years, many countries continue to view Chinese products as counterfeit and pirated goods. This has put compliant mainland enterprises at a disadvantage when disputes or allegations arise, and undermined the reputation of mainland enterprises on the international market.
Meanwhile, the Office of the United States Trade Representative (USTR), based on the relevant regulations and Section 301 of the Trade Act of 1974 , conducts annual reviews on IP protection and enforcement by trading partners of the US, and has for many years been placing China on its Priority Watch List . In the annual Special 301 Report issued by the USTR in April 2019, it stated that China had to strengthen IP protection and enforcement in such areas as theft of trade secrets, online infringement and counterfeits, production and export of counterfeit goods, and impeding drug innovation. The Special 301 Report quoted data on China as a counterfeit and pirated goods exporter from the above OECD/EUIPO report. It also claimed that American brands had for many years been plagued by the problem of malicious trademark snatching by third parties in China, which damaged the goodwill and undermined the interests of the US trademark right holders. The Special 301 Report also expressed concern that as China emerged as the largest e-commerce market in the world, online piracy and transactions of counterfeit goods via e-commerce would seriously harm the interests of the rights holders in the US.
Also, since July 2018, the US has in several rounds levied additional Section 301 tariffs on products imported from China worth hundreds of billions of US dollars. In November 2018, USTR again published an updated report [8] on China's acts, policies and practices related to technology transfer, intellectual property and innovation, questioning China's technological innovation achievements as well as accusing China of conducting and supporting online IP theft of trade secrets and technical data and forced technology transfer. The report also alleged that the Chinese government had encouraged mainland enterprises to systematically acquire US companies and assets in order to obtain state-of-the-art technology and IP, for example through venture capital investment in technology centres such as Silicon Valley.
In response to these allegations, the central government has recently introduced several policies and measures. For instance, the State Council executive meeting convened on 16 October 2019, announced that efforts would be made to create a more favourable business environment to better utilise foreign capital and protect the legal rights of foreign investors. Actions taken include expressly making it illegal to force foreign investors and foreign-invested enterprises to transfer their technology to Chinese partners, protecting trade secrets according to law, and improving the judgement notification and removal rules regarding patent infringement on e-commerce platforms. Also, on 7 November 2019, the State Council published the Opinions on Further Improving the Utilisation of Foreign Investment (Guo Fa  No.23 [2019]) setting out 20 policy measures. These measures include: full implementation of the Foreign Investment Law and its implementing rules and supporting measures that took effect from January 2020; ensuring the effective enforcement of the various systems under the Foreign Investment Law ; protecting the legal rights and interests of foreign-invested enterprises; prohibiting administrative departments and their staff from forcing foreign investors and foreign-invested enterprises to transfer their technology by way of administrative permission, supervision, inspection, or administrative coercive measures.
Meanwhile, the China National Intellectual Property Administration (CNIPA) and other relevant departments are set to strengthen IP protection. Steps have been taken to strengthen system building and improve regulatory and policy systems, such as amending relevant laws and regulations including the Patent Law and Trademark Law , as well as increasing penalties for infringement. The State Administration for Market Regulation (SAMR) has also issued the Work Plan for Crackdown on Counterfeit and Shoddy Goods in Key Fields (2019-2021) in a bid to greatly enhance the enforcement of market regulations, including strengthening market inspection to stamp out illegal infringements.
In spite of these efforts, European countries and the US are still adopting a wait-and-see attitude. In particular, in the midst of US-China trade disputes, apart from the US-China trade deficit, issues such as technology transfer and intellectual property remain the focus of contention. Recently, after several rounds of trade talks between delegations from the US and China, consensus on the Phase One US-China Economic and Trade Agreement was reached on the basis of equality and mutual respect. The agreement, signed in the US on 15 January 2020, states that actions will be taken to enhance co-operation in trade, expanding trade in farm products, manufactured goods, energy and services; and further liberalise market access to provide more opportunities for enterprises in both countries. In return, the US pledges to remove or delay some of the additional tariffs on Chinese goods. The agreement also includes items on improving the business environment, with both parties pledging to strengthen IP protection and encourage voluntary technological co-operation to promote fair competition and support the innovation and development of market players. A bilateral assessment mechanism will be set up to promptly and effectively settle economic and trade disputes. Even after the signing of the agreement, the US has pointed out on several occasions that it will closely monitor the implementation of the agreement, as will other trading partners.
Obviously, the US and other trading partners will continue to keep an eye on China concerning the implementation and development of protective measures to safeguard intellectual property, technology transfer, etc. To compound the problem, enterprises and consumers in these countries are still of the view that Chinese products are low-end in general. This impression of China-made counterfeit and pirated goods is unlikely to quickly disappear. This inevitably impacts on the international business of mainland enterprises. In addition, some mainland enterprises have little understanding of foreign laws and regulations or international business practices. Consequently, when they are accused of dumping, infringement, or inappropriately obtaining trade secrets, they do not know how to deal with the situation. Hence, enterprises in the GBA and other parts of the mainland require professional services to help them control risks, respond to foreign accusations, and comply with trade measures, so that they can continue to "go out" and expand their business overseas.
For further information, please refer to HKTDC Research article:
Hong Kong's Professional Services Sector: Upgrading the Greater Bay Area
​​​​​​​(Joint research by Department of Commerce of Guangdong Province and HKTDC Research)
---
[1] According to the Outline Development Plan for the Guangdong-Hong Kong-Macao Greater Bay Area , the GBA includes the Hong Kong Special Administrative Region, Macao Special Administrative Region, and nine cities in the Pearl River Delta region in Guangdong province (namely Guangzhou, Shenzhen, Zhuhai, Foshan, Huizhou, Dongguan, Zhongshan, Jiangmen and Zhaoqing), covering a total area of some 56,000 sq. km.
[2] On 18 August 2017, USTR announced that Section 301 of the Trade Act of 1974 was initiated to investigate the unfair acts of China related to technology transfer and intellectual property. Source: https://ustr.gov/about-us/policy-offices/press-office/press-releases/2017/august/ustr-announces-initiation-section
[3] Source: China National Intellectual Property Administration
[4] R&D personnel full-time equivalent.
[5] (i) The figure for the US is an estimate; (ii) The figures are compiled from various sources and databases, including China Statistical Yearbook, Guangdong Statistical Yearbook, UNESCO Institute for Statistics, OECD database, and WIPO database.
[6] OECD and European Union Intellectual Property Office, "Trends in Trade in Counterfeit and Pirated Goods", March 2019.
[7] This figure did not include counterfeit goods produced and consumed domestically or pirated goods distributed via the internet.
[8] "Update Concerning China's Acts, Policies and Practices Related to Technology Transfer, Intellectual Property, and Innovation", Office of the USTR, 20 November 2018.
Legal Services
Intellectual Property
Legal Services
Intellectual Property
Legal Services
Intellectual Property
Legal Services
Intellectual Property
Legal Services
Intellectual Property
Legal Services
Intellectual Property
Legal Services
Intellectual Property
Legal Services
Intellectual Property
Legal Services
Intellectual Property
Legal Services
Intellectual Property
Legal Services
Intellectual Property
Legal Services
Intellectual Property
Mainland China
Hong Kong
Hong Kong
Hong Kong
Mainland China
Hong Kong
Hong Kong
Mainland China
Hong Kong
Hong Kong
Mainland China
Hong Kong
Hong Kong
Mainland China
Hong Kong
Hong Kong
Mainland China
Hong Kong
Hong Kong
Mainland China
Hong Kong
Hong Kong
Mainland China
Hong Kong
Hong Kong
Mainland China
Hong Kong
Hong Kong
Mainland China
Hong Kong
Hong Kong
Mainland China
Hong Kong
Hong Kong
Mainland China
Hong Kong