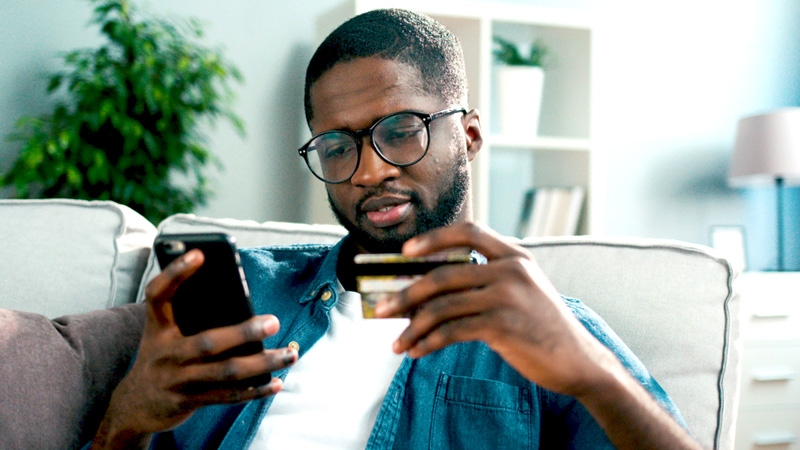 https://hkmb.hktdc.com/en/Mzk0OTk2MTE4
Kenyan Consumer Market: Riding the Online Retailing Wave (1)
Melissa Ho
Having one of the most digitally connected populations in Africa, Kenya is emerging as a promising area of opportunity for online retailing. The country has embraced technology such as mobile money to remove barriers to e-commerce and that has fuelled rapid sector growth. Consumers are opening up to the idea of online shopping and the increasing adoption of smartphones is transforming their retail experience as well as the way businesses engage with local customers.  However, the sector also faces headwinds in areas such as logistics and trust, which businesses must learn to navigate.
Well-connected and Young Consumers
​​​​​​​Kenya, like many countries in Africa, is incredibly young. About one in five Kenyans is aged 15 to 24 and over three quarters of the population are below the age of 35.[1] Fuelled by this overwhelmingly young demographic, Kenyans are digitally connected with high mobile phone penetration. According to the Communications Authority of Kenya, mobile penetration rate surpassed 100% [2], mainly attributed to the increasing access to the mobile network and the fact that consumers are owning more than one SIM cards from different telecom operators to enjoy diverse service offerings. Thanks to more affordable smartphones and improving mobile experience, Kenyans are becoming more comfortable with digital transactions, creating a solid base for the growth of e-commerce and m-commerce.​​​​​​
Regional Leader in Mobile Money
As a result of its strong mobile penetration, Kenya is ahead of the other markets in terms of mobile usage, particularly in mobile payments. In fact, Kenya has led the African continent in this area for more than a decade with its revolutionary mobile money service M-Pesa. Launched in 2007 by Safaricom, the country's largest telecommunication operator, M-Pesa allows users to make payments and transfer money through a SIM card using SMS messages. Cash can be deposited in exchange for electronic money and transferred via authorised M-Pesa agents, which are widespread across the country. M-Pesa has also moved beyond its origins as a money transfer service and now provides merchant payment services and financial services. For example, the transfer feature can now be used to make cashless payments for retail purchases and utility bills.
M-Pesa's adoption has been nothing short of phenomenal. It is now the leading mobile payment platform in Kenya as well as in Africa. It saw about 1.2 million active users in the first year after its initial launch. By September 2019, it boasted over 27 million active users and more than 170,000 agents across Kenya.  The mobile money service has also extended to six other African countries such as Egypt, Mozambique and Tanzania. The introduction and growing adoption of mobile money have in fact contributed to the country's financial inclusion development. Today, more than four in five Kenyans are provided with access to financial services – defined to include those offered by banks, microfinance providers and mobile money providers – up from 27% in 2006.[3]
Mobile money services

Number of active subscriptions
(as of Sep 2019)

Number of transactions
(as of Sep 2019)

Value of transactions from Jan to Sep 2019 (US$ million)

M-Pesa

27,663,763

655,949,211

49,439

Airtel Money

3,499,192

5,143,127

25

Equitel Money*

1,882,440

156,416,477

8,898

T-Kash

27,837

149,278

8

Tangaza

94,416

389,612

41

Total

33,167,648

818,047,705

58,410
* Data presented up to June 2019 as the source no longer reports Equitel Money under this category.
Source: Communications Authority of Kenya
Mobile Strategy and Use of Social Media
The increased connectivity of mobile phones has made them the main device Kenyans use to access the internet. According to a report from Deloitte[4], Kenya is ahead of other markets in the region in terms of advanced mobile activities. For example, more than half of the surveyed respondents in Kenya use mobile phones to search information online for products and services while over one-fourth of them conduct price comparisons of goods and services on their mobile phones. It is important for businesses to adapt and adjust to current trends and develop more mobile-centric marketing strategies and campaigns.

The proliferation of internet-enabled mobile devices has also led to the rapid increase in social media usage in Kenya and businesses are recommended to use social media as one of the tools in building customer relationships and connections. WhatsApp and Facebook dominate as the most popular social media platforms in Kenya and the majority of users access them on a daily basis.[5] Gracepak Ventures - Toys World, one of the leading online toy retailers in Kenya, has been putting social media to good use to connect with customers. The company frequently uses WhatsApp to communicate with customers, including handling enquiries, sending product catalogues and promoting their offline events. Grace Gitau, the founder of Gracepak Ventures - Toys World, believes that WhatsApp allows more intimate and continuous communication, compared to emails or newsletters. Businesses are recommended to take note of different social media platforms including SMS-based messaging platforms, social networking sites and blogging sites and optimise them for effective engagement with Kenyan consumers.
Impediments to Online Retailing​​​​​​​​​​​
One of the biggest hurdles to the country's e-commerce is the limited addressing system, by which delivery men were usually given unclear addresses or had to keep in constant contact with customers to receive further directions while en-route. This, together with inadequate road infrastructure (particularly in the rural areas) and traffic jams, has sometimes led to delayed deliveries. For easier navigation and to minimise logistics disruptions, e-commerce platforms such as Jumia have adopted motorcycles, also known as Bodabodas, for delivery. Jumia has also launched a delivery app for drivers, employing machine learning technology and GPS, in which the coordinates of the address are collected in the first delivery and then used in making a logistics network for future conveyance.
Meanwhile, there is still a large group of unbanked population and many consumers in the country that do not trust online payments. Cash on delivery remains the preferred payment method, as Kenyan consumers are accustomed to verifying product quality before paying, rather than trusting the process for returns and refunds. Apart from offering multiple payment options, including cash, to ease scepticism and foster trust, e-marketplaces such as Jumia are also enforcing punitive measures, including fines and delisting, for vendors who deliver poor quality or wrong items. The platform also keeps a score board determined by buyers' ratings to address quality assurance issues and improve trust.
---
[1] United Nations, World Population Prospects 2019
[2] As of September 2019, mobile penetration rate in Kenya reached 112%.
[3] Central Bank of Kenya and FSD Kenya, 2019 FinAccess Household Survey
[4] Deloitte, The Deloitte Consumer Review, Africa: A 21st century view
[5] United States International University-Africa, SIMElab Africa, Social Media Consumption in Kenya: Trends and Practices