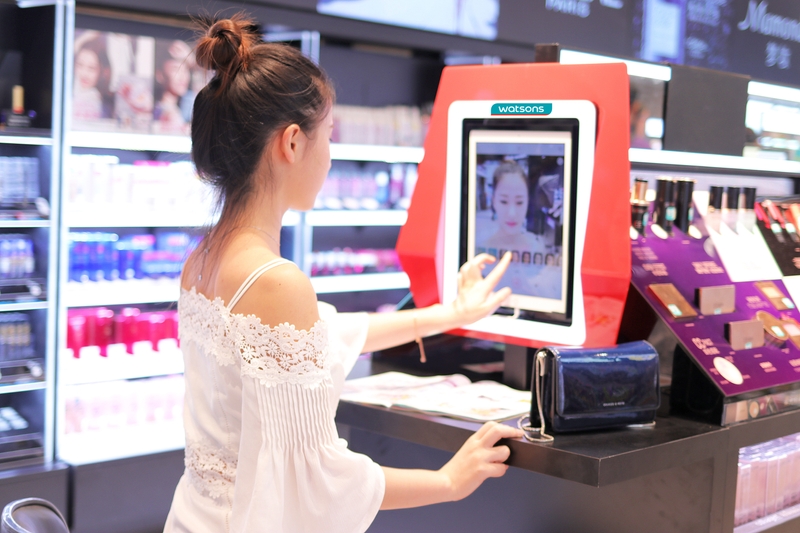 https://hkmb.hktdc.com/en/Mzk0OTc0Njg2
Hong Kong Companies in the GBA (18): Seizing Retail Opportunities
Founded in 1841, A.S. Watson Group has grown into the international health and beauty retail giant with more than 15,700 stores in 25 markets. Its business spans across health and beauty, luxury perfumeries and cosmetics, food, electronics and wine and beverages. Watsons is the Group's flagship health and beauty brand, with more than 3,900 outlets in mainland China. Over 700 of these are in the Guangdong-Hong Kong-Macao Greater Bay Area (GBA). In an interview for HKTDC, Malina Ngai - Group Chief Executive Officer of A.S. Watson Group and CEO of A.S. Watson (Asia & Europe) - shares the company's experience of operating in the GBA.
Opportunities in the GBA
As sales of health and beauty products grow rapidly in Asia and mainland China, A.S. Watson Group has seen a payback period of less than one year for its capital investment in mainland China. The overwhelming response from customers points to the huge potential in the market. At Watsons China's stores, cosmetics and skincare products are particularly popular among young consumers, and there is a surging demand for these products among this age group spells good opportunities for the Group. In 2018 in Guangzhou, Watsons opened its first makeup concept store in China, Colorlab by Watsons. It provided its customers with a brand new, trendy, experience-led make-up space in which they could freely play around with the latest offerings from major cosmetics brands and try out different looks. Within a year, more than 60 Colorlab had been opened in the mainland.
The commissioning of the Hong Kong-Zhuhai-Macao Bridge and Guangzhou-Shenzhen-Hong Kong Express Rail Link has led to an increase in people travelling within the GBA. Capitalising on the opportunities this has brought, A.S. Watson Group launched the first Watsons One Pass© in the GBA in 2019, allowing its members to enjoy benefits offered by local Watsons stores in tourist hot spots. Upon presenting membership cards or their e-versions on mobile apps, customers are entitled to the special offers made by Watsons stores across the GBA and other parts of Asia.
Enhancing Shoppers' Experience via Technology
Today's customers do not just shop in-store but increasingly do so online via their mobile phones anytime and anywhere. Customers' expectations are also rising, focusing not only on product quality and special privileges, but also on the personal and unique shopping experience associated with different brands. Meeting the customers' fast-changing demands is one of the biggest challenges that retailers are facing nowadays.
A.S. Watson Group invested HK$1billion between 2012 and 2020 to accelerate the group's digital transformation and drive the integration of online and offline platforms in order to improve their customers' shopping experience. Explaining A.S. Watson Group's strategy, Ngai said: "We must be agile and respond promptly to the needs of the market and customers, as well as connect closely with customers at all times in order to deliver the most novel products and shopping experience. We also listen carefully to customers' opinions, make decisions based on solid data and adjust our strategies to respond to customers in good time."
The need to respond in this manner is increasingly pressing. The spending power of Generation Z (Gen Z) digital natives is continually increasing, and their demands and shopping preferences and habits are distinctly different from those of other generations. According to A.S. Watson Group's customer data analysis, 99% of Gen Z loves the experiential aspects of browsing and shopping at physical stores with friends. They also look for retail outlets with technology elements. To meet this demand, Watsons has introduced in its stores a number of the latest retail technologies such as the StyleMe tablet powered by augmented reality (AR) technology, RFID mobile payment systems and artificial intelligence (AI) devices, as well as providing an online-to-offline (O2O) shopping experience through mobile apps and social media.

Meanwhile, Watsons China has rolled out a new one-to-one beauty consultation service, whereby customers can enjoy a personalised service by adding store staff as friends via the company's WeChat Work. If a customer's selected product is not available in a specific outlet, the staff will help place an order through the system. The customer can then opt to have the order delivered via a one-hour flash delivery, 'click & collect' or a regular courier service. They can also make appointments for spa sessions through the members' centre and enjoy a full range of beauty services including skin analysis and makeup.
Using the GBA to Boost Competitiveness
Hong Kong's retail sector has for a long time faced difficulties in recruiting skilled staff, especially in shop management and retail technology. But Ngai reckons the development of the GBA will change that, saying: "The Group believes that the GBA brings with it plenty of opportunities for talents. At the same time, the Group will also be able to recruit more talents here for expediting our digital transformation and business development."
In September 2019, A.S. Watson Group launched TechLab, a technology experience centre, in Shenzhen. The aim was to bring together technology talent in the GBA in order to research, develop and test state-of-the-art retail technologies. The latest technologies on seamless payment and unmanned stores are being tried out at TechLab.
Being an international financial and trade centre, a shipping and aviation hub, and boasting a world-renowned professional services sector, Hong Kong is known for its vibrancy and creativity as well as the free flow of talent, information, capital and goods. This all means that the city is highly conducive to the development of start-ups, especially technology start-ups.
A.S. Watson Group has been in the forefront of working with such start-ups. AI Lab was founded by the Group, along with innovation and technology giants and start-ups. It allows start-ups to study the Group's business and make use of big data analytics, in order to pitch innovative and effective business solutions for enhancing customer experience. Given A.S. Watson Group's operations around the globe, these start-ups will have the chance to flex their muscles in the GBA and beyond.
Pointing out how the Group hopes to use the strengths of the GBA, Ngai said: "Every year, over five billion customers shop in the physical and online stores run by our 12 retail brands all over the world. To keep our customers happy and engaged, we strive every day to maintain a strong international network and platform. If we can capitalise on the strengths of various GBA cities to create synergy, it will assist us in achieving our goal – Put a Smile on Our Customers' faces."
Medical & Healthcare Services
Technology
Medical & Healthcare Services
Technology
Medical & Healthcare Services
Technology
Medical & Healthcare Services
Technology
Medical & Healthcare Services
Technology
Medical & Healthcare Services
Technology
Medical & Healthcare Services
Technology
Medical & Healthcare Services
Technology
Medical & Healthcare Services
Technology
Medical & Healthcare Services
Technology
Medical & Healthcare Services
Technology
Medical & Healthcare Services
Technology
Medical & Healthcare Services
Technology
Medical & Healthcare Services
Technology
Hong Kong
Mainland China
Hong Kong
Macau
Hong Kong
Mainland China
Hong Kong
Macau
Hong Kong
Mainland China
Hong Kong
Macau
Hong Kong
Mainland China
Hong Kong
Macau
Hong Kong
Mainland China
Hong Kong
Macau
Hong Kong
Mainland China
Hong Kong
Macau
Hong Kong
Mainland China
Hong Kong
Macau
Hong Kong
Mainland China
Hong Kong
Macau
Hong Kong
Mainland China
Hong Kong
Macau
Hong Kong
Mainland China
Hong Kong
Macau
Hong Kong
Mainland China
Hong Kong
Macau
Hong Kong
Mainland China
Hong Kong
Macau
Hong Kong
Mainland China
Hong Kong
Macau
Hong Kong
Mainland China
Hong Kong
Macau