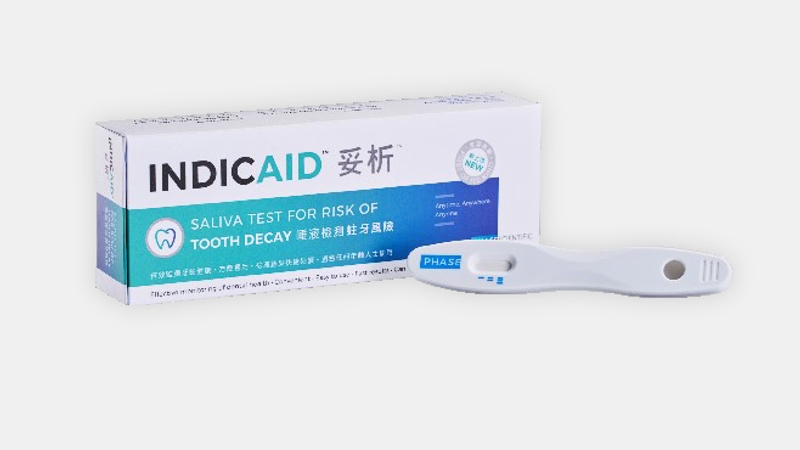 https://hkmb.hktdc.com/en/Mzg2MjY0NDU1
The Greater Bay Area: The Mother of Invention
Anyone in Hong Kong who experienced the devastating and deadly SARS epidemic of 2003 or this year's coronavirus outbreak would surely agree that a system capable of quickly and reliably diagnosing infectious diseases is vital to a city with one of the most densely-packed populations on the planet.
One important lesson learnt from the SARS crisis was the need for constant innovation in the face of diseases capable of change and mutation at a rate which, if unchallenged, can have dire consequences for entire communities. If this is true for Hong Kong, it is equally the case for the Greater Bay Area (GBA), where SARS reached epidemic level among the region's 70 million population.
Enter Phase Scientific, a medical diagnostics start-up company founded by Ricky Chiu. Hong Kong born and bred, Chiu has chosen the city as the global base for the development of his ground-breaking medical diagnostic technology, which he hopes will take the GBA, and then the mainland Chinese market, by storm.
Perfect Showcase
Chiu founded the start-up in the US six years ago and has secured financial backing of US$10 million from, among others, the Bill and Melinda Gates Foundation. He believes Hong Kong and the GBA are, in his words, "the perfect showcase" for his cutting-edge technology.
One of the main reasons Chiu is targeting the GBA is the size of the potential market. The GBA aims to link nine major provincial cities in Guangdong province closely with the Hong Kong and Macao Special Administrative Regions (SARs), creating an economic zone with a GDP of US$1.6 trillion which will form a key component in the next phase of China's economic development.
Phase Scientific's GBA strategy is to commercialise a patented sample preparation methodology which offers improved accuracy of biological diagnostic tests by concentrating and purifying target molecules. The company is in discussion with global consumer goods companies, aiming to set up commercial partnerships while it concentrates on R&D for future products. Among the first batch of products set to go on sale in pharmacies and outlets across Hong Kong is a US$10 tooth decay risk detection kit, which utilises technology developed by Phase Scientific.
Standing out from the Crowd
He explained that the company's first rapid point-of-care (RPOC) diagnostic product – a risk detection kit for tooth decay that can be used "anytime, anywhere, without the need for trained personnel or a power source" - is an ideal way for Phase Scientific to introduce its technology to a sophisticated market such as Hong Kong which has a high propensity for embracing new technology. Other practical RPOC applications could include products for diagnosing a wide array of infectious diseases, such as hepatitis, malaria and various types of sexually transmitted diseases (STDs) such as Chlamydia, gonorrhoea, syphilis and HIV.
Chiu suggested that China's growing familiarity with digital payment systems is another major reason to explore the Chinese market, saying: "In this part of the world the take-up rates of digital payment usage are much, much higher than in the US. In China there is virtually no such thing as a credit card payment system. Not only does that make the introduction of our products to the market easier, it also makes people's access to them much easier.
"Our point-of-care tests place valuable health information in the hands of many more people, while our health data platform turns this information into insights to help improve health management. With a mobile app connected to a database and analytical capability, users will be able to consult with healthcare professionals for treatment and advice, as well as access resources for monitoring and prevention, all without having to move an inch from where they are. This is especially helpful when physical distance or privacy concerns make it difficult or undesirable to travel to a healthcare professional."
Embracing Innovation
Chiu moved to the US 19 years ago to study bioengineering. It was during this time, while still a PhD student at University of California in Los Angeles (UCLA), that he founded the company. Although the desire to return to the place where he grew up was strong, he explained that his reasons for returning run much deeper than just his emotional attachment to the city, saying: "I was born and raised in Hong Kong so I know the city and the region very well. The technology that my company has developed is specifically designed for use in the area of population diagnostics most notably relating to infectious diseases and cancer. Clearly, the quick, reliable and relatively cheap provision of diagnostic technology is perfect for a city like Hong Kong – and the wider GBA – which is home to a huge and densely packed population.
"For instance, every time there is a flu outbreak Hong Kong takes a big hit because of the population density and that is certainly the case for China as a whole too. Therefore, I believe that the quick and easy diagnostic technology we have developed is a perfect fit for this part of the world."
Reiterating his belief that the region is more receptive to innovation than the US, Chiu added: "Another reason for choosing Hong Kong as our headquarters is because I believe, more so than in the US, the Chinese people are willing to try out new technologies. There is a thirst and a real commitment here – both from the government and from the private sector – to embrace innovation and technology.
"For us, Hong Kong and the GBA is the perfect base. The two offer the unrivalled combination of a drive for innovation, a thirst for new technology and a vast population base. A timely example of what could be a pivotal scientific innovation is the new testing kit created by a team of scientists from Hong Kong, Mainland China and the US in a bid to help combat the coronavirus epidemic after weeks of hard work."
New Funding
Chiu hopes to attract at least HK$100 million of new funding to support clinical efficacy and safety studies on similar test kits that screen for sexually-transmitted diseases, malaria and flu.
Describing the company's objectives, Chiu said: "Our stated aim is to provide tests that are faster, cheaper, and simpler than laboratory tests. The more widely-used and accessible they are, the more people can detect them and get treatment earlier  or change their behaviour to prevent getting diseases such as tooth decay."
The company plans to increase its staff numbers in Hong Kong from 20 to 40 within the next year or so. It is also working on making inroads into the laboratory-based diagnostic and liquid biopsy market, and has set up a unit in Suzhou, in Jiangsu province, for the sampling and analysis of non-solid biological tissue.
The other current application for Phase Scientific's technology is in sample preparation for liquid biopsies, a crucial part of the cancer diagnostic process. Validation results showed that the cell-free DNA (cfDNA) extraction kit the company has developed for liquid biopsies improves efficiency several times beyond the existing industry gold standards. This could unlock many new applications in cancer diagnostics and has the potential to improve the provision of early cancer screening, and recurrence monitoring in cancer survivors. Developments like this are an example of what the company believes is the future for the biotechnology sector.
Medical Supplies & Medicine
Medical Supplies & Medicine
Medical Supplies & Medicine
Medical Supplies & Medicine
Mainland China
Hong Kong
North America
Hong Kong
USA
Mainland China
Hong Kong
North America
Hong Kong
USA
Mainland China
Hong Kong
North America
Hong Kong
USA
Mainland China
Hong Kong
North America
Hong Kong
USA