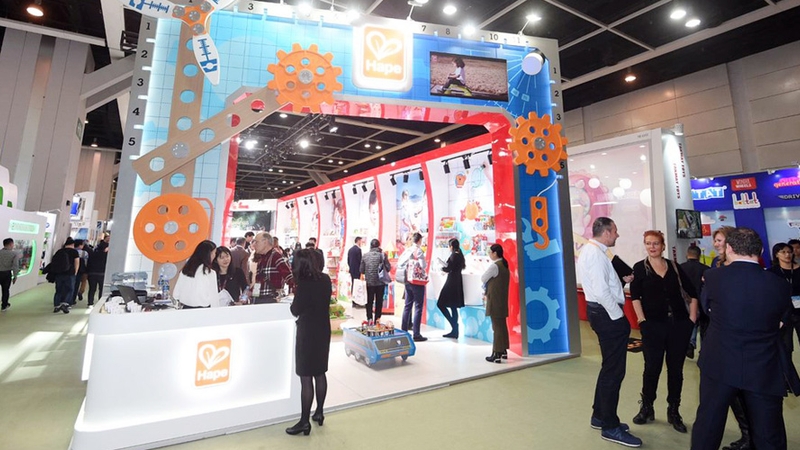 https://hkmb.hktdc.com/en/MzEzODk1MDk2
Convention and Exhibition Industry in Hong Kong
Overview
Being the world's seventh largest merchandise trading economy, Hong Kong has developed into a premier convention and exhibition centre in the region. As a free port with superb air connectivity at the heart of Asia, travel to Hong Kong is convenient, making the city a preferred location for staging international conventions and exhibitions.
The city's main MICE1 venues include the HKCEC in the main business district, the AWE near the airport and the Hong Kong International Trade and Exhibition Centre in Kowloon Bay.
In 2019, Hong Kong was crowned "Asia's Leading Meetings & Conference Destination" in the World Travel Awards, "Best City for Meetings in Asia" in the Smart Travel Asia Awards and "Best MICE Destination" in the India's Best Awards.
The mainland and Hong Kong governments signed the Agreement on Trade in Services in December 2015, applying liberalisation measures for Hong Kong service suppliers and professionals on the mainland from June 2016.
Industry Data
Overnight MICE Arrivals by Country/Region
Major Markets

2018

2019

No of Arrivals

% Total

Growth (%)

No of Arrivals

% Total

Growth (YoY%)

Mainland China

958,772

48.7

-2.9

910,005

53.9

-5.1

South and Southeast Asia

294,341

15.0

5.4

239,094

14.2

-18.8

Europe, Africa and the Middle East

224,620

11.4

3.8

178,123

10.6

-20.7

North Asia

195,285

9.9

16.6

133,173

7.9

-31.8

The Americas

149,682

7.6

6.7

121,854

7.2

-18.6

Taiwan

82,159

4.2

6.0

56,070

3.3

-31.8

Australia, New Zealand and
South Pacific

50,445

2.6

7.4

35,570

2.1

-29.5

Macao SAR

11,734

0.6

-5.4

13,839

0.8

17.9

Total

1,967,038

100

2.1

1,687,728

100

-14.2

Source: Hong Kong Tourism Board (HKTB)
Hong Kong's Overnight Visitors



2018

2019

% Change

Number of Visitors (million)

29.3

23.8

-18.8

For Business and Meetings

13.5%

12.8%

—

Source: Hong Kong Tourism Board
Recent Development
More than 50 exhibition and convention venues of various sizes are available in Hong Kong. The main venues for MICE events are the Hong Kong Convention and ExhibitionCentre (HKCEC) in the main business district, the AsiaWorld-Expo (AWE) near the airport and the Hong Kong International Trade and Exhibition Centre in Kowloon Bay. Total available exhibition space in Hong Kong now exceeds 150,000 sq m.
In 2019, Hong Kong hosted more than 100 exhibitions, with more than 1.6 million overseas overnight MICE visitors. The HKTDC organises more than 30 large-scale exhibitions a year in Hong Kong, connecting around 31,000 exhibitors and more than 590,000 buyers. 11 of these events are the largest marketplaces of their kind in Asia, five of which are one of the world's largest, including the electronics, jewellery, gifts, watches & clocks and lighting sectors.
Hong Kong has received worldwide recognition as one of the best destinations for MICE and business travellers. In 2019, Hong Kong was crowned "Asia's Leading Meetings & Conference Destination" in the World Travel Awards, "Best Business City in Asia" in the Smart Travel Asia Awards and "Best MICE Destination" in India's Best Awards.
During peak season, the HKCEC and AWE often face the challenge of tight exhibition space supply. A government-commissioned consultancy study estimates a peak-period shortfall of about 132,000 sq m of convention and exhibition space in Hong Kong by 2028.
In the 2017 Policy Address, the government proposed to demolish and redevelop three government buildings into a new wing that can be connected and integrated with the existing HKCEC in Wan Chai North. The relocation is expected to be completed in the mid-2020s. A new convention centre will also be developed above the MTR Exhibition Station of the Shatin to Central Link to provide an additional 15,000 sq m of convention space.
The Hong Kong Tourism Board (HKTB) launched MEHK (Meetings and Exhibitions Hong Kong) in 2008 to offer one-stop professional support to MICE organisers choosing Hong Kong as a destination for meetings and exhibitions. Services include publicity, visitor promotion, coordination of site inspection, arranging local dignitaries in officiating events and liaison with government departments. As recognition of MEHK's services, HKTB was awarded the "Best of Bureaus in Asia Pacific" in the CEI Readers' Choice Awards 2018.
To tackle the shortage of space at the HKCEC during peak seasons, an endeavour to hold "one show, two locations" at both the HKCEC and AWE has been adopted since 2009, with free shuttle bus services offered. The September version of the Hong Kong Jewellery and Gem Fair, for example, has successfully adopted this approach since 2009, with the number of exhibitors and buyers recording strong growth over the subsequent years.
Service Providers
A wide variety of service companies are involved in the convention and exhibition industry, including event organisers, stand constructors, insurance companies, freight forwarders, travel agents and hotels. However, the central role played by event organisers in bringing together all these services makes them the most important industry service provider.
Exhibitions are broadly divided into two kinds: trade fairs and consumer fairs. The former targets buyers in specific industries operating largely on a business-to-business basis, while the latter is open to the public, targeting primarily the local market. Well recognised as a regional trade hub, Hong Kong succeeds in attracting a lot of overseas exhibitors and buyers to attend the city's trade shows, with attendees able to enjoy an international exposure within the show.
Some exhibition organisers also provide a one-stop-shop solution by organising additional conferences and seminars, also bundling other side events to supplement the exhibitions. The main function of the supplementary events is to provide a holistic platform for participants to exchange news on recent industry developments and market information.
There are over 100 exhibition service providers offering specialised or integrated exhibition services. Some of the major international event organisers set up regional headquarters in Hong Kong, managing events organised in Hong Kong and mainland China. In general, the larger international organisations have a wide variety of shows, whereas smaller organisers tend to specialise in similar shows in different locations.
Apart from activities organised in the territory, Hong Kong's convention and exhibition organisers are also active in arranging for exhibitors to exhibit overseas. While the mainland is a priority, organisers are also actively seeking locations for events. Locations include not only developed markets, but also developing markets such as the Middle East and Eastern Europe.
In coping with the continual increase in inbound tourists, Hong Kong has seen parallel growth in hotel capacity. As at end-2019, there were 303 hotels offering 85,089 rooms at different price levels compared with 291 hotels and 81,465 rooms in 2018, both increasing by 4% year-on-year. The number of hotel rooms is expected to reach around 90,000 by 2022.

Hotel Tariffs in Hong Kong in December 2019



High Tariff A Hotels

High Tariff B Hotels

Medium Tariff Hotels

Unclassified Hotels

All Hotels

Hotels

38

105

128

32

303

Rooms

19,644

32,075

26,559

6,811

85,089

Average Tariff (US$)

246

96

62

—

135

Source: Hong Kong Tourism Board
Exports of Services
A main source of export income from the convention and exhibition industry is spending by overseas participants in Hong Kong events.

According to the latest figures from the Economic Impact Study commissioned by the Hong Kong Exhibition & Convention Industry Association (HKECIA), the exhibition industry contributed HK$52.9 billion (US$6.8 billion) to Hong Kong's economy in 2016, equivalent to 2.1% of Hong Kong GDP.
The exhibition industry's activities during 2016 were estimated to have provided an employment equivalent to 77,000 full-time jobs across a number of related industries. The expenditure and employment opportunities generated by the exhibition industry benefit not just industry players, such as venue operators, exhibition organisers and stand contractors, but also the advertising, hotel, retail, and food and beverages sectors.
According to the 2018 Hong Kong Exhibition Survey by the HKECIA, the exhibition industry remains steady, in terms of the number of 'trade' and 'trade & consumer' exhibitions, with a slight decrease in the number of participants. In 2018, the overall number of exhibiting companies decreased by 3.9% to 69,000. The overall visitor numbers to Hong Kong exhibitions fell slightly by 1.7% to 2.3 million.
The Mainland-Hong Kong Closer Economic Partnership (CEPA)
After 10 annual Supplements to widen and broaden liberalisation measures in favour of Hong Kong Service Suppliers (HKSS), Hong Kong and the mainland entered into a subsidiary agreement under CEPA in 2014 to achieve basic liberalisation of service trade in Guangdong ("Guangdong Agreement"). This was followed in December 2015 by the Agreement on Trade in Services ("ATIS") to extend the coverage of the 2014 agreement from Guangdong to the rest of the mainland. Unlike the Supplements, which adopted a positive-list approach to introducing liberalisation measures, the two latest CEPA agreements adopt a hybrid approach to granting preferential access to Hong Kong, using both positive and negative lists.
The ATIS, which covers and consolidates commitments relating to liberalisation of trade in services provided in CEPA and its Supplements and also the Guangdong Agreement, has been implemented since June 2016. There is no reserved restriction for HKSS under the negative list.
Regarding the positive list, HKSS are allowed to provide convention services and exhibition services on the mainland in the form of wholly owned operations. Operations set up by HKSS on the mainland in the form of wholly owned enterprises or joint ventures are also allowed to undertake business in Hong Kong and Macao.
According to the Agreement Concerning Amendment to the CEPA Agreement on Trade in Services implemented on 1 June 2020, the geographical restriction on organising exhibitions through cross-border supply has been removed. HKSS are allowed to organise exhibitions, in the form of cross-border supply across mainland China. In addition, contractual service providers employed by HKSS are allowed to provide services under this sector or sub-sector on the mainland in the mode of movement of natural persons, a measure originally covered by Supplement X. Details of preferential access concerning the convention and exhibition services sector can be found here.
As of April 2020, 24 HKSS certificates in the convention and exhibition sector had been issued by the Hong Kong government.
1 MICE is referred to Meetings, Incentives, Conventions and Exhibitions.
Hong Kong
Hong Kong
Hong Kong
Hong Kong
Hong Kong
Hong Kong
Hong Kong
Hong Kong
Hong Kong
Hong Kong
Hong Kong
Hong Kong
Hong Kong
Hong Kong
Hong Kong
Hong Kong
Hong Kong
Hong Kong