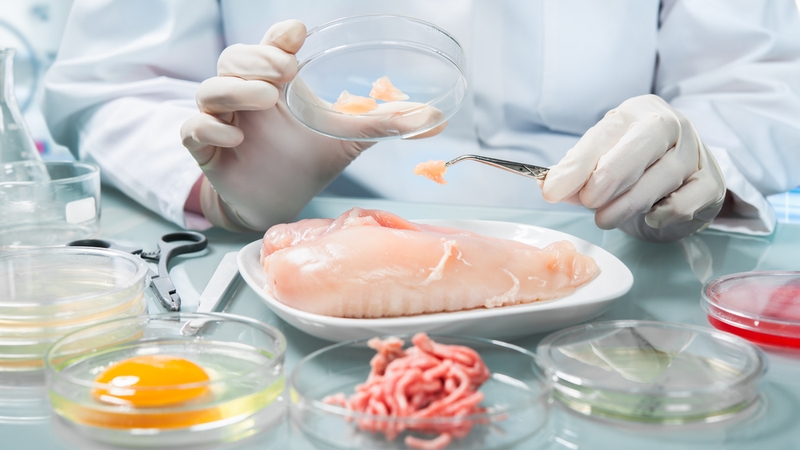 https://hkmb.hktdc.com/en/MzExMzYxMzAz
Testing and Certification Industry in Hong Kong
Hong Kong's testing and certification industry has grown substantially since the 1980s. In 2018, the industry comprised 830 establishments, most of which were private laboratories, employing a total of 18,690 people.
The industry provides testing and inspection services for consumer products manufactured in the Pearl River Delta for overseas buyers, and certification services for such products as well as for the relevant quality management systems. There is also an increasing demand for food testing conducted by private laboratories.
The industry has been identified as one of the industries in which Hong Kong has a clear advantage. The Hong Kong Council for Testing and Certification has been established to enhance the professional standards and recognition of Hong Kong's testing and certification services in the international arena.
Because of its robust accreditation system and international reputation, Hong Kong is well positioned to act as an independent third party providing quality certification and product testing services for mainland enterprises, helping to boost the confidence of overseas and local buyers.
Industry Data
| | | |
| --- | --- | --- |
| In 2018 | Number of Establishments | Number of Persons Engaged |
| Private independent establishments with their major economic activities in testing, inspection and certification services | 730 | 14,620 |
| In-house laboratories in large manufacturers and exporters engaging 100 persons or more | 40 | 580 |
| Laboratories in government departments / public organisations | 60 | 3,490 |
| Total | 830 | 18,690 |
| | | | |
| --- | --- | --- | --- |
| Data for Private Independent Establishments | 2016 | 2017 | 2018 |
| Value-added at current price (HK$bn) | 7.33 | 7.52 | 7.68 |
| Business receipts (HK$bn) | 14.1 | 15.0 | 15.6 |
| Number of people engaged | 13,960 | 14,300 | 14,620 |
Share of Business Receipts of the Private Independent Establishment by Type of Services

2016

2017

2018

Testing

68%

66%

65%

 Medical Testing

20%

31%

31%

 Toys and Games

13%

21%

20%

 Textiles, Clothing and Footwear

12%

17%

16%

 Electrical Products and Telecommunications Equipment

10%

14%

14%

 Construction Materials

8%

10%

10%

 Others

5%

7%

8%

Inspection

18%

19%

17%

Certification

2%

3%

3%

Others

12%

12%

14%

1 Note: Figures may not add up to the corresponding totals due to rounding.

Source: HKSAR Census and Statistics Department, Hong Kong Council for Testing and Certification
Range of Services
The industry provides a high volume of testing and inspection services for consumer products manufactured in the Pearl River Delta, such as toys and children's products, electrical and electronic goods, and textiles and garments, as requested by overseas buyers. It also provides certification services for such products as well as for the relevant quality management systems (e.g. ISO9000). Some laboratories also conduct testing on food, Chinese medicine and construction materials for importers and suppliers. Food importers and suppliers are increasingly engaging private laboratories to conduct food testing before putting the food on the market. Other testing services include chemical testing, environmental testing, medical testing, proficiency testing, and physical and mechanical testing.
Service Providers
Many laboratories and certification bodies in Hong Kong are accredited. The Hong Kong Accreditation Service (HKAS), under the Innovation and Technology Commission (ITC), provides accreditation service for laboratories, certification bodies and inspection bodies through the Hong Kong Laboratory Accreditation Scheme (HOKLAS), Hong Kong Certification Body Accreditation Scheme (HKCAS) and Hong Kong Inspection Body Accreditation Scheme (HKIAS). In May 2020, there were 228 accredited laboratories, 26 accredited certification bodies and 22 accredited inspection bodies in Hong Kong.
It is voluntary for private laboratories to seek accreditation, but they are strongly encouraged to do so as testing, certification and inspection services accredited by the local accreditation bodies are widely recognised in overseas markets.
Industry Development and Market Outlook
Hong Kong as a Testing and Certification Centre
Hong Kong, as an international trade centre situated strategically at the door of the huge and rapidly growing mainland market, has the potential to develop into a major product testing and certification centre in the region. On top of that, the qualified institutions accredited by HKAS will also be recognised internationally under the Mutual Recognition Arrangement (MRA). By acting as an independent third party providing services to mainland enterprises, it can help safeguard consumer interests, build up the Hong Kong brand, enhance the competitiveness of local and mainland products in the world market, and create high-end employment opportunities for professionals and skilled workers.
Establishing Hong Kong as a testing and certification centre is in line with the objective of upgrading the Pearl River Delta into "a world-class base for advanced manufacturing industries", as set out in the National Development and Reform Commission's Outline of the Plan for the Reform and Development of the Pearl River Delta (2008-2020). The Outline Development Plan for the Guangdong-Hong Kong-Macao Greater Bay Area also supports Greater Bay Area enterprises using Hong Kong's testing and certification services.
Support and Facilitation from the Government
In 2008, the Task Force on Economic Challenges identified the testing and certification industry as one of the industries in which Hong Kong has a clear advantage. It thought that this industry could benefit the economy in the medium and long term. The government then established the Hong Kong Council for Testing and Certification (HKCTC) to drive the development of the industry, raise its professional standards and enhance the recognition of the industry in the international arena by building up a brand name for Hong Kong's testing and certification services.
Both the Hong Kong Productivity Council (HKPC) and the Hong Kong Science and Technology Parks Corporation (Science Park) have laboratory facilities available for use by private testing laboratories. Examples include HKPC's special chamber for testing electromagnetic compatibility and Science Park's equipment for testing LED lightings. Using these facilities means that testing laboratories do not need to make a huge investment on equipment if their business volume for particular tests is not high.
Since February 2016, the government has also implemented the 'Nil Waiver Fee' measure to facilitate the operation of testing and calibration laboratories in industrial buildings. Owners of industrial premises can apply to the Lands Department for a waiver of lease conditions in order to accommodate testing and calibration laboratories. Successful applicants are not required to pay the waiver fee.
Market Opportunities and Recent Developments
In addition to traditional sectors like textiles, clothing and footwear, toys and games, electrical products as well as medicines, HKCTC has identified good market opportunities for Chinese medicines, construction materials, food, jewellery, environmental protection, and information and communication technologies (ICT).
Given its proximity to the mainland and long history as a major trading hub in the region, Hong Kong has a clear advantage in the trading of Chinese medicine. If more can be done regarding testing and certification services for Chinese medicine, that would help to build up the confidence of overseas markets in Chinese medicine. Hong Kong has already built up its local capacity and capability for testing Chinese medicine through the introduction of a testing requirement for the registration of proprietary Chinese medicine and the development of Hong Kong Chinese Materia Medica (CMM) Standards, covering standards for 299 types of Chinese materia medica commonly used in Hong Kong. Furthermore, some of the local universities possess considerable expertise in the field of Chinese medicine and can provide technical support in the development of new testing services. In November 2014, HKPC developed a product certification scheme for CMM and two certificates were awarded to two batches of CMM in 2015.
In order to upgrade the quality of its buildings and set an example for the local construction industry, the Hong Kong Housing Authority (HKHA) has played a leading role in the development of Product Conformity Certification Schemes (PCCS). By March 2020, HKHA had required product certification for 11 types of construction materials or building components. Wider adoption of product certification for construction materials in public works as well as in the private sector is greatly encouraged. As far as the export market is concerned, Hong Kong's testing and certification industry can perform a stronger supporting role for the large volume of construction materials produced and exported by mainland China.
Because of the growing public awareness and concern over food safety (regarding, for example, the presence of heavy metals, preservatives and melamine) and nutritional content (e.g. levels of protein, fat and sodium), there is strong demand among local food importers and suppliers for testing and certification services. Hong Kong Polytechnic University has developed the first Food Hygiene Standard Certification System (FHSCS), aiming at enhancing the food safety culture in local catering industry. Laboratories also have the potential to provide food testing services for traders in the mainland, where much emphasis is now placed on food safety.
Hong Kong's jewellery trade is renowned in the world market. There is a potential synergy for the jewellery trade to make use of the high credibility of Hong Kong's testing and certification industry to enhance consumer confidence and the competitiveness of Hong Kong's jewellery trade. Some sectors in the jewellery trade are exploring new testing and certification services. In recent years, the Gemmological Association of Hong Kong has completed the development of standard testing methods for jade and diamond.
With the general public becoming increasingly concerned about environmental protection, there will be more tests related to the "green" elements of consumer products manufactured on the mainland as well as those for environmental samples in Hong Kong. And given the growing worries about information security, there will be opportunities for further development of certification services in this area, such as information security management system certification.
CEPA Provisions
Under Supplements VII and VIII to the Closer Economic Partnership Arrangement between Hong Kong and the Mainland (CEPA), testing organisations in Hong Kong are allowed to co-operate with designated mainland certification bodies to undertake product testing for the China Compulsory Certification (CCC) System for all existing products processed in Hong Kong that require CCC. These testing organisations have to be accredited by HKAS before they can perform testing for the relevant products under the CCC System. Under Supplement IX to CEPA, the scope of certification services that can be undertaken by Hong Kong testing organisations has extended to cover food, on a pilot basis in Guangdong Province.
Under Supplement X to CEPA, also on a pilot basis in Guangdong Province, the scope has been further extended to other areas of voluntary product certification. Certification bodies, inspection bodies and laboratories jointly or solely set up in the mainland by Hong Kong service suppliers can enjoy the same treatment as their mainland counterparts. Alongside that, testing and certification organisations in Hong Kong are allowed to co-operate with mainland testing and certification organisations in respect of the acceptance of testing data (results).
The Agreement on Trade in Services signed in November 2015 introduced, on a pilot basis, a mutual recognition arrangement for certification and relevant testing business between Guangdong, Hong Kong and Macao in the China (Guangdong) Pilot Free Trade Zone ("Guangdong Free Trade Zone"). The aim was to establish the practice of 'certify once, test once, and accept results in three places'. According to the latest Amendment Agreement which took effect on 1st June 2020, testing organisations in Hong Kong may co-operate with designated mainland organisations to provide the testing required by CCC on products processed or manufactured in any place (including places outside China). In addition, certification organisations in Hong Kong may partner with designated mainland organisations to deploy factory inspectors to conduct CCC factory inspections on CCC product manufacturers in the whole of the mainland.
Quality Inspection and Testing
Quality Inspection and Testing
Quality Inspection and Testing
Quality Inspection and Testing
Hong Kong
Hong Kong
Hong Kong
Hong Kong
Hong Kong
Hong Kong
Hong Kong
Hong Kong