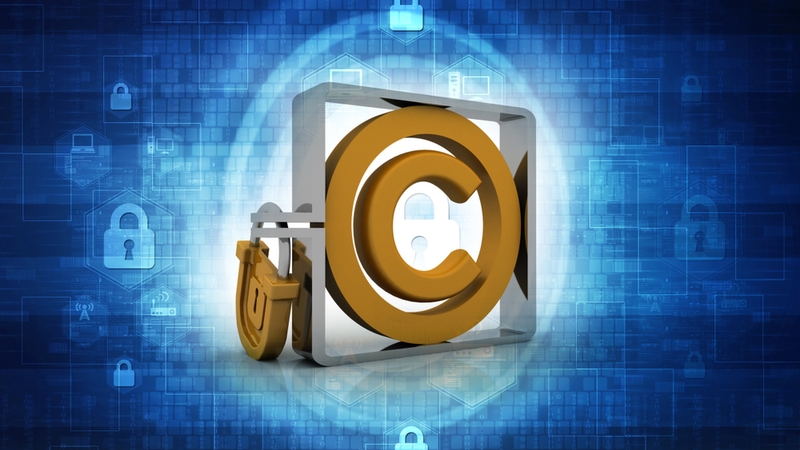 https://hkmb.hktdc.com/en/MzExMTU4MDMz
Licensing Industry in Hong Kong
Overview
Hong Kong has been chosen by many international licensors and licensing agents as the strategic base to expand their licensing business in Asia.
Hong Kong offers clear advantages as an ideal platform for licensors, licensees, agents and manufacturers to get together, which include intellectual property (IP) rights protection, respect for business agreements, distribution networks, access to quality licensees, availability of industry talent, market sensitivity and close business connections with the mainland.
The Hong Kong International Licensing Show (HKILS) held since 2002 has been well-known in Asia and has helped promote Hong Kong as the regional licensing hub.          
In 2010, Licensing International (previously known as International Licensing Industry Merchandisers' Association) opened its Hong Kong office, which serves as the regional centre for promoting licensing businesses and broadening the business network of its members in Southeast Asia's licensing markets.
China saw US$9.5 billion of licensed merchandise sales in 2018, placing it among the top five largest licensing markets in the world. Hong Kong licensing agents, with strong networks in mainland China, are considered by many foreign licensors to be preferred partners to exploit emerging opportunities there.
Market Characteristics and Service Providers
Hong Kong's licensing market began to take shape in the early 1990s. Despite its relatively short history of development, the Hong Kong market has become highly developed in Asia. Main categories of licensed products in Hong Kong include apparel and accessories, food and beverages, toys, gift items, stationery, computer supplies and sales promotions for fast food chains and banks.
The Hong Kong local fashion label, :CHOCOOLATE, has been actively exploring licensing opportunities with international brands and companies. For example, it has featured Japanese character Kumamon, Disney's Tsum Tsum and South Korea's UNIVERSTAR BT21 in a variety of its apparel and accessories collections. Reckitt Benckiser Hong Kong Limited, owner of home cleaning brand Dettol, has collaborated with LINE FRIENDS to offer antiseptic homecare products with LINE characters. YGM Trading, a Hong Kong apparel retail and wholesale company, is also a licensee of European and American designer brands for handling their sales and distribution in mainland China and other Asian markets.
Hong Kong has relatively few home-grown brands and properties for licensing. Some examples include Din Dong, SHIBAinc characters, Hong Kong cartoon character McDull and Ocean Park's Whiskers & Friends. Nevertheless, many international licensors and licensing agents, such as Iconix Brand Group, Mattel and the National Basketball Association (NBA) have chosen to set up offices in Hong Kong. These offices often function as the regional headquarters in Asia. Moreover, many famous foreign licensors have entrusted their exclusive property rights to Hong Kong licensing agents to develop the business in Asia.
Best known as a shoppers' paradise, many international licensors choose to partner with Hong Kong shopping malls for promotional campaigns for their licensed characters or products. For example, LEGO has collaborated with Tuen Mun Town Plaza to set up interactive game zones to offer hands-on experience and promote its brand.
The Asian Licensing Association was established by Hong Kong industry leaders in 2011 to promote Hong Kong as an international licensing hub. The Innovative Entrepreneur Association organised the first Cross Industry Matching Showcase in the same year, which aimed to provide a platform for business synergy between local licensors (e.g. character creators and graphic designers), licensing agents and enterprises.
The Hong Kong International Licensing Show (HKILS) held since 2002 has been well-known in Asia and has helped promote Hong Kong as the regional licensing hub. The 18th edition of HKILS held in January 2020 attracted more than 20,000 visitors, including manufacturers, licensees, retailers and distributors.
The Asian Licensing Conference 2020, held concurrently with HKILS, brought together 30 expert speakers from various international brands and different sectors in the licensing industry, focusing on new opportunities and strategies for licensing business in Asia. The event also served as a networking platform for international licensing executives and businesspeople to gather industry intelligence and explore new opportunities.   
Trade in Services
The significance of Hong Kong's licensing business lies in its status as a hub for licensing activities in Asia. Local business usually accounts for a small proportion of the overall business of licensors and licensing agents, who are more active in other Asian countries.
Licensing activities between Hong Kong and the rest of the world can be partly reflected in the cross-border payments for the use of intellectual properties.
Charges for the Use of Intellectual Properties*



Export

Import

HK$ million

Growth (%)

Share in total services exports (%)

HK$ million

Growth (%)

Share in total service imports (%)

2016

5,225

5.0

0.7

14,615

1.3

2.5

2017

5,605

7.3

0.7

15,001

2.6

2.5

2018

5,821

3.9

0.7

15,622

4.1

2.5
*Includes: 1) Franchises and trademarks licensing fees. 2) Receipts/payments on authorised use of patents, copyrights and other non-financial proprietary rights and receipts/payments for licences to reproduce and/or distribute intellectual property embodied in products not included elsewhere.
Source: Report on Hong Kong Trade in Services Statistics for 2018, Census & Statistics Department
Industry Developments
Licensing Trending Globally  
According to Licensing International, the global retail sales of licensed goods amounted to US$280.3 billion in 2018. North America remains the largest market for licensed merchandise and services, with revenue accounting for 58% of the global market. Meanwhile, Asia recorded the strongest growth, increasing by more than 5% for the year. 'Character and entertainment' was the largest group of licensing property in terms of global licensed merchandise sales in 2018, accounting for 43.8% of the global licensing market. 'Corporate trademark and brand' was the second largest property type, generating US$58.8 billion of retail sales (21% of the total).
E-commerce and Licensing
E-commerce is facilitating the international licensing business. Characters, fads, brands and fashion trends now travel at high speed across the markets, cutting short the time needed to get a product from licensed concepts to retail shelves. With increased internet penetration and the spread of electronic gadgets in Asia, digital media, online videos and games, such as Pokemon GO, play an active role in licensed product promotion. Social media, such as Instagram and Facebook, are also important channels for marketing new properties.
Gaming and eSports Licensing
Gaming and eSports have become mainstream entertainment in recent years. The global gaming market is expected to generate revenues of US$159 billion in 2020, up 9% from the previous year, according to Newzoo. Spinning off from the gaming industry, global revenue from eSports – largely from media rights, advertising and sponsorships – will grow by 16% and reach US$1.1 billion in the same year, with China being the largest market (35% of global share).
Esports merchandise is making its way into the apparel market. For example, Champion Athleticwear and Foot Locker have collaborated with five eSports teams (OpTic Gaming, Counter Logic Gaming, Dignitas, Spacestation Gaming and Renegades) to bring co-branded apparel to the eSports community. Nike has also partnered with China's most popular eSports league – the League of Legends Pro League – to launch team uniforms.
China's Burgeoning Licensing Market
According to Licensing International, China saw US$9.5 billion of licensed merchandise sales in 2018, placing it among the top five largest licensing markets in the world. 'Character and entertainment' continues to dominate the Chinese licensing market, with home-grown licensing properties, such as Boonie Bears, gaining popularity in recent years.
Attracted by the large consumer base, many foreign companies are scouting the Chinese market to seize licensing opportunities. Canadian multinational entertainment company Entertainment One, Care Bears brand-owner CloudCo Entertainment, Japanese company Sanrio (best known for its iconic character Hello Kitty) and Korean brand Kakao Friends have all established a presence in China for brand licensing and retail distribution of licensed consumer products.  
In China, e-commerce has become one of the top trends in the licensing industry. Many brands and properties use B2C online platforms to promote brand awareness and extend their customer base. For instance, the Canadian children's entertainment company Spin Master has established an online flagship store on JD.com to sell its globally recognized PAW Patrol merchandise.
Hong Kong licensing agents with strong networks in mainland China are the preferred partners for many foreign licensors to exploit emerging opportunities there. One example is Medialink Animation, which has collaborated with POMASE, the owner of "The Little Prince", to develop licensing business in the mainland. Hong Kong-based licensing companies are major players on the mainland, setting up offices in cities like Shanghai with distinct functions.
In addition, Hong Kong is the preferred gateway for mainland-based enterprises to promote their brand names and trademarks overseas due to Hong Kong's remarkable international network, as well as resourceful licensing players providing quality licensing services, including public relations support and personnel training.
CEPA Provisions
The Mainland and Hong Kong Closer Economic Partnership Arrangement (CEPA) further opens up the mainland market for Hong Kong products and the distribution business to Hong Kong companies. Under the Agreement on Trade in Services (ATIS), Hong Kong service suppliers are granted national treatment to conduct retailing and wholesale services in mainland China[1]. More information on the latest CEPA agreements can be found here.
Effective distribution is vital to the success of a licensing deal. Hong Kong companies making use of the opportunities provided by CEPA to develop their business in the mainland will likely be sought after as distributors for foreign licensors, since they offer adequate intellectual property rights protection and provide services in line with international practices.
---
[1] The negative list of ATIS explicitly excludes the distribution services in relation to books, newspapers, magazines, cultural relics, though it is added therein as a positive-list item for HKSS to distribute these products.
Licensing
Licensing
Licensing
Licensing
Licensing
Licensing
Licensing
Hong Kong
Hong Kong
Hong Kong
Hong Kong
Hong Kong
Hong Kong
Hong Kong
Hong Kong
Hong Kong
Hong Kong
Hong Kong
Hong Kong
Hong Kong
Hong Kong