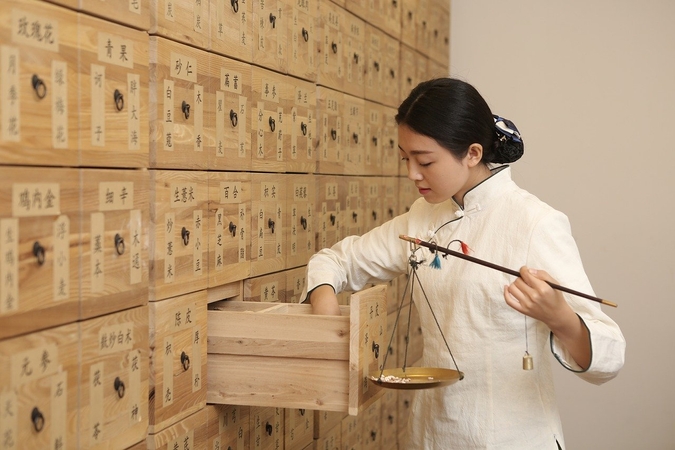 https://hkmb.hktdc.com/en/MzA4NzQ3NzUw
China's Health Food Market
I. Market Overview
Total sales of health food in China grew 18.5% on the year to about RMB222.7 billion in 2019, and are expected to reach RMB330.7 billion in 2021. As total sales of health food continue to grow, the market outlook should remain rosy.
China's health food market first emerged in the 1980s. According to the National Food Safety Standard – Health Foods, health food refers to food products that claim to have specific health functions, or supplement vitamin or mineral intake. Health food is suitable for consumption by specific groups and regulates body functions, but is not used for the purpose of treating disease. Furthermore, such food should not pose any acute, sub-acute or chronic hazard.
Classification of health food into:
(a) Two categories
Food with specific health functions: Food that shares common properties with general food that regulates human body functions, but is not used for treating diseases and is suitable for consumption by specific groups of people.
Nutritional supplements: These products supplement nutrients, with vitamins and minerals as major ingredients. They include single-ingredient and multi-ingredient nutritional supplements.
(b) Three categories
Traditional health food: This refers to products prepared using traditional Chinese methods based on the concept of regulation and balance in traditional Chinese medicine.
Modern health food: This refers to health products that use nutrients or supplements as major ingredients.
Functional health food: These products include those for specific health purposes, such as nourishing the heart and the liver, improving sleep or facilitating digestion.Analysts have noted that more than 70% of those aged 65 or above in China consume health food. A mainland market research report on China's imported consumer goods market pointed out that health food constitutes over 30% of the cross-border e-commerce spend by senior consumers, showing that there is enormous potential in the health food market among the elderly. As living standards continue to rise, seniors are paying more attention to staying healthy, and health food is a popular choice for them.The nationwide implementation of the two-child policy is expected to create more demand in the maternal and baby health food market. In 2019, there were 14.65 million newborns in China. Pregnant women and newborns often need various nutrient supplements, so the growing number of newborns will markedly increase the demand for maternal and baby health food. Statistics show that 94.7% of pregnant women consume health food products during pregnancy. Among these, milk powder, folic acid and complex-/multi-vitamin tablets are the most popular. On the mainland, the per-capita consumption of health food is moderate compared with mature markets, so the health food market has much potential for expansion. In 2018, the per-capita consumption of health food in the US amounted to the equivalent of RMB924, while in Japan it was RMB662 – both figures far higher than China's RMB117.
As pointed out in a 2019 report on online consumption trends and insights for China's maternity and baby products released by mainland market research firm CBNData, 50% of the women preparing for pregnancy have bought folic acid supplements, while 37% have bought DHA supplements. Euromonitor data show that the size of the children's probiotic supplements market in China has been expanding rapidly – from RMB2.40 billion in 2015 to RMB6.32 billion in 2018.
As Chinese society begins to age, health food products for the elderly will become a leader in the market. According to the Statistical Communiqué on the 2019 National Economic and Social Development issued by the National Bureau of Statistics, at the end of 2019, the number of people in China aged 60 or above stood at 254 million, or 18.1% of the total population. The World Health Organisation projects that by 2050, those aged over 60 will make up 30% of the Chinese population. In addition, the average life expectancy in China is now 76.4 years, and is expected to rise to 81.9 years by 2040. The demand for health food products in China is set to increase.
According to data from market research firm Euromonitor, China's 2019 health food market was dominated by dietary supplements such as vitamins and minerals, which had a market share of 58%. The other major categories were non-prescription medicines (such as those that help digestion or improve sleep quality) and herbal/traditional medicinal products, which had market shares of 36% and 32% respectively.
II. Market Competition
In terms of geographic distribution, health food manufacturing enterprises are concentrated in the six coastal provinces/cities of Beijing, Guangdong, Shandong, Shanghai, Jiangsu and Zhejiang, which together account for about half of the total number of such enterprises in China. In the western region, including Xinjiang, Ningxia, Tibet and Qinghai, which are rich in traditional Chinese medicinal herbs, there are less than 100 health food production enterprises.
The enormous market potential and development opportunities in China's health food industry should not only induce more players in the pharmaceutical industry to transform themselves, but also offer some pharmaceutical companies the chance to break out of their current situation. Given their existing R&D, production and marketing capabilities, pharmaceutical companies have an edge in moving into the health food industry.
Mainland enterprises enter the health food market mainly through acquisitions and mergers. In recent years, Harbin Pharmaceutical Group has acquired GNC, and used the latter's mature health food product manufacturing technology and huge consumer base to expand its business.
The rapid entry into the market by foreign health food products is bound to change the market landscape. Multinational health food enterprises generally have advantages in terms of financial clout, R&D capability, production and marketing. Nevertheless, there are also factors which hamper the development of health food imports. For instance, the traditional Chinese culture of medicinal food and therapeutic cuisine has a strong influence on mainland consumers.
In recent years, overseas enterprises have actively expanded into China's health food market, intensifying competition within the mainland's health food sector. The enormous consumer market in China has attracted a number of overseas enterprises. For instance, the Canadian company Jamieson has appointed a sole agent in China, and Germany's SUNLIFE is collaborating with a mainland enterprise to venture into China's health food market. Meanwhile, many local brands have acquired foreign brands to broaden their product profile. For example, Biostime has acquired Swisse, an Australian nutrition products brand, while Shanghai Pharma has bought Vitaco, another Australian health food company.
China has adopted an examination and approval system for its health food market. The Food Safety Law revised on 29 December 2018 contains 13 provisions related to health food, covering various stipulations on market access permission, production administration, market supervision and advertising administration, with penalties if these regulations are violated. The new law also provides for the concurrent implementation of a health food record-filing system and a registration system. Regulatory authorities must maintain records on the production and sales of registered products for comprehensive supervision.
There are reportedly 12,807 types of Chinese herbal medicine resources in China. With four billion people worldwide currently using products related to Chinese herbal medicine, the international influence of Chinese medicine is increasing. According to iiMedia Research's 2019-2020 China Health Product Industry Research Report, Chinese consumers' preferred way of keeping good health is through dietary supplementation (the consumption of nutritious food items to enhance health and immunity). This is probably related to the traditional culture and provides a consumer base for Chinese herbal tonics.
A number of international health food companies have successively co-operated with Chinese agencies to build global platforms for Chinese herbal health food and cosmetics research. One example of this is the Amway Botanical Research Center in Wuxi, established by Amway with an investment of US$25 million, which has been operational since late 2015.
III. Sales Channels
The main sales channels used by health food enterprises are direct selling, conference marketing, traditional marketing, chain operation, e-commerce and academic marketing.
The Regulations for the Administration of Direct Selling and Regulations on the Prohibition of Pyramid Selling were implemented in 2005, and direct selling of health food was granted legal status in China. As a sales channel for health food, direct selling has become very popular because it reduces the number of intermediate links in circulation and cuts operating costs. According to the 2019-2020 China Health Product Industry Research Report, 41.5% of the consumers interviewed have purchased health foods through direct selling.
Conference marketing, also known as database marketing or club marketing, is a marketing model whereby businesses collect consumer data through various channels and build databases after analysing and aggregating the information. Targeted marketing is then carried out on specific customer groups during conferences by bundling various promotional tactics.
Traditional marketing still plays a prominent role in the health food market. In traditional marketing, sales channels and sales strategies are determined in accordance with product features. The sales channels for general nutritious or gift-type products are mainly shopping malls and hypermarkets, while the main seasons for promotion and sales are the Chinese New Year and festival holidays. For products with therapeutic functions, drugstores are the leading sales channel. Advertising has a relatively professional look, with promotion and sales carried out during seasons appropriate to the products.
The emergence of specialised health food chain stores marks the separation of health food sales from that of drugs and food. In the past, supermarkets and drugstores were the most direct health food sales channels. According to trade sources, sales channel specialisation is becoming a trend.
Online has become an important channel for the sales of health food. According to statistics, the market share of online sales of health food in China shot up from 0.7% in 2009 to 25.5% in 2019, while online retail sales in the period grew from RMB800 million to RMB71.6 billion. Selling online eliminates the cost of setting up counters in department stores or supermarkets, so products can be priced lower than they are in physical outlets. Now, with the presence of some reputable pharmaceutical e-commerce platforms in the market, consumers have more online purchasing choices. For example, online sales of health food on Alibaba's platforms in 2018 were up 39.4% year-on-year to RMB21.09 billion.
In recent years, foreign health food brands have expanded into the mainland market through cross-border e-commerce. Blackmores, for example, has set up a flagship store in Tmall Global to sell natural and health food.
Selected trade fairs for the health industry lined up for 2020-2021 include:
| | | |
| --- | --- | --- |
| Date | Exhibition | Venue |
| 11-13 September 2020 | Chinese Congress on Gerontology and Health Industry | Shandong Hotel, Jinan, Shandong |
| 11-13 October 2020 | China International Health Industry Expo | China International Exhibition Center, Beijing |
| 25-27 November 2020 | Natural & Nutraceutical Products China 2020 | National Exhibition and Convention Center, Shanghai |
| 24-26 April 2021 | Beijing International Senior Care Expo | China International Exhibition Center, Beijing |
IV. Import and Trade Regulations
To address the confusion caused by irregularities in advertising in the health food industry, the Provisional Rules on the Examination of Health Food Advertisements issued in 2005 stipulates that the contents of a health food advertisement must be consistent with the contents of the user manual and label approved by the food and drug administration department. Advertisers must first apply to the provincial level food and drug administration department before releasing any health food advertisements. Furthermore, the efficacy of health food must not be compared with that of other healthcare equipment or drugs.
When an application is made for health food certification, it can be classified either as functional health food or as a nutritional supplement, but cannot be classified as both.
Enterprises wishing to produce health food must apply to the provincial level administrative department of health and can only engage in production after obtaining a food hygiene licence. To import health food products, an imported health food approval certificate from the food administration department must be obtained. This document is a certification granting approval for the product to be imported and sold on the market within Chinese territory.
For certification purposes, the functions of health food are classified into two main categories. The first consists of 16 functions related to prevention of diseases, alleviation of symptoms and auxiliary therapy. The second consists of 11 functions related to enhancing human health and physical fitness. Health food of the same formula can only apply for certification in not more than two health functions.
The Regulations on the Administration of Consigned Production of Health Foods were implemented on 1 January 2014 to address irregularities in sales and promotional activities of enterprises engaging in the consigned production of health food. Under the new rules, domestic enterprises are not allowed to produce, deal in or import health food produced on a consigned basis. In addition, food products without a health food approval document number may not make health claims in their labels or instruction manuals. Further details in Chinese can be found on the website of the State Administration for Market Regulation (SAMR).
In the Opinions on the Further Strengthening of the Supervision of Health Foods (For Public Comment) issued in 2017, it was proposed that health functions should not be used in naming health food products and that the warning "This product is not a substitute for medicines" should be shown in health food advertisements. It was also suggested that daily supervision and inspection of health food should be strengthened, while severe measures should be taken against activities like illegal production, illegal running of businesses, illegal adding of ingredients and deceptive advertising.
The National Food Safety Standard – Health Foods (GB 16740-2014) was implemented on 24 May 2015, replacing the General Standard for Health (Functional) Foods (GB 16740-1997). In the new standard, stipulations on the scope, product classification, label identification and technical requirements have been revised.
The Administrative Measures on the Registration and Record Filing of Health Foods came into effect on 1 July 2016. Under the new Administrative Measures, health food with ingredients falling outside of the catalogue of health food ingredients and health food imported for the first time (with the exception of nutrient substances health foods, such as vitamin supplements and minerals) are subject to registration. Furthermore, such health food products must undergo on-site inspection and test reviews organised centrally by an appraisal authority. Suppliers of health food with ingredients falling within the catalogue of health food ingredients and nutrient substances health foods imported for the first time , such as vitamin supplements and minerals, should carry out record filing.
On 27 December 2016, the China Food and Drug Administration and other central government departments issued the Health Food Raw Materials Directory (I) and Directory of Claimed Health Functions Permitted for Health Food (I). The nutritional supplements listed in the Health Food Raw Materials Directory (I) can only be used for production of health foods. For health food containing nutritional supplements listed in the Directory of Claimed Health Functions Permitted for Health Food (I), only claims on the health function of "supplementing vitamins and minerals" can be made.
On 7 July 2017, the State Council's Food Safety Commission and other central government departments jointly issued the Plan to Address Food and Health Food Fraud and False Advertising (the Plan) to strengthen regulatory compliance in the importation of health food. The Plan addresses problems including the production, sales and import of food and health food without permission.
The Announcement on Standardising the Label Claims of Health Food came into force on 13 February 2018. For health food that has not been previously trialled for human use, the words "this product has been tested on animals" must be prefixed to any claims regarding efficacy on the product's labelling and literature. Health food manufacturers whose products have been approved previously must revise their labelling and literature in accordance with the above requirement when they are reprinted. By 31 December 2020, all product labelling and literature must be amended in line with the above stipulation.
The Administrative Measures on Directory of Health Food Raw Materials and Directory of Health Function Claims came into force on 1 October 2019. The objectives of the Measures include promoting the implementation of a dual-track system in health food registration and record-filing, setting up an open and diversified system for managing health food directories, ensuring the safety and efficacy of products and promoting the sound and healthy development of the industry. The Measures stipulate the requirements for raw materials other than nutrients such as vitamins and minerals for inclusion into the health food raw materials directory. For details of these and other new measures, please refer to SAMR Decree No. 13 (2019) (in Chinese only).
Guidelines for the Naming of Health Foods (2019 Edition) were issued on 12 November 2019. These Guidelines stipulate the basic principles of health food naming, contents that health food naming should not contain, etc. For details, please refer to SAMR Announcement No. 53 (2019) (in Chinese only).
The Guidelines on Warning Statements for Health Food Labelling issued by SAMR came into force on 1 January 2020. These Guidelines stipulate that health food labels should display warning statements (specifying that the food item is not meant for treating diseases), production date and expiry period, telephone number(s) for taking complaints. Health food labels should also conform to certain criteria (such as colour, size and standard formats). In addition, the Guidelines also require that business operators of health food should post warning statements in prominent positions.
Food & Beverages
Food & Beverages
Health & Beauty
Food & Beverages
Health & Beauty
Food & Beverages
Health & Beauty
Food & Beverages
Health & Beauty
Food & Beverages
Mainland China
Mainland China
Mainland China
Mainland China
Mainland China
Mainland China