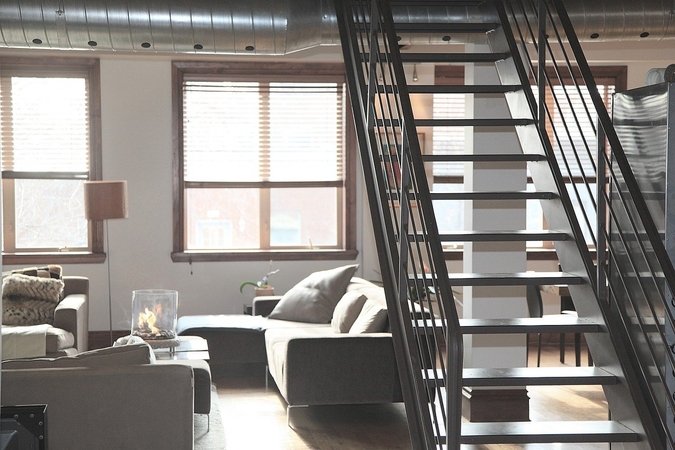 https://hkmb.hktdc.com/en/MzA3ODY3OTk5
China's Furniture Market
I.  Market Overview
As housing conditions continue to improve in China, people are becoming increasingly willing to spend money on home decoration. In 2019, per capita disposable income grew 8.9% year-on-year. This increased purchasing power has helped the furniture market to expand significantly. According to figures released by the National Bureau of Statistics, the income of furniture manufacturers grew 1.5% year-on-year to RMB711.72 billion in 2019, while total profits grew 10.8% year-on-year to RMB46.27 billion.
Urbanisation, China's main policy to stimulate domestic demand, is likely to drive furniture market growth. Data from the National Bureau of Statistics shows that the level of urbanisation in China reached 60.6% in 2019, up 1.0 percentage point over the previous year. In this process, wage earners and peasant families who have settled in towns and cities have become major furniture buyers.
Apart from domestic sales, China's furniture exports also show sustained growth. According to the Statistical Communiqué on the 2019 National Economic and Social Development, exports of furniture and furniture parts amounted to RMB373 billion in 2019, up 5.3% year-on-year.
Mainland furniture consumers can be divided into roughly three groups, namely, avid consumers, luxury and branded goods consumers and average wage-earning consumers.
Avid consumers: a very rich group with little concern for price, they usually favour expensive western style, classical Chinese style or avant-garde furniture.
Luxury and branded goods consumers: these consumers want furniture to reflect their taste and style. They appreciate aesthetics and cultural elements. They are at the forefront of trends in fashion, lifestyle and price.
Average wage-earning consumers: representing the majority of consumers, with price and quality as dominating factors, they often shop around when making a purchase.
According to the Industrial Classification for National Economic Activities issued by the National Bureau of Statistics, the furniture industry is divided according to product type into wooden, bamboo or rattan, metal, plastic and miscellaneous furniture manufacturing.
A wide range of products is available, and it can be classified as home, hotel and guest house, office, and public institution furniture.
Home furniture: furniture used in the homes of urban residents, including sofas, TV cabinets, tables and chairs, kitchen furniture and bedroom furniture.
Hotel and guesthouse furniture: dining tables and chairs, sofas as well as guest room furniture for hotels and guesthouses.
Office furniture: desks, chairs, bookshelves and cabinets for use in the office.
Public institution furniture: furniture for use in public-sector facilities, such as medical, sports, cultural and educational institutions.
An increasing number of consumers, including mid to high end consumers and purchasers of children's furniture, are attracted by concepts such as the 'eco home'. These consumers have a strong preference for environment-friendly furniture, such as odour- and formaldehyde-free products, despite the fact that the price of such furniture is generally higher. According to a survey of mainland middle class consumption conducted by the Hong Kong Trade Development Council (HKTDC), over 90% of respondents are interested in using green, eco-friendly materials and are willing to pay a premium of 14% on average. In view of this, many furniture and building materials brands have embraced the idea of eco-friendliness. Examples in the mainland market include 'smart' furniture incorporating indoor air purification functions and lightweight honeycomb board furniture.
Demand for children's furniture is on the rise. As living standards improve, parents are increasingly willing to buy suitable furniture to create a good environment for their children's development. With the full implementation of the two-child policy under the 13th Five-Year Plan (2016-2020), pundits believe that the market has further room for growth. According to preliminary data from the National Bureau of Statistics, the number of children under 15 reached 250 million in 2019, including 14.65 million newborns. Among all children's furniture, wooden furniture takes up the lion's share, accounting for nearly 90%, followed by plastic furniture.
According to the 2018 survey on trends in child-related spending, more than 90% of parents would like to buy desks and chairs, while another 40% planned to buy bunk beds for their children. The majority of parents give priority to safety and eco-friendliness in buying children's furniture. Over 77% of parents are worried that furniture may contain toxic or hazardous substances which pose a threat to health.
Green is the underlying trend in the furniture industry, with more and more enterprises using water-based rather than traditional solvent-based paints. Water-based paints are coatings that are water soluble or dispersible. Their biggest advantage is that they do not require the addition of hardeners or thinners such as formaldehyde, benzene or xylene, which makes them safer and more compliant with environmental standards.
Outdoor furniture is increasingly popular in the Chinese market. Available in ever more variety, outdoor furniture can be classified as beach beds, rattan chairs, leisure chairs, bamboo chairs, and other outdoor furniture items. Among these, rattan chairs and leisure chairs account for the greater share. Demand in the outdoor furniture market has been spreading from commercial users such as hotels, restaurants, exclusive clubs, leisure venues and residential communities, to private homes with gardens, rooftops and terraces. Development in the home sector is gathering momentum. According to a report on the Chinese outdoor furniture market in 2019 released by a mainland market research firm, the size of China's outdoor furniture market grew from RMB640 million in 2012 to RMB2.81 billion in 2019.
With the advance of AI, big data and 5G, smart household items may become mainstream. Smart furniture can receive signals and make assessments through sensing technologies, adjusting to offer better convenience and comfort. Examples of smart furniture include dining tables that can monitor the weight and body temperature of infants, and tables that can adjust heights automatically in accordance with the height of a user. China's industry in smart furniture is increasingly mature, and industrial parks for smart household appliances are its main development mode. There are about 115 such industrial parks countrywide, the majority of which are concentrated in Henan, followed by Guangdong, Jiangsu and Tianjin. In 2019, China produced 840 million pieces of smart furniture and the market grew 26.4% to RMB153 billion. It is expected that China's smart furniture market can grow to RMB170.5 billion in 2020.
Rosewood is a quality hardwood, and furniture made of such material is highly regarded. Mahogany is the most popular type of rosewood. This industry is booming, and the traditional rosewood furniture makers in Beijing, Jiangsu and Guangdong now face competition from new craft centres from Dongyang in Zhejiang, Xianyou in Fujian, Shanxi and Shanghai. The rosewood furniture industries in Pingxiang in Guangxi and Guangfeng in Jiangxi are also growing fast.
Custom-made furniture is becoming popular in line with the focus on optimal use of home space. According to a HKTDC consumer survey on the mainland middle class, about 52% of the respondents have ordered custom-made furniture. Consumers in first-tier cities in particular look for personalised home products in fashionable designs. Furniture featuring tooled leather, special fabrics or distinctive patterns is favoured by many young people in first-tier cities. In fourth- and fifth-tier cities, it is more common for large households living in an area of over 100 square metres to order tailor-made furniture, especially when they are fitting out a new flat. For large households in fourth- and fifth-tier cities, it is important that furniture is chosen to make their home look luxurious and spacious.
Top hotels are major buyers of upmarket furniture. Statistics from the China National Tourism Administration show that the number of five-star hotels on the mainland has increased from 640 in 2012 to 739 in 2019, while the number of four-star hotels was 2,117 in 2019. The increase in the number of star-graded hotels will in turn drive the demand for new furniture.
China's imports of selected furniture products in 2019:
HS Code

Description

2019
(US$ million)

YOY change (%)

94016900

Other seats, with wooden frames

65.3

-13.5

94016190

Other upholstered seats, with wooden frames

106.7

-12.2

94036099

Other wooden furniture

368.2

-17.3

94034000

Wooden furniture of a kind used in the kitchen

142.4

-22.3

94035099

Other wooden furniture of a kind used in
the bedroom

172.3

-14.9

94032000

Other metal furniture

99.2

-3.7

94038990

Furniture of other wooden materials

42.8

14.1

Source: Global Trade Atlas
II.  Market Competition
After more than 20 years of rapid growth in the furniture industry, China has now become the world's largest furniture producer and exporter. According to information released by the China National Furniture Association (CNFA), there are 50 furniture manufacturing clusters in China, covering the six regions of the Pearl River Delta (PRD), Yangtze River Delta (YRD), Bohai Rim, northeastern China, central China and western China. The PRD is China's largest furniture manufacturing base with the highest furniture industry concentration, the highest production output and the strongest integrated support capability. Next come Fujian, Zhejiang, Jiangsu, Shandong and Shanghai, which have an edge in product quality and operations management. In the YRD region, led by Shanghai, the furniture industry is developing fast, with the highest average growth rate in the country. The northern and northeastern regions, with Beijing as the centre, have a sound furniture industry base and rich wood resources. As for the central and western regions, the furniture industry is actively capitalising on the opportunities arising from urbanisation and the Belt and Road Initiative.
Furniture and home furnishings industrial parks, either completed or on the drawing board, are mainly found in eight central and western provinces, including Jiangsu, Anhui, Henan, Hebei, Hubei, Sichuan, Yunnan and Shaanxi. The development of these industrial parks can help consolidate and improve the industry chain, shorten the distance from manufacture to marketing, reduce logistics costs, change the employment distribution pattern, and promote industrial restructuring, specialised division and industrial co-operation between regions. In the face of rising production costs and other market factors, furniture makers are planning to shift inland to the central and western region as well as to Southeast Asian countries.
Selected specialised regional production bases in China:
| | |
| --- | --- |
| Location | Specialised base |
| Dayong, Zhongshan city, Guangdong | Rosewood furniture production base |
| Longjiang, Shunde district, Foshan city, Guangdong | Furniture materials capital |
| Dalingshan, Dongguan city, Guangdong | Top furniture export base |
| Sanxiang, Zhongshan city, Guangdong | Classical furniture base |
| Anji county, Zhejiang | Home of the chair industry |
| Yuhuan county, Zhejiang | Western style classical furniture production base |
| Zhangshu city, Jiangxi | Metal furniture production base |
| Zhuanghe, Dalian city, Liaoning | Solid wood furniture production base |
Furniture producers in China are much less concentrated than in other countries, and most of them are small and medium-sized. According to market statistics, in 2019, there were some 6,410 furniture enterprises above a designated scale in China. There are only a few brands on the mainland with strong influence in the market.
Owing to rising design fees and labour costs, mainland furniture products are becoming less competitive in the global market. On the other hand, China's domestic market is growing. Rapid urbanisation has also spurred the growth of home marts in second- and third-tier cities, where the market offers more room for development. As a result, expanding in the domestic market will become a key marketing strategy.
China's furniture industry has started the process of upgrading, with advanced manufacturing and the application of information technology in production. Furniture enterprises need to upgrade their products and give greater added value by innovating to achieve low cost, high quality and high efficiency. A key future development will be green manufacturing, with the whole life cycle of products managed to protect the environment and reduce energy consumption. Greater attention to environmental protection, health and safety in the production process will help sustain the development of the furniture industry.
Overseas furniture industry players are increasingly entering the Chinese market, led by a number of US furniture brands. Such companies used to sell mainly upholstered furniture such as soft beds and mattresses made of sponge and fabrics, targeting high-end consumers. In recent years, however, brands offering products such as wardrobes and dining tables have also penetrated the Chinese market, posing competition to mainland brands.
In the children's furniture market, domestic brands account for the lion's share. Some famous brands, including Aokok and Colorlife, have emerged in the mainland. Some overseas children's furniture brands selling into the mainland choose to use locally sourced materials or import boards for processing in the mainland in order to appeal to the local market.
III.  Sales Channels
Traditional furniture enterprises mainly market their products in three ways: consignment through distributors, renting premises and selling the products themselves; or displaying and selling products through large furniture malls and marts. Some specialised stores and chain stores with financial clout have emerged. As the internet develops rapidly and e-commerce grows in leaps and bounds, online shopping is also becoming an increasingly popular sales channel. According to the HKTDC's consumer survey, large home centres are the major channel through which consumers obtain information on furniture products.
In recent years, furniture hypermarkets have been developing rapidly. Their business scope has extended to cover areas like interior design and decoration, renovation and on-site testing and repair, providing a one-stop service to consumers. Many of these hypermarkets have developed across China as single-brand chain operations. There are also hypermarket clusters, that is concentrations of furniture hypermarkets within the same region, as well as general merchandise stores, which sell not only furniture but also other household supplies and even building materials. Many chain hypermarkets are also general merchandise stores.
The focus of different sales channels varies. For instance, large furniture marts mainly offer home furniture but also sell office furniture. Specialised stores generally sell their own brand, with the majority of these stores being large domestic producers or famous foreign brands, such as IKEA from Sweden, the first foreign brand to set up specialised stores on the mainland. This sales format is often adopted by foreign furniture companies.
In recent years, to make furniture part of consumers' everyday life, some branded mart chains have created 'shopping districts' by bringing in famous foreign brands, setting up home experience stores, building commercial complexes or establishing furniture villages. This way, they have successfully raised brand awareness and increased sales.
The O2O e-commerce model is gaining popularity in China's furniture market. O2O refers to the linking of online sales and marketing with offline business operation and consumption. Qumei is a typical example of a furniture manufacturing enterprise and e-commerce operator. The company uses its website as its sales platform, showcasing products and accepting online orders. Consumers may also visit dealers' stores and place orders there at online prices. This model allows cost-effective sales and marketing and drives rapid product sales, speeding up cash flows and reducing inventory pressure.
Another type of e-commerce is conducted by traditional furniture sellers. Easyhome, for example, has developed a website to move the offline experience stores online. It targets consumers who like the brand but wish to select products online. Some O2O e-commerce operators start as pure online brands and open offline experience stores afterwards. In other words, they build up their e-commerce platform by extending their coverage from online to offline channels. Meilele.com is an example of such practice.
Selected furniture exhibitions to be held in China in 2020:
| | | |
| --- | --- | --- |
| Date | Exhibition | Venue |
| 20-23 August 2020 | Shenzhen International Furniture Fair | Shenzhen World Exhibition & Convention Center |
| 7-10 September 2020 | China International Furniture Fair (Shanghai) | National Exhibition and Convention Center (Shanghai) |
| 8-12 September 2020 | China International Furniture Expo | Shanghai New International Expo Center and Shanghai World Expo Exhibition and Convention Center |
IV.  Import and Trade Regulations
After China became a WTO member, tariffs on furniture dropped significantly. Apart from the products listed below, which are still subject to import duties, a zero tariff has been applied to all furniture items since 2005.
China's Import Tariff Rates on Furniture in 2020
HS Code

Description

%

94012010

Seats of a kind used for motor vehicles, of leather or composition leather

6

94012090

Other seats of a kind used for motor vehicles

6

94019011

Seat angle regulating devices

6

9404

Mattress supports/articles of bedding and similar furnishing fitted with springs

10

Source: Customs Import and Export Tariff of the People's Republic of China 2019
On 1 May 2018, the newly revised General Technical Requirements for Wooden Furniture (GB/T 3324-2017) and the new Upholstered Furniture: Assessment on Burning Behaviours of Mattresses (GB/T 34441-2017) were implemented. The newly revised General Technical Requirements for Wooden Furniture provides clear definitions on solid wood furniture and panel furniture. Revisions have also been made to the major dimensions of tables, cabinets, chairs and beds, as well as formaldehyde emissions. Requirements on volatile organic compound (VOC) limits and testing methods have also been added. The Upholstered Furniture: Assessment on Burning Behaviours of Mattresses specifies the terminology, definition, requirements, testing equipment and facilities, inspection method and inspection rules on the burning behaviours of mattresses as an upholstered furniture.
On 1 July 2018, the Rules on Materials in Rosewood Products (GB/T 35475-2017) came into effect, specifying the definition, classification, tree species, requirements on moisture content and testing methods for rosewood products.
The Assessment Indicator System of Cleaner Production—Wood Furniture Manufacturing (GB/T 37648-2019) and the Requirements for After-sales Service of Furniture (GB/T 37652-2019) came into effect on 1 January 2020. The former specifies the index system, assessment method, index explanations and data collection for the assessment of clean production in furniture manufacturing. The latter lays down the scope, definitions and service requirements of after-sales service of furniture.
The Limit of Harmful Substances of Interior Floor Coatings (GB 38468-2019) which came into effect on 1 July 2020 lays down the definitions, product classification, requirements, testing methods, inspection rules and packaging and labelling requirements for substances in interior floor coatings which are harmful to the human body and the environment.
The General Technical Requirements for Rattan Furniture (GB/T 38466-2020) and the Technical Specification of Modified Wood for Furniture (GB/T 38467-2020) will both come into force on 1 October 2020. These two standards stipulate the definition, classification, inspection methods, and inspection rules as well as the labelling, use instructions, packaging and shipment of rattan furniture and modified wood respectively.
Chemical Safety in Furniture—Determination of Formaldehyde Emission (GB/T 38794-2020) and Determination of Emission Rate of Volatile Organic Compounds from Wooden Furniture—Concentration History Method (GB/T 38723-2020) will both come into effect on 1 January 2021. The former specifies the analysis method for the determination of formaldehyde emission from wood furniture. The latter stipulates the concentration history method for determining the emission rate of formaldehyde, benzene, toluene, xylene and total volatile organic chemicals (TVOC) from wood furniture.
Furniture Harmful Substances—Test Method for Radioactivity (GB/T 38724-2020) will be implemented on 1 November 2021. This standard stipulates the method for determination of radioactive substances in furniture, and provides the terminology, principles, instruments, samples, testing procedures, data treatment and uncertainty of measurements in the determination.
Further details can be found on the website of the Standardisation Administration of China.
Furniture & Furnishings
Furniture & Furnishings
Furniture & Furnishings
Furniture & Furnishings
Mainland China
Mainland China
Mainland China
Mainland China