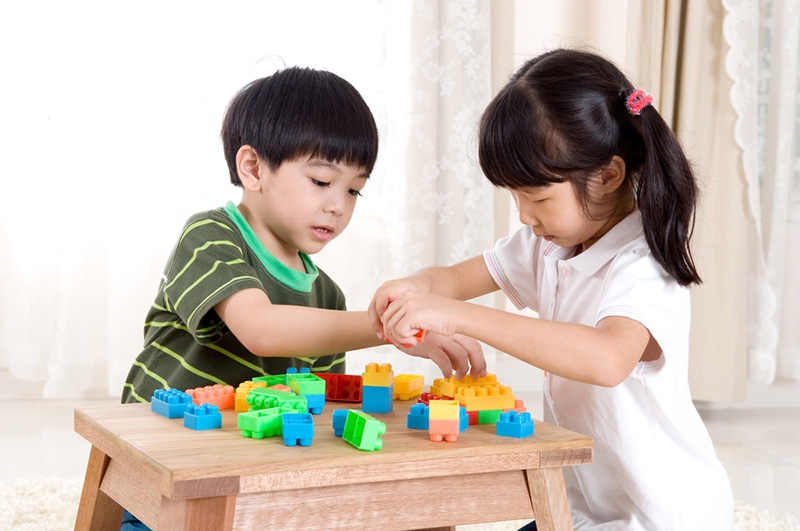 https://hkmb.hktdc.com/en/MzA3ODUwOTUx
China's Toy Market
I.  Market Overview
Toys in the Chinese market can be classified broadly into four categories - electronic, mechanical, plastic and wooden. In addition to traditional products, models, licensed toys (including movie spin-offs, cartoon characters, etc), high-tech toys and educational toys (including 'STEM' – Science, Technology, Engineering and Mathematics – items) have continued to come onto the market.
According to the 2021 China Toy and Juvenile Products Industry Report, during the Covid-19 pandemic, total retail sales of China's toys and games market in 2020 grew 2.6% year-on-year to RMB77.97 billion. The most bought toys were plastic building block sets, which accounted for 16.2% of the total, followed by plush toys (14.9%), dolls/mini figurines (12.6%) and remote-control toys (10.9%). According to market research firm Renub Research, China's toy market could reach a compound annual growth rate of 4.04% for the period 2020-2026.
As urban incomes rise and the quality of life improves, the demand among mainland residents for toys grows. A mainland China toy consumer survey conducted by the Hong Kong Trade Development Council (HKTDC) revealed that, although parents do not consider toys a necessity, 95% of them are willing to keep on buying toys so that their children have a happy childhood.
The survey also discovered that what parents require from toys changes as their children grow up. When children are under 9 years old, their parents concentrate more on buying toys that develop children's intelligence. When children are aged between 9 and 14, their parents are more concerned with cultivating their interest in science and science-related subjects. This may be related to the belief among parents that there is a golden period in childhood for rapid learning, generally considered to be between the ages of 5 and 6.
The number of children aged 14 and under in mainland China was 253 million in 2020. Statistics show that in the last decade, since the implementation of the two-child policy, the under-14 population has increased by 1.35%. To optimise China's childbirth policy, under the recently adopted 14th Five-Year Plan couples are free to have up to three children and will receive economic and social policy support. The relaxation of the childbirth policy and the growth in size of the middle-class bodes well for the mainland toy market.
Electronic toys
High-tech electronic toys have become increasingly popular in recent years. Interactive, electronic toys with relatively high technology content have emerged as mainstream items. Another growth area is educational toys, which inspire children's imagination and creativity and enhance their co-ordination. Toys that combine learning and fun are well received by children and parents alike.
E-sports games have enjoyed rapid growth in mainland China in recent years and their development has fuelled the growth of the electronic toys market. E-sports games are played using electronic devices, such as computers and video game consoles, with gameplay typically emphasising players trying to outwit rivals through move and countermove.
At present, the total value of China's e-sports market is RMB150 billion. According to Sensor Tower, an app analytics firm, there are 39 Chinese manufacturers among the top 100 games distributors around the world in terms of revenue. With a combined revenue of some US$2.39 billion, these Chinese manufacturers account for 40.3% of the total revenue of the global top 100.
Educational toys
Educational toys and toys that can help children learn are preferred by modern parents. In the survey conducted by HKTDC, almost half of all parents saw it as important that toys should help enhance their children's intelligence. The huge attention paid to educational toys in recent years has led to robust sales of STEM items, including new-tech toys such as those incorporating artificial intelligence (AI) and virtual reality (VR).
Overall, mainland parents think STEM toys are likely to boost their children's learning and are willing to pay a premium price for them. Furthermore, now that the recently published White Paper on STEM Education in China has incorporated STEM education into the national standard curriculum, parents' demand for STEM toys has remained high. In view of the massive market potential for innovative AI-led toys, the design of such items across the mainland has increasingly focused on incorporating smart elements.
Animation and related spin-offs
According to market estimates, nearly 80% of the world's animation spin-off products are currently made in mainland China. Of these, nearly half are manufactured in Guangdong. A research report conducted by a mainland market research company, China Industry Research, showed that the mainland animation spin-off industry is in robust shape, accounting for more than 70% of the animation industry's total profits.
According to research by mainland consulting company ASKCI, the animation spin-off market in China was worth more than RMB77 billion in 2019, with animation toys accounting for the lion's share of this. For example, the popularity of domestically produced animation films such as Ne Zha and Monkey King: Hero is Back has driven the consumption of spin-off toys.
Trending toys
Trending toy studios and designers first appeared in China in 2005, but the market at that time was still in its infancy. Figures from Chinese data analysis platform iiMedia Research indicate that the size of China's trending toys market in 2020 was close to RMB30 billion. "Blind box" toys, in particular, have become the latest craze because players have no way of knowing what toy is inside a box and blind-box toys are all very rare. The craze has also boosted transaction volumes in the second-hand markets for blind boxes. It has been reported that, on the mainland, more than 440,000 blind-box players are trading on the Idle Fish used-goods selling platform, with the transaction amount exceeding RMB120 million in November 2020.
The size of the market for anime garage kit (GK) figures reached RMB2.81 billion in 2020 and is expected to hit RMB5 billion by 2023. According to a survey, male and female consumers have different considerations when buying GK figures: male consumers are more concerned with poses and postures, whereas female consumers are more interested in the costume designs of the figures. As for the models they favour, most consumers will simply buy a product they like and want to collect it as a souvenir. Consumers' primary consideration for buying a product is price, followed by whether or not the product is genuine, and then by its online word of mouth. The least important concerns are the degree of the figure's likeness and personal preference.
IP-licensed toys
The potential for IP toys is huge because mainland consumers are generally receptive to higher prices and their repeat purchase rate is high. In the user analysis section of the China Licensing Industry Report 2021, it was observed that Chinese consumers accept higher prices for IP-licensed products. 92.9% of the consumers interviewed reported that they had bought IP-licensed products at prices as much as 50% higher than those of similar products. Meanwhile, 94.5% of the interviewees said they were very willing to make repeat purchases. With consumers of IP-licensed toys having low price sensitivity and users having high brand loyalty, the market has a lot of development potential. A study by market research firm NPD shows that the three most popular IP-licensed toy brands on the mainland are Mercedes Benz, Ultraman and Disney Frozen. Outdoor and sports toys account for the greatest share of the IP-licensed toy market (26%), while the prospects of dolls/rag baby toys appear to be the brightest, as their share of the market rose by 178%.
China's 2020 toy imports breakdown
HS Code

Description

2020
(US$ m)

19/20 Growth (%)

9503

Tricycles, scooters, pedal cars and similar wheeled toys; carriages; dolls; other toys: reduced-size ("scale") models and similar recreational models working or not; puzzles of all kinds

773.5

2.4

9504

Articles for funfair, table or parlour games, including pintables, billiards, special tables for casino games and automatic bowling alley equipment

579.1

-17.8

9505

Festive, carnival or other entertainment articles, including conjuring tricks and novelty jokes

6.5

-35.4

Source: Global Trade Atlas
II.  Market Competition
China is a major toy producer. An estimated 75% of all toys produced worldwide are made on the mainland, with local producers dominating the market. The primary toy production and export bases are Guangdong, Jiangsu, Shanghai, Shandong, Zhejiang and Fujian. Guangdong is the leader, with manufacturing centred around Shenzhen, Dongguan, Guangzhou, Shantou's Chenghai, and Foshan. 30% of the world's toys are said to be produced in Chenghai, with production output growing at an average annual rate of 13% over the past decade.
The bulk of toy exports are produced for foreign brands on an OEM basis. Data from a mainland research report on the development of China's toy and juvenile products shows that 80% of the enterprises in the industry are involved only in manufacturing, while the remaining 20% own independent IP rights.
Although China has occupied an important position in toy production for many years, market pressures are increasing. As production costs on the mainland continue to rise, many toy companies have opted to relocate production to other Asian markets, such as India or Vietnam, where wages are lower.
Toy enterprises on the mainland still lag behind foreign toy makers in terms of branding and innovative product design. In recent years, mainland enterprises have striven to stand out in the toy market through product differentiation, such as tapping into the highly popular educational toy sector.
In addition, due to factors like declining external demand, escalating production costs and changes in the renminbi exchange rate, Chinese toy exporters are coming under tremendous pressure, with many enterprises increasingly looking to the domestic market for business opportunities. Industry players on the mainland also maintain that the quality and safety of Chinese toys has been improving, with their price-performance ratio now comparable to those produced by foreign brands. In the HKTDC survey, product safety was ranked as the primary consideration when buying toys, while brand awareness appeared to be relatively less important.
While OEM production remains dominant in China's toy industry, changes are taking place. Some Chinese toy makers are paying more attention to R&D, while a number of key enterprises with their own proprietary IPR and brand names have emerged, such as Auldey, Lanmao, Goodbaby, Dove and Huawei. In the Pearl River Delta region, toy businesses have also embarked on transformation and are gradually shifting operations up the value chain, increasing efforts in sales and marketing and product development. Mabot, a robot developed by Shenzhen Bell Creative Science and Education Co Ltd, won the Startup Award in the Nuremberg Toy Fair in 2019 . This is an indication that the transformation and R&D efforts of China's toy enterprises are gradually bearing fruit.
III.  Sales Channels
The main sales channels for toys include mainland shopping websites, specialty toy stores in shopping malls and supermarkets/hypermarkets. Specialty stores and franchise chains, such as Toys'R'Us, Edutainment, Hamleys and Kidsland, are expanding and have become a major toy-buying channel for parents.
Many toy brands have also made the move into e-commerce in recent years. As pointed out in the 2021 China Toy and Juvenile Products Industry Report, live streaming has become an important channel for buying toys online. The most popular online sources for buying toys in this way were Douyin (used by 32.9% of consumers) and JD (32.2%), followed by Taobao (19.0%). During the pandemic, toy brands interacted with consumers through the internet. For example, Hasbro promoted its products through live streaming, while the Guangdong Alpha Animation and Culture Co succeeded in drawing 60,000 viewers to its live-streamed product launch.
Major online shopping channels include Tmall, Taobao, JD and Yihaodian. Data indicates that toy sales through online shopping platforms grew 3.9% between 2018 and 2019, from RMB23.54 billion to RMB24.77 billion, accounting for a 32.6% share of all sales channels. This shows that the mainland's online toy shopping platforms are growing steadily, opening up more channels for toy retail. Meanwhile, products from foreign brands, such as Lego, Disney and Fisher Price, are now available via various major online platforms, highlighting their role as an effective channel for overseas players to tap into the Chinese market.
There are two main ways for foreign brands to break into the Chinese market – by appointing agents or by making a direct entry into the retail sector. The products offered by foreign toy makers, such as electronic toys, educational toys and game consoles, often have high technology content, posing a clear challenge to the traditional toy market.
In recent years, increasing numbers of mainland consumers have been getting the latest toy information from new media, such as online short videos and live streaming platforms. On Douyin for example, among all mother-and-baby short videos, those on toy evaluation are played the most. Through evaluation videos, toy brands can let buyers get an in-depth understanding of the functions and operation of toys so that advertising effectiveness can be achieved.
Selected China toy exhibitions in 2021-2022
| | | |
| --- | --- | --- |
| Date | Exhibition | Venue |
| 14-16 July 2021 | Children-Baby-Maternity Expo (CBME Shanghai) | National Exhibition & Convention Center, Shanghai |
| 20-22 August 2021 | Hobby Expo China | Hangzhou White Horse Lake International Convention & Exhibition Center |
| 19-21 October 2021 | China Toy Expo, China Kids Fair | Shanghai New International Expo Center |
| 30 March-1 April 2022 | Baby & Stroller China | Shenzhen Convention and Exhibition Center |
IV.  Import and Trade Regulations
China implements zero tariffs on toys from countries and regions enjoying Most Favoured Nation (MFN) status.
According to Chinese regulations, all products listed in the China Compulsory Certification (CCC) catalogue are subject to testing by designated testing and certification centres. Only products passing CCC and granted the CCC mark can be imported. The following six types of toys are subject to CCC: children's vehicles, electronic toys, plastic toys, metal toys, projectile toys and dolls.
Foreign companies venturing into the mainland toy market should be aware of the relevant standards in the industry. In the Standardisation Law of the People's Republic of China, which took effect on 1 April 1989, four levels of standards are stipulated: national standards, industry standards, local standards and enterprise standards, in descending order of binding force.
National standards are classified into mandatory and recommended standards, represented respectively by standard codes GB and GB/T. For industry standards, there are likewise mandatory standards and recommended standards, with the toy industry deemed a light industry and represented by the standard codes QB and QB/T respectively. Local standards are mandatory within their respective administrative regions, while enterprise standards are applicable to the respective enterprises. For details of the standards, see www.standardcn.com and the Standardisation Administration of China (SAC) website.
Determination of Total Lead Content in Materials of Toys and Children's Products (GB/T 22788-2016) has been implemented since 1 July 2017 to replace the Determination of Total Lead Content in Surface Coating on Toys (GB/T 22788-2008). The new national standards revise the scope of applicability and include metallic and non-metallic materials in the determination of total lead content.
Under the Measures for the Administration of Inspection and Supervision of Toy Imports and Exports, in force from 6 March 2018, toy imports which have passed inspection are not required to affix the inspection and quarantine mark.
For the purpose of the Measures for the Administration of Inspection and Supervision of Toy Imports and Exports, as of 21 November 2018, the General Administration of Customs (GAC) has required original CCC certificates for the import of all toys listed in the Catalogue of Products Subject to Compulsory Product Certification. Previously, only a copy of the certificate was required.
In May 2019, the GAC announced a third revision to the Measures for the Administration of Inspection and Supervision of Toy Imports and Exports. This latest version designates the GAC as the governing body for the inspection and supervision of imported and exported toys. The GAC now assumes responsibility for the inspection and supervision of all imported and exported toys listed in the Catalogue of Import and Export Commodities Subject to Inspection, as well as those required to be inspected under the relevant laws and administrative regulations. Toy exports / imports not listed in the Catalogue, meanwhile, will remain subject to spot-checks in accordance with the prevailing GAC regulations.
The national standard Age Determination Guidelines for Toys (GB/T 28022-2021) was implemented on 13 April 2021 to replace the GB/T 28022-2011 version. This standard provides a guide to manufacturers to determine the lowest age suitability of children's toys. The new version has adopted the ISO standard ISO/TR 8124-8:2016.
The national standard Guideline of Determining Plasticised Materials in Toys or Parts of Toys that can be Placed in the Mouth (GB/T 40182-2021) became effective on 21 May 2021. This standard provides a template that can be compared to the size of a child's mouth, thus providing a definition for what "can be placed in the mouth" and raising the safety of children's toy products.