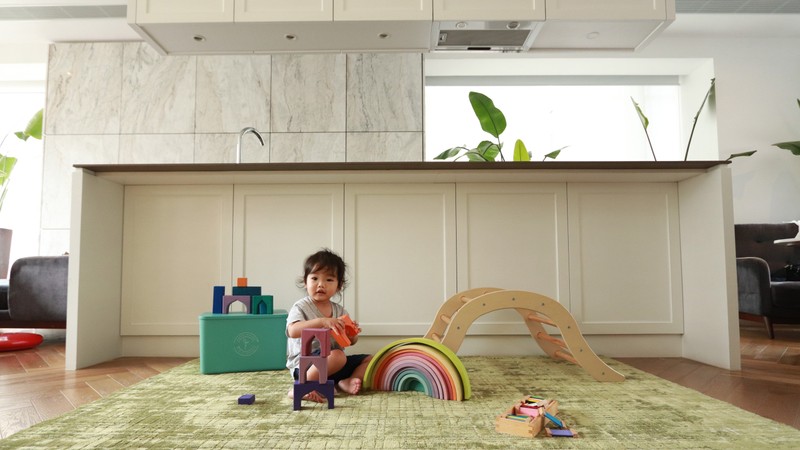 https://hkmb.hktdc.com/en/MTExNDY4NjA5Mw
Hong Kong Toy Story: Delivering Playtime Sustainability
Louis Chan
The toy industry is huge. In 2021, global toy sales exceeded US$100bn[1]. However, its size and growth are compounding one of its major drawbacks – its poor performance when it comes to environmental sustainability. 90% of toys on the market are made from plastics. The industry uses 40 tons of plastic for every US$1m it makes in revenue. With more than 60% of children's toys are not being played with, 35% neglected or forgotten within a month, and 80% ending up in landfill, incinerators or the ocean, it becomes clear that sustainability is becoming an ever more pressing issue for the toy industry.
One method of tackling this problem is the proliferation across the world of toy-sharing, rental and swapping services. These services not only help reduce the amount of discarded toys, they also provide a solution to the problem parents have with unwanted toys cluttering up the family home.
The widespread social distancing measures and lockdowns during the Covid-19 pandemic have led to struggling businesses trying out new sales avenues, thrusting e-commerce into the spotlight. Online toy libraries, toy and equipment rentals and toy box subscriptions are rapidly becoming popular in Hong Kong, where parents who are stuck at home constantly have to juggle budget, space, safety and eco-friendliness to enhance their children's play experience.
Two Australia-raised, Hong Kong born mothers have been curating a wide range of sustainable toys, while promoting a new home for unwanted toys, and a platform to teach the next generation about sharing their old toys and borrowing instead of buying new ones. Louis Chan, Principal Economist (Global Research) at HKTDC, talked to them – Natalie Chow and Jade Poon, co-founders of Hong Kong's first toy library platform Happy Baton.
Chan: Toy libraries are already popular overseas. Why do you think it has taken so long to bring the idea to Hong Kong? How do you see the idea taking root here?
Chow and Poon: Growing up in Australia, we were exposed to reusing and recycling at a young age and it is therefore important for us to teach our children the same thing. Toy-sharing services such as toy libraries, activity box subscriptions and toy rentals are very handy in each suburb and are mostly run by volunteers and funded by the local governments. Across Australia, there are more than 250 toy libraries.
We believe the reason why the services are not commonplace in Hong Kong has something to do with the city's high rent and labour cost, because it is rather labour-intensive to get these toy libraries and toy-sharing services up and running.
Like many mums in Hong Kong, our homes are cluttered with toys which were once loved by our kids, but which are either now collecting dust in a storeroom or on a garbage tip. Yet as our children grow, we keep buying more and more toys which add to the clutter even more. That's why we came up with the idea of launching an online toy library, Happy Baton, which has been warmly welcomed by many families. We have received a lot of positive feedback saying it is such a great idea to keep toys recycling and save space at home. 
Chan: Hong Kong has some of the longest working hours in the world. But when Covid-19 struck, parents started working more from home and spending more time with their kids. How would you see this trend affecting Happy Baton's business model post-pandemic?
Chow and Poon: The global pandemic has triggered many people to make major life changes, from their work-life balance to spirituality and sustainability. Most parents of this generation realise the importance of spending quality time with their children and how doing so is much more valuable than the money they can earn. Going forward, we are set to see more flexible work arrangements and parents taking extended time off to spend with their young children.
Without a doubt, the rise in ESG awareness and the e‑commerce spree caused by Covid-19 have been very important in the growth of our online toy library, toy rental and toy box subscription services. However, we've wasted no time before starting to enhance our services. For instance, our previous rental model required parents to go on to our online toy library to select the toys they wanted to borrow, which was a very time-consuming job for parents who know little about what toys are most suitable for children at different ages and development stages. To iron out the kinks and add value to our services, we decided to take the guesswork out of the toy selection process and save time and trouble for the parents, by inviting them to complete a child's development survey when they sign up.
Our toy box subscription plans for one, three, six and twelve months also make it easier for families to pamper their children with new toys on a regular basis. The standard borrowing period is four weeks, but subscribers can keep and play with the toys as long as they like until their children are ready to swap them for their new toy boxes. This is especially important as children develop at their own pace and in their own way, requiring multifactorial stimulations and challenges down the track.
As a nice by-product of our continued efforts to innovate, we have been able to build a thriving community with our customers who have become close friends sharing our values regarding family, parenting, child development, sustainable living and respect and care for the community of life.
Chan: How are you ensuring you meet product safety and child development demands in your toy evaluation and selection process? For instance, how could your toys help develop the language, cognitive and social skills of children with autism and other special education needs?
Chow and Poon: Toy safety is a priority, not only for Happy Baton, but for parents around the world. To ensure safety, in our sourcing process we only look for toys that can meet not only safety standards in Hong Kong, but also international safety standards in Australia, the US and Europe . In our toy curation process, we look at how toys can support a child's development according to philosophies of early childhood education such as Montessori, Reggio-Emilia and Waldorf. The common idea between these philosophies is that toys should be child-led and passive.
In addition to being safe and age-appropriate, our toys can cater for all children from new-borns to five-year-olds and beyond, especially those with special education needs (SENs). A lot of SEN children are sensitive to sensory inputs. Typical flashing, noisy toys with buttons and music can be overwhelming and overstimulating, causing them immense distress and anxiety. Our child-led, passive toys can allow them to develop language, cognitive and social skills at their own pace and in their own way.
We include a play guide in every one of our toy boxes. These play guides give parents advice on how they can help their children achieve different learning goals and develop key skills through play. There are also suggested activities where customised QR codes will bring you to videos showing plenty of ideas and play-enhancing tips on how to use the toys.
Most importantly, we keep in touch with our customers and stay only a text away throughout the borrowing period. In this way, we can give them a hand throughout the whole process, as their children explore how they want to play with the toys. In return for our standing by our parents who reach out to us with questions on the toys, we constantly receive first-hand feedback on what their children like or dislike about the toys we curated. 
​​​​​​​Chan: Baby products and toys have probably the shortest life cycle of any product. How do you handle the wear and tear, especially in the case of broken and missing parts, to ensure that each box remains fit for the next round? Aside from the toy-sharing, what other ESG initiatives has Happy Baton put into practice? Is there a possibility of developing your business beyond toys?
Chow and Poon: Because of the high quality and durability of the toys we source and curate, most of them can last at least three years. But when they are really damaged beyond repair, we will try to repurpose them by donating usable and playable parts to charities. 
Our subscribers are fully aware of the fact that the toys are not theirs to keep and are therefore willing to teach their children to take good care of them for the next users. In this way, our toy box subscription plans have given the parents a good opportunity to teach their children the value of sharing and looking after their toys in order to ensure they are in good shape and fit for other players. 
Normal wear and tear is expected as both we and our customers understand borrowed toys are far from brand new. However, if any of the pieces of a toy or game become lost or misplaced, there is a small charge which in most cases would be HK$20, depending on the nature of the missing piece. The fee is fully refundable if you later find and return the missing piece to us with your next box. Luckily, so far most of our toy boxes come back in the same good condition.
To ensure our toys are fit and safe for children, we take the cleaning and sanitisation process very seriously. All our toys are thoroughly cleaned and disinfected by a cleaning specialist after every use and before they reach the next home using environmentally-friendly cleaning solutions. They go through high-steam and UV light treatments, processes that kill more than 99% of bacteria. The toys are then individually packaged in reusable canvas bags and reusable boxes to keep clean during storage, transport and delivery.
Toys & Games
Baby Products