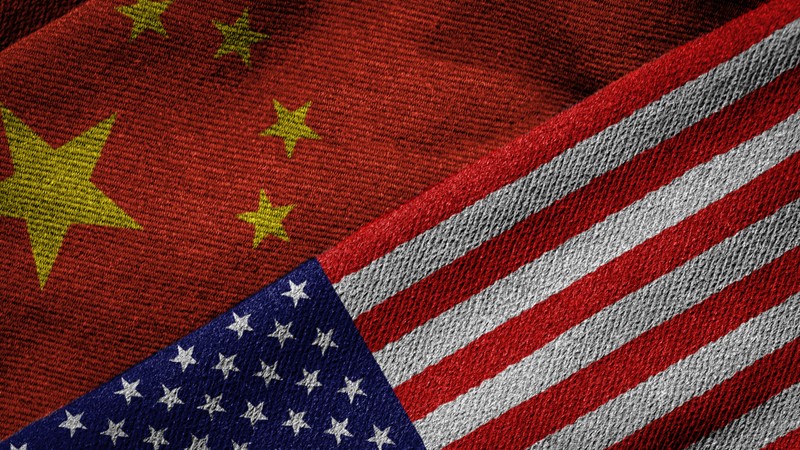 https://hkmb.hktdc.com/en/MTAzMTA2NTAwMw
USTR Highlights Mainland Chinese Policies, Other Concerns in Annual Trade Barrier Report
The Office of the U.S. Trade Representative recently issued its annual National Trade Estimate report, which describes significant foreign barriers to U.S. exports of goods and services, foreign direct investment and electronic commerce as well as the actions being taken to address those barriers. The NTE report covers significant barriers, including those that may be consistent with international trade rules (e.g., very high tariffs), affecting U.S. exports to 64 markets accounting for 99 percent of U.S. goods trade and 85 percent of U.S. services trade.
This report covers trade barriers in 11 areas, including (i) import policies such as tariffs and other import charges, quantitative restrictions, import licensing, pre-shipment inspection, customs barriers, and shortcomings in trade facilitation or valuation practices; (ii) technical barriers to trade; (iii) sanitary and phytosanitary measures; (iv) government procurement; (v) intellectual property protection; (vi) services barriers; (vii) barriers to digital trade and e-commerce; (viii) investment barriers; (ix) subsidies, especially export subsidies and local content subsidies; (x) competition; (xi) state-owned enterprises; (xii) labour, including a government's failure to protect internationally recognised worker rights; (xiii) environment, including the level of environmental protection and harmful environmental practices; and (xiv) other barriers, such as bribery and corruption.
Some of the more notable highlights of the NTE report related to mainland China and Hong Kong are outlined below, and a copy of the report is available here.
Mainland China
According to USTR, mainland China followed through in implementing some provisions of the bi-lateral phase one agreement with the U.S. but "it has not yet implemented some of the more significant commitments and fell far short of implementing its commitments to purchase U.S. goods and services in 2020 and 2021." USTR believes that agreement "has not led to fundamental changes to China's state-led, non-market trade regime and their harmful impact on the U.S. economy and U.S. workers and businesses."
The report states that mainland China continued to pursue a wide array of industrial policies in 2021 aimed at limiting market access for imported goods, foreign manufacturers and foreign services suppliers, while offering substantial government guidance, resources and regulatory support to mainland Chinese industries. According to USTR, the beneficiaries of these constantly evolving policies are not only state-owned enterprises but also other mainland Chinese companies attempting to move up the economic value chain.
The report devotes a few paragraph to the Made in China 2025 industrial plan, describing it as both "far-reaching" and "harmful". This ten-year plan targets ten strategic sectors, including advanced information technology, automated machine tools and robotics, aviation and spaceflight equipment, maritime engineering equipment and high-tech vessels, advanced rail transit equipment, new energy vehicles, power equipment, farm machinery, new materials, biopharmaceuticals and advanced medical device products. While ostensibly intended simply to raise industrial productivity through more advanced and flexible manufacturing techniques, USTR believes this industrial plan "is emblematic of China's evolving and increasingly sophisticated approach to 'indigenous innovation,' which is evident in numerous supporting and related industrial plans." According to USTR, the common and overriding aim of these industrial plans "is to replace foreign technologies, products, and services with Chinese technologies, products, and services in the China market through any means possible so as to enable Chinese companies to dominate international markets."
The report raises serious concern about many of the tools used by the mainland Chinese government to achieve the goals of Made in China 2025. USTR describes these tools as "largely unprecedented", as they include a broad array of state intervention and support designed to promote the development of mainland Chinese industry in large part by "restricting, taking advantage of, discriminating against, or otherwise creating disadvantages for foreign enterprises and their technologies, products, and services." By some estimates, Beijing is making available more than US$500 billion worth of financial support to the Made in China 2025 sectors, often using large government guidance funds, which mainland China ostensibly attempts to shield from scrutiny by claiming that they are wholly private.
The report discuses a range of other issues related to technology transfer; tariffs and taxes; technical barriers to trade, such as the Food Safety Law and mainland China's standards system; sanitary and phytosanitary barriers, such as agricultural biotechnology approvals and barriers related to beef and pork imports; government procurement; intellectual property protection, including trade secrets and bad faith trademark registration; barriers to banking, insurance and telecommunications services; data restrictions; secure and controllable information and communications technology policies; barriers related to encryption; investment barriers; industrial and fisheries subsidies; agricultural domestic support; excess capacity concerns; anti-competitive practices; state-owned enterprises; labour issues, including forced labour; an import ban on almost all unprocessed scrap materials and remanufactured products; export restraints; value-added tax rebates and related policies; trade remedies; certain issues related to pharmaceuticals and medical devices; transparency; and administrative licensing.
Mainland China-related issues highlighted by USTR in a press release accompanying the report include, among others, restrictive data policies, opaque and burdensome agricultural registration requirements, and forced labour and other human rights abuses in the Xinjiang Uyghur Autonomous Region. The agency noted in the press release that it is "determined to pursue all available domestic trade tools to protect the competitiveness of U.S. workers and businesses and to work closely with like-minded trading partners on the shared challenges posed by China's harmful practices."
Hong Kong
The report asserts that Hong Kong is a separate customs territory from mainland China as well as a separate and founding member of both the World Trade Organisation and the Asia-Pacific Economic Cooperation forum, but then briefly mentions the U.S. executive order that suspended Hong Kong's differential treatment from mainland China, which "led to the termination of reciprocal shipping income tax exemption treatments and a requirement that goods produced in Hong Kong and imported into the United States be marked to indicate that their origin is 'China,' rather than 'Hong Kong'", among other actions.
While the U.S. continues to believe that Hong Kong generally provides robust IPR protection and enforcement, for the most part has strong intellectual property laws in place, and maintains a dedicated and effective enforcement capacity, a judicial system that supports enforcement efforts with deterrent fines and criminal sentences, and youth education programmes that discourage IPR-infringing activities, the report again points out that Hong Kong's "failure to modernize its copyright system has allowed it to become vulnerable to digital copyright piracy, particularly from streaming websites and illicit streaming devices, with negative ramifications for businesses and innovators." In October 2021, Hong Kong's Commerce and Economic Development Bureau announced that it would reintroduce the 2014 Copyright Bill for a three-month public consultation period starting in November 2021. Once the public consultation period is completed, the bill would be published in the government gazette before being introduced to the Legislative Council for consideration.
According to the report, while the Hong Kong Customs and Excise Department investigates IP crimes and routinely seizes IP-infringing products arriving from mainland China and elsewhere, U.S. stakeholders continue to report that counterfeit pharmaceuticals, luxury goods and other infringing products continue to enter Hong Kong in significant quantities destined for both the local market and markets outside of Hong Kong.
The report also notes that on 30 June 2020 Beijing imposed a National Security Law on Hong Kong that, among other things, provides that an incorporated or unincorporated body, including domestic corporations, international businesses, international non-governmental organisations and media outlets, can be prosecuted for violating the NSL.
North America
Mainland China
Hong Kong
USA
Hong Kong