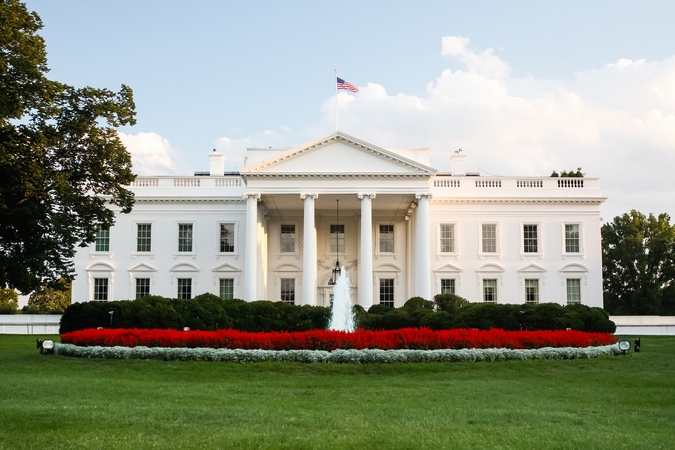 https://hkmb.hktdc.com/en/MTAwNzY5OTkyOA
Biden Calls on Lawmakers to Finalise Mainland China Legislation
On 9 March, President Biden called on lawmakers to quickly finalise a comprehensive legislative package aimed at boosting U.S. competitiveness while addressing many of the perceived long-term challenges posed by mainland China. The two versions of the legislation, known in the House as the America COMPETES Act of 2022 and in the Senate as the United States Innovation and Competition Act of 2021, need to be reconciled in a bi-cameral conference committee that had not yet been established as of 8 March.
Biden said the legislation, which he referred to as the bi-partisan innovation act, is needed for the U.S. to reclaim its leadership in the semiconductor sector and attract investments from a number of companies. The U.S. is currently "at the mercy of shortages and supply chain bottlenecks" affecting computer chips but has "an opportunity to reclaim a position of leadership" if the legislation is approved, said Biden. For example, both versions include US$52 billion in emergency supplemental appropriations to implement various semiconductor-related manufacturing and research and development programmes as well as a programme to support legacy chip production that is critical to the U.S. automotive industry. An additional US$1.5 billion is provided to implement the USA Telecommunications Act, which is aimed at fostering U.S. innovation in the race for 5G.
The president said the legislation "invests in R&D the way we need to so we can invent and make the technologies of the future in industries like biotechnology, artificial intelligence, telecommunications and others we can barely imagine today". He added that "the bottom line is this bi-partisan innovation bill will allow us to stamp more products made in America and it's going to bolster our national security and our economic security".
The legislation also includes a broad range of mainland China-focused provisions as well as duty relief programmes of special interest to the U.S. trade community.
A group of over 140 lawmakers – including Senate Finance Committee Chair Ron Wyden (Democrat-Oregon) and Republican ranking member Mike Crapo (Idaho), as well as House Ways and Means Trade Subcommittee Chair Earl Blumenauer (Democrat-Oregon) – also urged congressional leaders on 8 March to establish a conference committee as soon as possible to resolve the differences in the two versions of the legislation and send a final bill to the president.
The lawmakers are calling for the full US$52 billion in semiconductor funding to be included in the final version of the bill, noting that the conference process "will allow important unresolved issues to be reconciled in a bipartisan, bicameral way". The letter adds that if the legislation is not approved the U.S. "risks falling further behind other countries, most notably China".
North America
Mainland China
USA