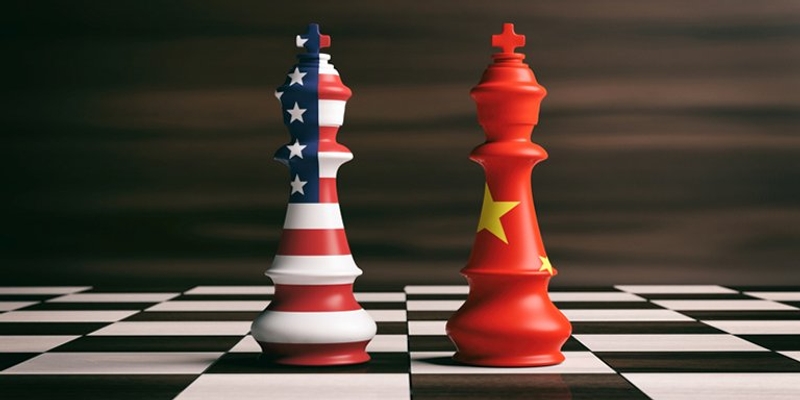 https://hkmb.hktdc.com/en/MTAwNTAyMzA2Mg
Trade Policy Toward Mainland China Still Unclear as USTR Focuses Elsewhere
The Biden administration's trade policy toward mainland China and the Indo-Pacific region remain unclear amid a lack of details in the Office of the U.S. Trade Representative's annual trade policy agenda. Instead the report highlights the steps USTR plans to take in 2022 to make trade policy more worker-friendly.
Mainland China
More than a year after USTR announced that it would conduct a top-to-bottom review of U.S. trade policy toward mainland China it has still offered little indication of what that review might conclude or even when it might be completed, and the trade agenda offers little additional information.
The agenda asserts that the U.S. is "realigning our trade policies" towards mainland China and taking a "new, holistic, and pragmatic approach" to trade with that country. However, it emphasises tactics such as "raising our concerns directly" with mainland China and "working with our partners and allies to address shared challenges" that appear to be anything but new. There is no mention of holding mainland China to account for failing to meet many of the commitments it made in the phase one trade agreement with the U.S. (although another recent USTR report offers more details on this issue) or of pursuing additional enforcement efforts. Instead, the agenda states that USTR's approach will be "deliberative, with a focus on the long term," because "rash response measures can create vulnerabilities of their own."
The agenda does suggest that the U.S. may be looking to reduce its exposure to mainland China's "unfair, anticompetitive practices" by reducing imports from that country. "By unduly concentrating production of certain goods in China, these non-market practices also undermine supply chain resilience and harm consumers that, in the long run, are deprived of the innovation and choice that fair competition would produce," USTR said. In response, the U.S. has enacted legislation making "groundbreaking domestic investments" that will allow it to engage and compete with mainland China "from a position of strength." The U.S. is also "taking steps to build supply chain resilience that will protect American workers and consumers from the harms wrought by China's trade and economic abuses." These statements allude to the administration's efforts to increase domestic manufacturing of key inputs and products, which would decrease reliance on imports from mainland China.
Indo-Pacific
The trade agenda offers few details about the Indo-Pacific Economic Framework that President Biden first announced last autumn and that USTR has been attempting to flesh out since. The U.S. will use the IPEF to address a range of issues, the agenda states, including fair and resilient trade; supply chain resilience; infrastructure, decarbonisation and clean energy; and tax and anti-corruption. To that end USTR anticipates that the arrangement will include provisions on high-standard labour commitments, environmental sustainability, co-operation in the digital economy, sustainable food systems and science-based agricultural regulation, transparency and good regulatory practices, competition policy and trade facilitation.
Specifics will be developed through extensive consultation with trading partners, a broad base of stakeholders and Congress. Such consultations are already underway, and USTR said additional details can be expected in the near future.
Other
The agenda makes clear that the administration is continuing to pursue a non-traditional trade policy. For example, there is no mention of resuming talks on free trade agreements with the United Kingdom and Kenya or pursuing new FTAs with other economies that have expressed interest.
Instead, the agenda spends a lot of time on how to make trade more labour- and environment-friendly. Specific initiatives planned for 2022 include establishing new, high-standard commitments on labour rights under current and new frameworks for trade; pursuing a new generation of trade policies that will more affirmatively promote decarbonisation; addressing non-market excess capacity in steel and aluminium; facilitating trade in climate-friendly goods, services and technologies; and identifying trading partners that engage in practices related to the import and use of illegal timber.
North America
Mainland China
USA