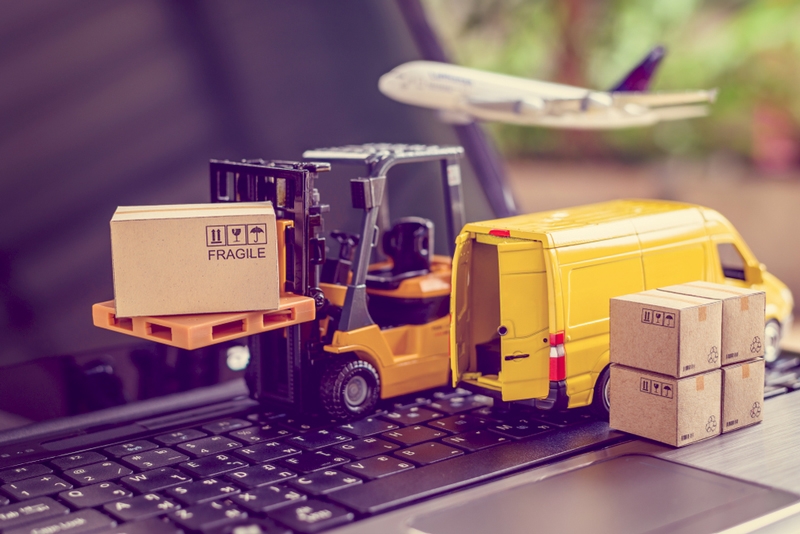 https://hkmb.hktdc.com/en/MTAwMzMyMjY5Ng
Accessing the ASEAN Market Via Cross-Border E-commerce Platforms
Doris Fung
Many businesses in the Guangdong-Hong Kong-Macao Greater Bay Area (GBA) have plans to expand into overseas markets, and ASEAN countries are their preferred first stop. They develop different expansion strategies depending on the specific characteristics of their industry. One strategy worth considering is the use of cross-border e-commerce platforms, as it is one of the easiest avenues to pursue.
Tiffanthy: Tailored to ASEAN Preferences
Tiffanthy Door Handles Manufacturing (Tiffanthy) is a manufacturer of door handles and locks in Xiaolan Town, Zhongshan City. It has grown from a domestic supplier into an exporter, with Southeast Asia as its major market. Comparing the ASEAN market and the traditional European and American markets, Tiffanthy's president Sarah Su said: "The European and American markets have higher product quality requirements, have developed a variety of product certification and have set stringent import and export standards. The ASEAN market, with a lower level of economic development, has lower product quality requirements." As a result, even though exports to ASEAN fetch lower prices than exports to Europe and the US do, it is more convenient to export to ASEAN. As the prices of Tiffanthy's door handles and locks are priced lower anyway, the company is more interested in the ASEAN market.
Currently, Tiffanthy exports its products to all ASEAN countries except Brunei. Explaining why that is the case, Su said: "Because of Brunei's small size, customers there are used to sourcing from neighbouring countries." She also pointed out that product requirements of ASEAN customers vary from country to country. For example, while customers from the Philippines prefer bright, lively colours, Thai customers are partial to shades of red and those from Cambodia and Bangladesh like darker colours more.
Tiffanthy mainly promotes its products into the ASEAN market through mainland cross-border e-commerce platforms. Through these platforms, ASEAN customers commission Tiffanthy to carry out original equipment manufacturing (OEM). Tiffanthy also participates in exhibitions in Southeast Asian countries and jointly promotes its brands with local distributors. Su noted that the company has not yet created a manufacturing base in ASEAN, saying: "With our present size, we have not considered setting up production lines in ASEAN countries. Though labour costs in ASEAN countries are relatively low, the high concentration of industry chains for door handles and locks around Zhongshan means it's more convenient for us to produce here." In future, Su hopes to use ASEAN as a starting point to expand into Latin America and other countries.
TransVenture: Cross-border E-commerce Platform on the Cards
Beijing TransVenture International Management Consulting Co (TransVenture) provides management consulting services to businesses, particularly in personnel training. Zhou Jialu, the founder of TransVenture, is optimistic about the prospects of GBA opportunities, so in 2021 he set up a branch company in Foshan City, Guangdong. Detailing what Guangdong has to offer his company, Zhou said: "Guangdong has close contacts with ASEAN countries and its traditional industries have to upgrade and transform. The fact that the talent pool there is not large enough to meet the needs of GBA development means that a lot of demand for personnel training has emerged."
Zhou hopes to use Foshan and Guangzhou as a starting point to set up business platforms for key development industries in the GBA, and help businesses there to export their products and services to ASEAN countries. Explaining his strategy, Zhou said: "Through co-operating with ASEAN institutes and think tanks, we will build up relations with relevant local stakeholders and use these relations to transfer our GBA business model to ASEAN countries."
TransVenture is also trying to introduce promising ASEAN projects to the GBA on a pilot basis before introducing them into the rest of the domestic market. Zhou initially planned to expand his business into Malaysia, Singapore, Thailand and India. But the Covid-19 pandemic meant he could not travel to those countries to carry out in-depth research, so the expansion plan has had to be shelved for the time being.
Zhou believes that the main difficulty with expanding into the ASEAN market lies with insufficient transparency in business data and information, saying: "We have tried to set up a business platform between the mainland and Malaysia but could not get hold of industrial data and economic situation in Malaysia." He hopes that, through the extensive business networks between Hong Kong and ASEAN, he can identify reliable local partners there.